Liberty 9410 Roots Rugby Wins For A Cause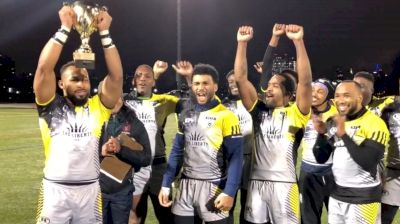 Hayden James starts Roots Rugby to honor his youngest son, who was killed in 2010. At the 2018 NY 7s, the team won it all.
The Liberty 9410 Roots Rugby Team won the Men's Premier bracket at the 2018 New York 7s with a unique blend of power and pace. You don't see a lot of all African-American rugby teams in the US, but this one is on the field, and playing well.