2023 Wales U20 vs Ireland U20
How To Watch Six Nations In The USA
How To Watch Six Nations In The USA
Six Nations rugby begins Feb. 4 across Europe, as some of the best national squads compete over the next five weeks. Here's how to stream the Six Nations.
Feb 2, 2023
by Joe Harrington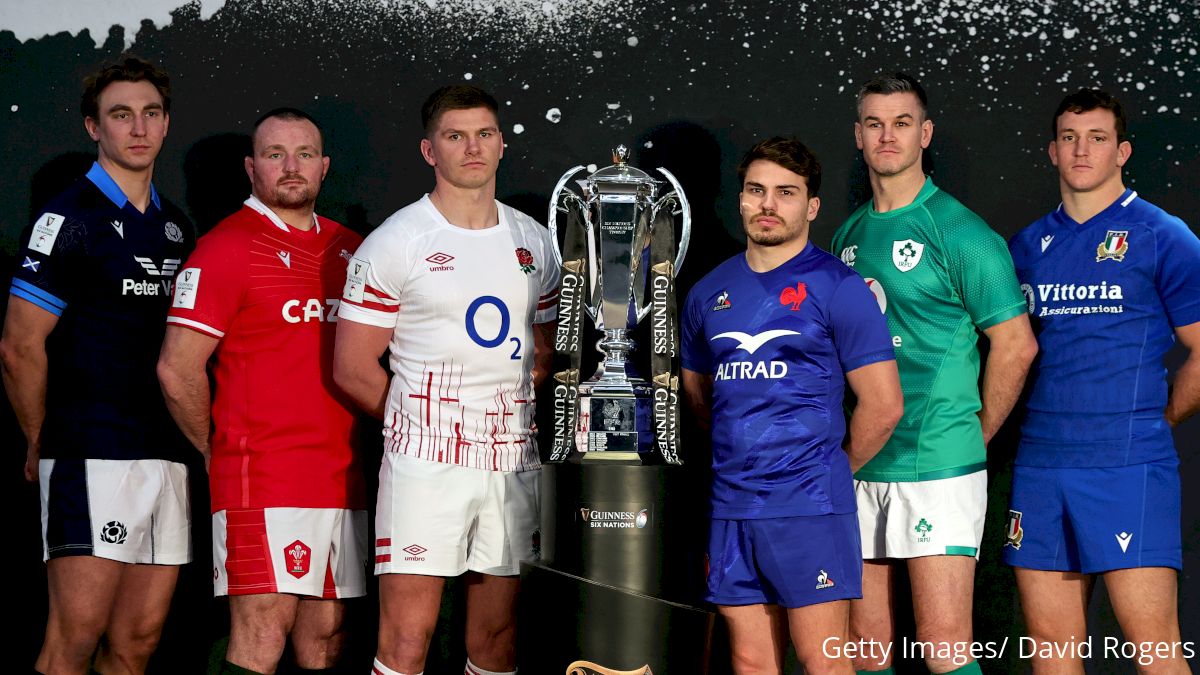 The Six Nations Rugby tournament begins Feb. 4 across Europe, and it's one of the most anticipated events of the year in rugby.
The tournament has been played since 1883 and features six of the continent's best national rugby teams in England, France, Scotland, Wales, Italy and Ireland.
This year features several compelling storylines: Can France repeat as champion? Can Italy avoid another last-place finish? Is Ireland ready to win the event for the first time since 2018?
The event is played over five weeks and will conclude in mid-March. Here's what to know.
How To Watch The Six Nations In USA
NBC Sports will broadcast several Six Nations matches on cable, but all 15 of the matches will be available on NBC's streaming service in the United States, Peacock.
Guinness Six Nations 2023 predictions
Six Nations Preview: Mercurial Scottish Squad On The Up
Six Nations Preview: Powerful English Fall Just Short In Borthwick Debut
How To Watch The U20 Six Nations Rugby Tournament
The U20 Six Nations Rugby Tournament is streaming on FloSports. All 15 matches can be streamed on the platform starting Feb. 3, the first day of the event.
In March, the 2023 Women's Six Nations tournament will stream on FloSports.
U20 Six Nations Preview: Ireland Looks To Hold Off The Pack
Six Nations Preview: Gatland Improves Welsh In Challenging Campaign
Ireland's Big Lesson From 2019 Team Must Heed This Year
2023 Six Nations Schedule
Round 1 Six Nations Schedule (All Times EST)
Ireland at Wales, 9:15 a.m. - Feb. 4
Scotland at England, 11:45 a.m. - Feb. 4
France at Italy, 10 a.m. - Feb. 5
Round 2 Six Nations Schedule
France at Ireland, 9:15 a.m. - Feb. 11
Wales at Scotland, 11:45 a.m. - Feb. 11
Italy at England, 10 a.m. - Feb. 12
Round 3 Six Nations Schedule
Ireland at Italy, 9:15 a.m. - Feb. 25
England at Wales, 11:45 a.m. - Feb. 25
Scotland at France, 10 a.m. - Feb. 26
Round 4 Six Nations Schedule
Wales at Italy, 9:15 a.m. - March 11
France at England, 11:45 a.m. - March 11
Ireland at Scotland, 11 a.m. - March 12
Round 5 Six Nations Schedule, Also Known As 'Super Saturday'
Italy at Scotland 8:30 a.m. - March 18
Wales at France, 10:45 a.m. - March 18
England at Ireland, 1 p.m. - March 18