World Rugby
Guinness Six Nations 2023 predictions
Guinness Six Nations 2023 predictions
Guinness Six Nations bold predictions, English protests, Irish domination, Welsh comeback falls flat, French derailed and Italians continue renaissance.
Feb 2, 2023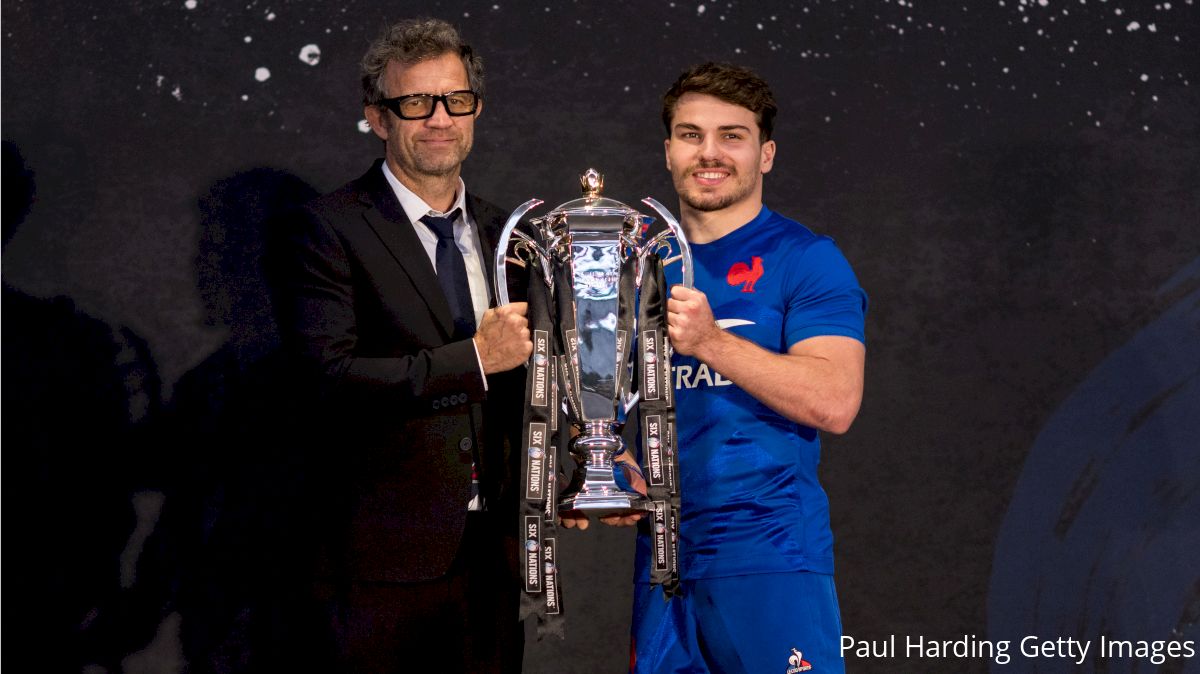 International Rugby's oldest Championship returns on Saturday for what will no doubt be a fascinating six-week run.
Taking in six of Europe's most iconic cities along the way, the Six Nations has the feel of an old-school tour for Rugby fans.
Whilst competitive action on the pitch and a great social occasion off it is a guarantee. Every year the tournament throws a spanner into the works for what we thought we knew going into it.
Here are five bold predictions for what is a crucial final competitive run of games for Europe's elite Rugby nations.
Ireland Dominate From Start To Finish
If there was to be a World Cup every year, Ireland would likely have already won several titles by now. Alas, this is not the case and the World's number one ranked side will be looking to bring an end to their habit of peaking before the global tournament.
Whilst several media talking heads have suggested Ireland should lose a few fixtures to assess their weaknesses. This would appear counterintuitive to competitive sport and maybe just maybe Ireland can learn whilst also asserting their dominance over a number of potential World Cup adversaries.
Head coach Andy Farrell has proven an ability to adjust his game plan throughout his tenure. This was on full display throughout the 2022 season, having vanquished the All Blacks using a free-flowing attacking game. Ireland then transitioned to a confrontational game plan to defeat both the Springboks and Wallabies in November.
Perhaps most pleasing for Farrell throughout the Autumn Nations Series was their ability to win ugly. Striking when given half a chance, Ireland outdid South Africa at their own game. Taking them on up front, beating them at maul time, nullifying their giant pack at scrum time and picking up scores at crucial moments.
This ability to win games in a variety of ways will be crucial for success in both the Six Nations and World Cup. With a number of players still around the camp from previous failed World Cup and Six Nations campaigns, this Ireland team looks to be unaffected by the past.
A strong victory away in Cardiff will set up a run for this Irish side that will conclude with a Grand Slam following a powerful victory over England on St. Patrick's weekend in Dublin.
Take A Look At Some Of The Top Matches Coming To FloRugby In February
U20 Six Nations Rugby 2023 Schedule & What To Know
Six Nations Preview - Mercurial Scottish Squad On The Up
Italy Win Multiple Games
Bringing to an end a horrid run of 36 straight defeats in the Six Nations with a sublime victory in Cardiff last season. Kieran Crowley's squad enter this season's tournament unbridled by the past.
Spearheaded by the most exciting generation of young talent to hit Italian Rugby since the turn of the Millennium. The Azzurri will double down on last season's success with not just one but two victories this Championship.
First, up will be a victory that sends shockwaves through the Rugby World as they defeat France in Rome to start the tournament. As Les Bleus contend with a number of injuries and the weight that comes with being arguably the best team in the World. Crowley's Azzurri will land a killer blow to the French title hopes as they defeat their continental rivals for the first time since 2013.
The joy won't end there for Italian fans, a second victory in round four will see Wales heading for the Wooden Spoon whilst Italy close out their best Six Nations in donkey's years.
French World Cup Hype Trained Derailed
Arguably the best team in the World for the past two years, Fabien Galthie's Les Bleus are now in somewhat of a mini-crisis.
Despite possessing a player pool matched only by South Africa and England, the French are missing more than ten frontline players heading into this season's Championship.
Injuries aside, the French also saw a slight dip in what was previously an unwavering upward trajectory towards the tail end of last season.
Having benefitted from some rather questionable calls going their way in 2022. Most notably in their victories over Ireland, South Africa and Australia, the French will come back down to earth in this season's Championship.
Whilst the halfback duo of Antoine Dupont and Romain Ntamack is up there with the best in the game, they will lack the support to dominate in the same manner as previous seasons.
Opening the season with back-to-back losses to Ireland and Italy would certainly set alarm bells ringing for French supporters, players and coaches.
This is not to say that come the World Cup with a full deck of players to choose from they won't enter as favourites. It is just a reminder that the Top Ten sides of the World are now unbelievably closely matched and that any side can lose.
Why Hastings Would Always Pick Russell Ahead Of His Own Son
Rugby Football Union Face Vote Of No Confidence As Amateur Clubs Unite
Wales Rugby: Scott Baldwin Called Up For Six Nations
Warren Gatland's Return Falls Flat
Hailed as the messiah of Welsh Rugby and rightly so given his track record, Warren Gatland returns for a second stint at the helm of the Dragons.
Yet whilst the man in charge is the same, just about everything else has changed.
All of Gatland's trusty lieutenants are gone, most notable of these absentees is defence coach Shaun Edwards who now presides over the French defence.
Edwards is considered among the finest defensive minds in the game and was truly the cornerstone from which the successful Welsh sides were built.
Gone too is Robin McBryde who had the Welsh forwards humming when it mattered most. As too is attack coach Rob Howley who despite having his critics was the architect of several Grand Slam-winning sides.
In equal importance to the lack of assistant coaches is the worrying absence of young talent coming through.
This Welsh side are about as close to a Dad's Army as they come in the modern game with 12 of the 23 to face Ireland over the age of thirty of which several are deep into their thirties.
There is no doubt Gatland will improve the Welsh and will bring more consistency, but he does not have a magic wand.
Thus, for the first time in a long time, the Welsh will finish last in the tournament picking up the dreaded Wooden Spoon.
English Rugby Face Protests As Frustration Boils Over
Whilst not even close to the level of the issues facing their Welsh counterparts, England's governing body the RFU is currently balancing on a knife edge.
In the wake of their controversial new tackle height rule, over 250 Rugby clubs across the country signed a petition to bring forward a vote of no confidence in RFU CEO Bill Sweeney.
Since then, the RFU have apologized for not consulting with the clubs but appears to have held firm on their stance with lowering the tackle height.
The controversy surrounding the tackle height follows on from Eddie Jones's sack as England head coach as well as two Premiership clubs being put into administration.
Throw in the expenses surrounding going to watch a game live at Twickenham and the situation could soon hit boiling point.
Thus, the pressure is firmly on Steve Borthwick and his team to deliver results on the field of play. Should England struggle through another Six Nations or worse yet slip back, then it could all come crashing down around the RFU.
Written by Philip Bendon