2023 Ireland U20 vs France U20
Take A Look At Some Of The Top Matches Coming To FloRugby In February
Take A Look At Some Of The Top Matches Coming To FloRugby In February
Set your calendar, mark your days. The rugby scene for just about every type of fan, from club and international to casual and diehard, is about to ramp up.
Jan 31, 2023
by Briar Napier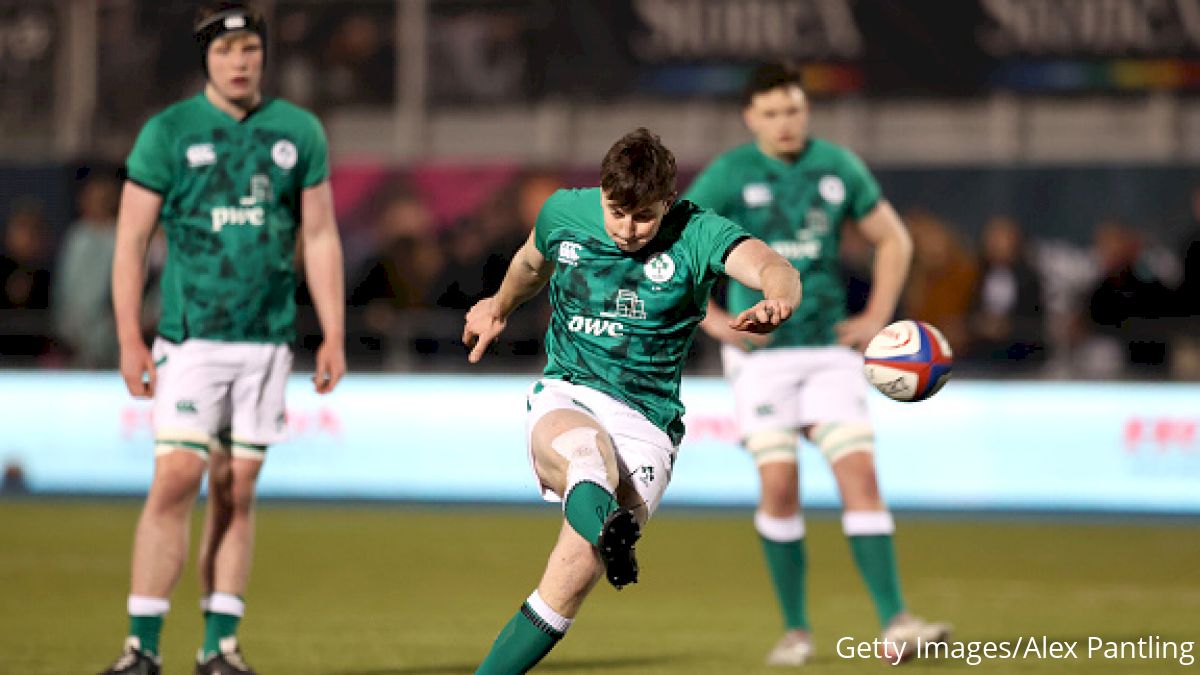 Set your calendars, and mark your days. The rugby scene for just about every type of fan, from club and international to casual and diehard, is about to ramp up all across the globe.
But with all the fixtures, countries and leagues to follow, those who aren't rugby-savvy can find themselves easily getting lost in the shuffle. That's where FloRugby has swooped in to help.
Here's a look at some of the top fixtures to check out this month on FloRugby, with several top worldwide competitions beginning to get underway, while several others are getting into the thick of their title- and postseason-chasing races.
NOTE: All match start times are listed in Eastern Time and are subject to change.
U20 Six Nations
Match To Watch: Ireland Vs. France
No. 1 and No. 2 in last year's U20 Six Nations, Ireland and France played the match of the 2022 tournament in Round 2, with Ireland escaping with a 17-16 victory, thanks to a late penalty - a crucial play that eventually resulted in the Irish winning their second Grand Slam in the U20 Six Nations since the competition moved from a U21 format for the 2008 season.
Meeting in Round 2 again for 2023, both France and Ireland have critical players from those 2022 squads who have since aged out or been promoted to the national senior side for their own upcoming Six Nations runs, but each team still is expected to be toward the head of the U20 Six Nations table once again.
Both countries are coming off historic 2022 rugby seasons as a whole, so expect fireworks in a showdown that could play a major role in deciding the winner of the U20 Six Nations, yet again.
Rugby Europe Championship
Match To Watch: Spain Vs. Georgia
An annual tournament for the top European national teams playing outside of the Six Nations, the Rugby Europe Championship provides a look in at some of the "best of the rest" on the continent, with an eight-team, two-pool format that unfolds over the course of a rapid two-month sprint.
But if you want a proper introduction to the competition and some European rugby under the radar, look no further than the mid-month clash between Georgia and Spain.
Georgia will appear in the Rugby World Cup later this year and shockingly beat both Italy and Wales in a thrilling 2022 season.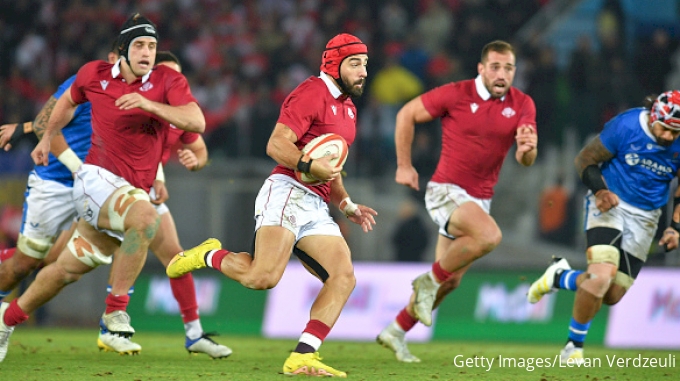 Spain, which is coached by Santiago Santos and playing some of the best rugby it's ever played, has a roster dotted with players who apply their trades in the elite French rugby system.
With the two nations likely the favorites to advance to March's semifinal round out of Pool A, as well as Georgia looking to defend its title from a year ago, tensions should be high, with plenty at stake.
Top 14
Match To Watch: Stade Francais Vs. Bayonne
Entering the month, Stade Francais and Bayonne - two clubs with completely different pedigrees in the long, decorated history of France's domestic league - both have a lot to play for at the moment in very different ways.
On one hand, Stade Francais is a 14-time French top league champion and one of the most successful clubs in the country's history. Right now, the team is in second place in the Top 14 table, eight points behind Toulouse.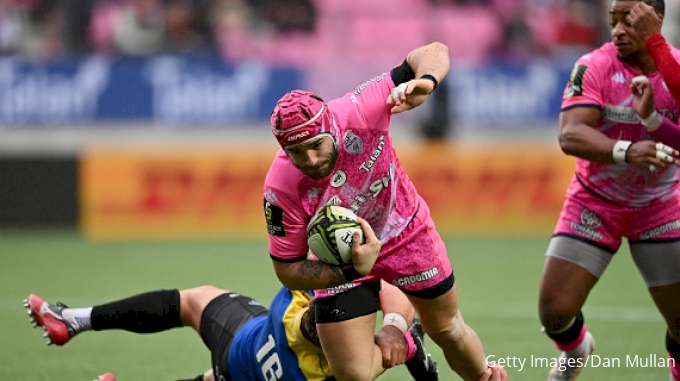 On the other end, Bayonne is in its first season in the top flight, after being promoted from the second-tier Pro D2, and currently is amid a dream start to life in the league, placed in fifth and in the driver's seat for a spot in both the approaching Top 14 playoffs and the coveted Heineken Champions Cup for next season.
It's a yo-yo club versus one of the gold standards of French rugby excellence - and the storylines for each club, if they win get all, that much more enticing.
United Rugby Championship
Match To Watch: Bulls Vs. Stormers
How has the South African experiment - with clubs from the country joining the league two years ago - gone for the United Rugby Championship so far, exactly?
Well, if clubs from that country outright sweeping the final last season was any indication, it means the move has brought some dangerous new blood to an already highly competitive, multinational competition.
The two clubs that were in that final were Pretoria's Bulls and Cape Town's Stormers, and they're drawn to do battle again later on this month in a rematch of both an 18-13 thriller the Stormers won last June and a Round 10 matchup this season right before Christmas that saw the Stormers clutch a victory in a 37-27 result.
🛡️ - South African Shield Winners
🏆 - Inaugural URC 21/22 Winners
⚡️ - Team of the Year Winners@TheStormers unleashed the storm in 2️⃣0️⃣2️⃣2️⃣#BKTURC #URC pic.twitter.com/rXxZnHOG7h

— BKT United Rugby Championship (URC) (@URCOfficial) January 31, 2023
A top fixture dating back decades, to when the two now-franchises once were merely provincial rivals back in South Africa, there's an international audience watching the two duke it out now, and they're almost always bound to put on a show.
Super Rugby Pacific
Match To Watch: Crusaders Vs. Chiefs
The official kickoff match to the 2023 Super Rugby Pacific season is a dandy, as the defending champion Crusaders will look to begin their run to a record-extending 12th title by attempting to dispatch the Chiefs, who tussled with the Christchurch-based side but eventually were defeated in the semifinal round of last year's playoffs.
Expected to be a loaded squad gunning for the Super Rugby title once again, the Crusaders ran rampant a year ago with a team full of internationally-capped talent and firepower, coming back from a second-place finish in the regular season to the Blues to launch its way to the crown.
But the Chiefs got red-hot near the end of last campaign, winning their last three regular-season matches to finish third in the league - and winning their opening playoff match against the New South Wales Waratahs - before running into a buzzsaw, the Crusaders.
Ahhh, it feels good to be back into it⚡️ pic.twitter.com/vdxDxq53Em

— Crusaders (@crusadersrugby) December 2, 2022
With an electric crowd at the Orangetheory Stadium likely eagerly awaiting the chance to greet their defending champs, those in attendance will be expecting a top-tier performance - unless the Chiefs have playing spoiler on their minds.