2023 Wales U20 vs Ireland U20
U20 Six Nations Preview: Ireland Looks To Hold Off The Pack
U20 Six Nations Preview: Ireland Looks To Hold Off The Pack
The under-20 side of the Six Nations is a proving ground – a chance for young players to impress against the continent's best on an international stage.
Jan 27, 2023
by Briar Napier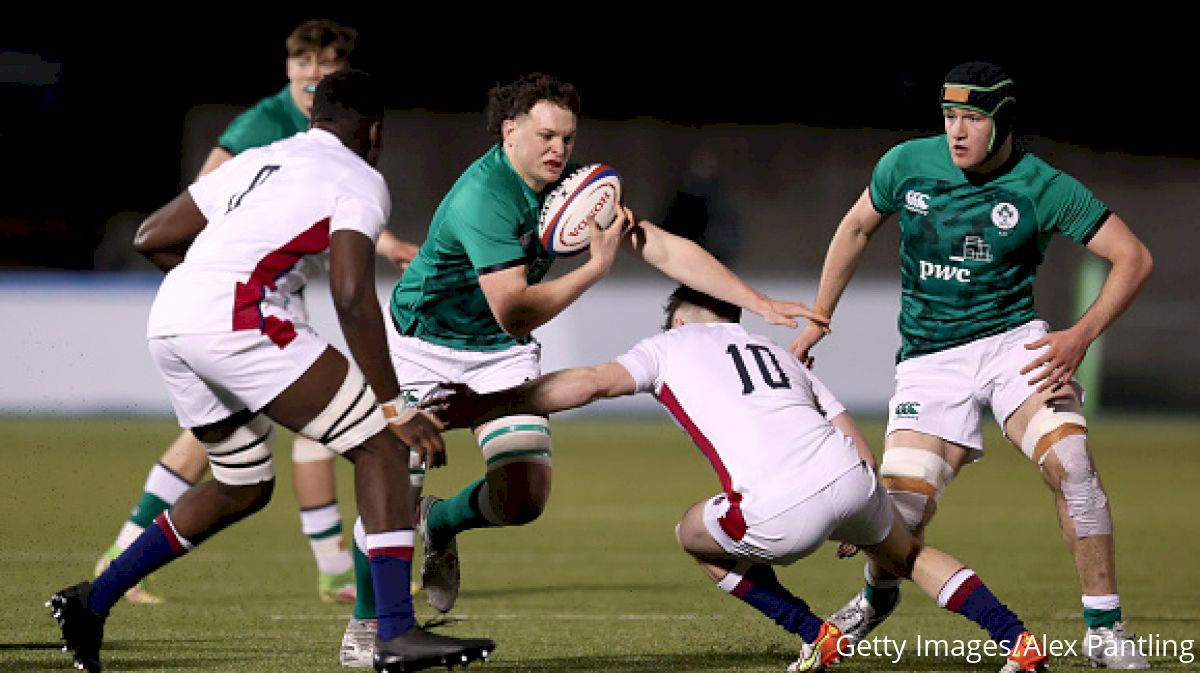 The Six Nations is a competition steeped in history, drama and an annual battle to solidify the best teams in Europe.
But on the under-20 side of things, it also acts as a proving ground – impress against the continent's best on an international stage as a youth, and you may find yourself due for a senior team call-up in due time.
While the senior teams of the rugby world duke it out in their own Six Nations tournament, the U20 Six Nations will show off the European wunderkinds of the sport in a breakneck, five-round showcase, where the future of the sport gets their own venues, their own spotlights and their own moments.
Remember some of the names you see in this piece – they could be lifting up hardware at a senior level one day.
Here's a team-by-team breakdown of the U20 Six Nations Championship, which will be broadcast live on FloRugby.
Scotland U20 Rugby Team
2022: Sixth, one point, -111 differential
The lowdown: The U20 Six Nations events have been miserable goings for the Scots as of late. They've acquired the Wooden Spoon in every tournament dating back to 2018, while only winning two tests in that same time frame.
The 2022 tournament didn't bring better days. Scotland got a bonus point off England in the event's opening matchweek, but otherwise found itself far behind the pace in essentially every match, none more so than the 59-5 drubbing at the hands of champion Ireland in the fifth, and final, round.
Second-year coach Kenny Murray hasn't yet revealed the side he's going to be taking to play England on Feb. 3, but the goal for Scotland, no matter who suits up, should be fielding a competitive outfit and working toward getting out of the U20 Six Nations basement.
Scotland's best opportunity to do that likely will come when it faces a fellow Home Nation in Wales at the Scotstoun Stadium in Glasgow during Round 2 on Feb. 10.
Home to the United Rugby Championship's Glasgow Warriors, the Six Nations opener be the first time the U20s have played at the venue, which may provide a bit of a boost, as its home side desperately attempts to get out on the right foot and have a performance to build off of for future tournaments.
Wales Statement: Scott Baldwin Called Up For Six Nations
Rugby Round-Up: Six Nations Shock Selections and Drastic Rule Change Afoot
Wales U20 Rugby Team
2022: Fifth, six points, -103 differential
The lowdown: A second-round win against Scotland in last year's tournament saved the Welsh from dreaded Wooden Spoon territory, but a fifth-place finish still was a very poor result for a country that won the Grand Slam in this same event as recently as 2016.
Still, there are some signs that there's some positivity building in the Wales dressing room.
Coach Byron Hayward was appointed last December before the 2022 U20 Six Nations, and his squad looked good in the U20 Six Nations Summer Series, knocking off Italy, Scotland and Georgia in quick succession en route to the competition's final, where Wales lost to a powerful South Africa side, but showed plenty of resilience in a 47-27 defeat.
A tune-up match in preparation earlier this week against Poland's senior team – where Wales ran riot with few problems in a 12-try, 78-12 drubbing of the Poles – is a good sign that the Welsh are beginning to find a groove, possibly slating them to be one of the more improved squads of this year's U20 Six Nations.
Diolch 🇵🇱 for the game against Wales U20s on a bitterly crisp evening in Cardiff - 13 tries altogether with the home side prevailing 71-12 👏 pic.twitter.com/MkZs9jwvKp

— Welsh Rugby Union 🏴󠁧󠁢󠁷󠁬󠁳󠁿 (@WelshRugbyUnion) January 20, 2023
Keep tabs on Ospreys winger Harri Houston, who scored three tries in the Summer Series and two in the match against Poland, along with Dragons starlet Ryan Woodman, who will turn 19 during the Six Nations, yet already has started at multiple positions for the Wales U20s across the past year, leading Hayward to say he "would stick my life" on Woodman suiting for the senior team in the 2027 World Cup.
Ireland Names 37-Strong Six Nations Squad, Including One Uncapped Player
Ex-England Wing Ruaridh McConnochie Named To Scotland Squad Of 40
Italy U20 Rugby Team
2022: Fourth, 13 points, -26 differential
The lowdown: The 2022 U20 Six Nations was an exceptional tournament for Italy and its attempts to grow the sport in the country, considering its reputation as generally the weakest-performing of Six Nations participants on a yearly basis.
The Italians won more games (three) than they lost (two) in a single U20 Six Nations for the first time in the U20 era (since 2008), with point differential the only thing separating Italy from overtaking England for what would've been an unprecedented third place (Italy's finish tied 2018 as its best at a U20 Six Nations).
Oh, and if there was any prior noise about Italy's 6-0 win over England, the 2021 Grand Slam winners, at last year's U20 Six Nations being a fluke, Italy silenced those doubters with a thrilling 38-31 win over the English in the Summer Series to complete the yearly double and finish third there, showcasing that Italian rugby – particularly in its youth – might have an emerging spark unlike any the sport has seen in years.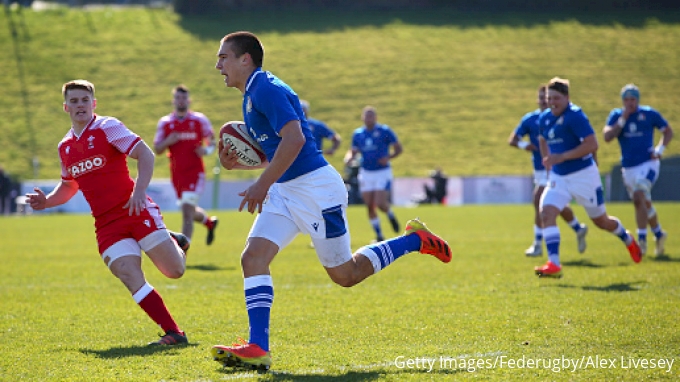 Fullback Francois Carlo Mey was integral to those stunning performances as a spry weapon for the Azzurrini, earning himself an offseason move to French giant Clermont because of it, and he returns for this year's U20 Six Nations tournament as one of Italy's most prized possessions on the pitch.
With a fresh confidence and newfound belief, Italy has a lot riding on its shoulders heading into this year's tournaments – but as it's also a feeling largely unfamiliar in Italian rugby, it also could be an environment in which it thrives.
England U20 Rugby Team
2022: Third, 13 points, +21 differential
The lowdown: Dominant in 2021, lacking in 2022.
The nine-time U20 Six Nations champions had their share of struggles in their futile attempts to defend their crown a year ago, losing as previously mentioned to Italy, then to Ireland and France on back-to-back matchweeks to slip to third place.
A fourth-place finish in the Summer Series didn't help matters much, either, and coach Alan Dickens now will have some added pressure for him and his squad to perform in 2023.
The 32-man unit he's bringing has plenty of firepower to make a run back toward the top of the table again, however.
𝐓𝐡𝐞 𝐟𝐮𝐭𝐮𝐫𝐞 𝐢𝐬 𝐛𝐫𝐢𝐠𝐡𝐭 🤩

Brilliant team try from our U20s against @OURFCblues 👏

See them in action during the @SixNationsU20 ⤵️

— England Rugby (@EnglandRugby) January 16, 2023
Eight players from the 2022 U20 Six Nations side are back, including New Zealand-born London Irish forward Chandler Cunningham-South, who made his first-team debut for the Premiership side late last year and almost instantly made headlines with a try against then-unbeaten league-leading Saracens in a league game the Irish won Dec. 23.
Returning scrum-half and Saracens product Charlie Bracken – the son of senior England international and past World Cup winner Kyran Bracken – is a highly regarded prospect to watch throughout the tournament, seeing senior appearances of his own for the three-time European champion club this season in cup games.
Will they and others' skillsets be enough to catch up to favorites France and Ireland and get England's U20 team back to glory after a down year?
Four Uncapped Players Named To 37-Strong Wales Six Nations Squad
France Names Eight Uncapped Players To Six Nations Squad Of 42
France U20 Rugby Team
2022: Second, 20 points, +74 differential
The lowdown: France came out of the 2022 U20 Six Nations thinking it should've been them.
The team's narrow 17-16 loss to eventual champ Ireland in Round 2 – a match sealed by the Irish via a late penalty – was in the end what separated Les Bleuets from their first Grand Slam title since 2014, and instead resulted in Ireland getting the spoils.
Coach Sebastien Calvet's side won't be looking to fall short this time around, especially with Ireland and France (the world's No. 1- and No. 2-ranked rugby nations at senior level) seemingly in an arms race right now at the top of the rugby world in working to outdo each other.
The 36-man squad is oozing with first-team experience in the elite French domestic league, the Top 14, even at its young age.
🔥 Elle est là, la 𝒍𝒊𝒔𝒕𝒆 de notre équipe de #FranceU20 !

Voici le nom des 𝟑𝟔 𝐁𝐥𝐞𝐮𝐞𝐭𝐬 pour la préparation des #SixNations ! 🇫🇷

Début du Tournoi le 3 février 😍 pic.twitter.com/p77fU3aNgV

— France Rugby (@FranceRugby) January 20, 2023
Bordeaux-Bègles center Nicolas Depoortere is captain, while Pau duo Hugo Auradou at second row and Brent Liufau at No. 8, also are in the mix as exciting names who should contribute heavily toward France's charge throughout the event.
Calvet's main challenge, however, will be working around some of the standouts he either couldn't pick, or won't be able to work with, for some time.
Former U20 captain Louis Bielle-Biarrey and Pau center Emilien Gallieton both were selected for the French senior team for its own Six Nations tournament, while Clermont scrum-half Baptiste Jauneau will be unavailable for Round 1 against Italy on club duty, after being named in last year's U20 Six Nations' Team of the Championship for his excellent performances throughout the event.
With how loaded France's talent pool is, however, it should be expected to weather the storm and be right in the thick of the running for a first U20 Six Nations crown in five years.
Ireland U20 Rugby Team
2022: First, 27 points, +145 differential
The lowdown: In even more decimating fashion than its 2019 Grand Slam, Ireland – with the exception of the aforementioned narrow victory over France – absolutely rolled through its U20 Six Nations campaign a year ago and captured the country's third title in the U20 era with precision and tenacity.
The Irish's point differential was the most lopsided (in the positive) by the eventual winner since England in 2011, and they'll arguably be one of (if not the) favorite to do something they've never done in the competition – win it twice in a row.
The tricky part? Coach Richie Murphy's 32-man team will have to do it with just three players that tasted glory last year.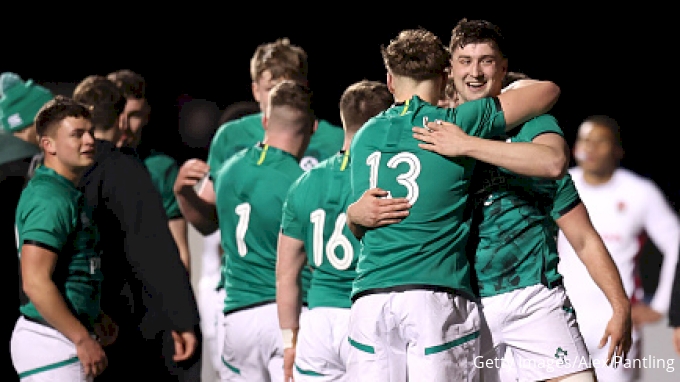 But the fortunate part of that for Ireland is the fact that one of those returners is massive 6-foot-7 lock Conor O'Tighearnaigh, who broke into the loaded Irish side last year as an 18-year-old and started every match of the Six Nations (and the subsequent Summer Series) at his preferred position, being a mammoth in the second row.
He'll be joined in the repeat bid by forwards Diarmiud Mangan (Leinster) and James McNabney (Ulster), plus an exciting new face in the U20 Six Nations – fly-half Sam Prendergast, who'll look to follow in the footsteps of his brother (and former U20-capped international), Cian.
The elder Prendergast made his senior Ireland debut in the Autumn Nations Series to close last year.
Wales will await in Round 1, but a showdown with France in Round 2 on Feb. 10 looms – and, much like last year, it could make for an early title-decider.