Watch Canada vs the USA live from BC Place on FloRugby at 10:00 PM ET!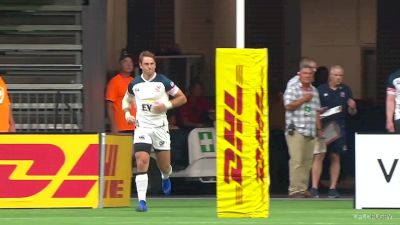 Highlights: USA vs Canada Summer Test Series
Sep 8, 2019
Canada hosts the USA September 7, 2019 at BC Place in Vancouver. BC Place has a huge screen suspended at midfield ... that becomes a factor at one point.
Watch the highlights of a dramatic clash between these two rivals, highlighted by this being Blaine Scully's 50th test match.