Fans in the Middle East and in North Africa can view one of rugby's crown jewels in the European Champions Cup and European Challenge Cup.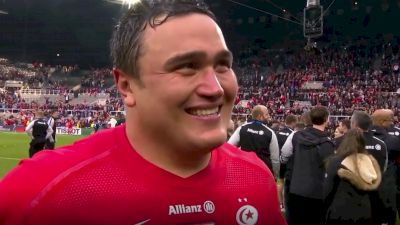 Jamie George: 'The Best Feeling I've Had On A Rugby Pitch"
May 12, 2019
Post-match reaction after Saracens defeated Leinster in the 2019 Heineken Champions Cup final.
Saracens hooker Jamie George says the fight his team showed was memorable.