D1A Rugby
FloRugby D1A All-American 1st Team
FloRugby D1A All-American 1st Team
Despite the shortened season, we still have picked out 30 players to represent the FloRugby D1A All-American Teams.
Apr 6, 2020
by Alex Rees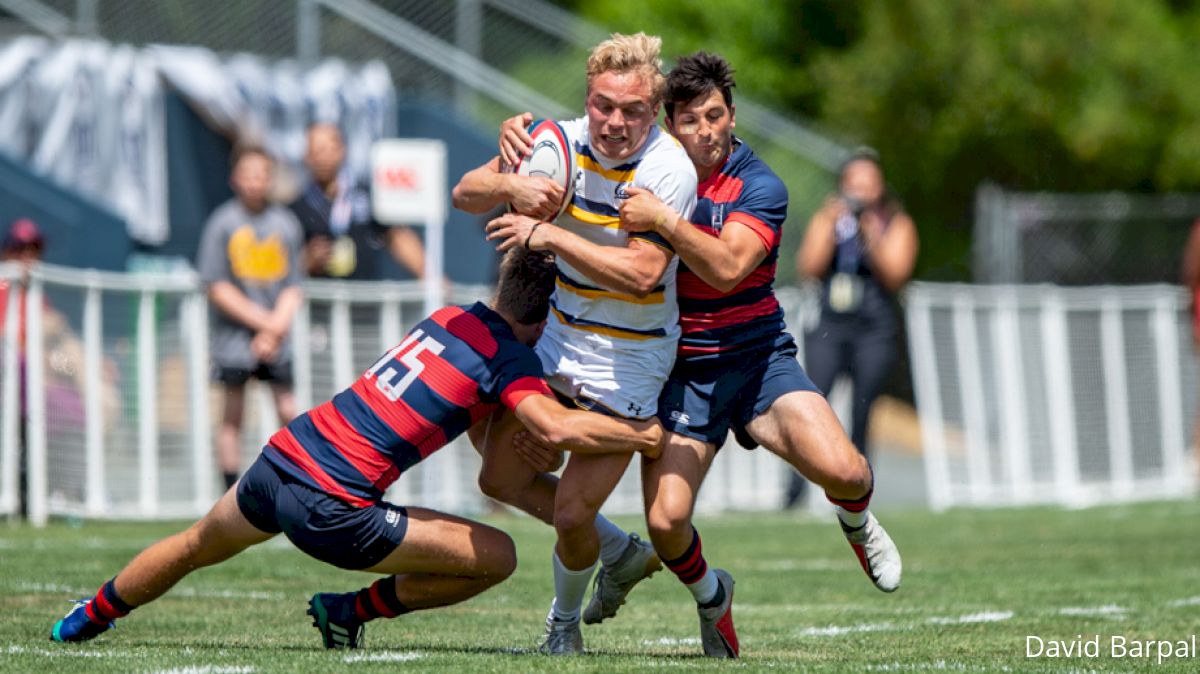 Unlock this article, live events, and more with a subscription!
Get Started
Already a subscriber? Log In
The 2019-20 D1A season looked like it was sure to be the most competitive in memory, as at least six teams looked poised for a legitimate run at the national title.
The big four -- Life, Lindenwood, Cal, Saint Mary's -- were stellar as usual, but for the first time in years there were teams outside that group that appeared to be genuine contenders for the crown as well. Central Washington in particular seemed like a true dark horse, as well as the Midshipmen from Navy.
Due to the Covid-19 virus, unfortunately, we will never see this year materialize into what promised to be an epic campaign.
Though the season was shortened, and we were stripped of some huge showdowns down the stretch, we still though we'd recognize 30 players that really stood out.
In a punctuated season, here is a look at the FloRugby All D1A 1st Team for the 2019-20 season:
FloRugby D1A 1st XV
---
1. Payton Talea Illalio | Saint Mary's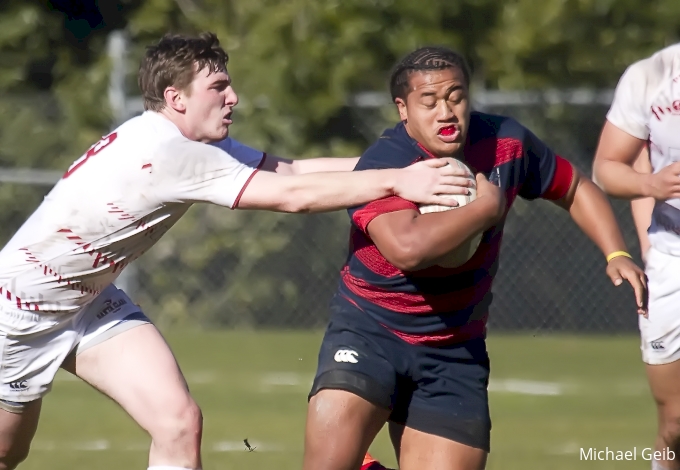 The Gael front-rower can run and pass like a center, smash ball-carriers like a flanker, and he's stellar in the set piece. He could likely play any position in the forward pack and, if need be, step into the back line in a pinch.
2. Brian Muntanga | Life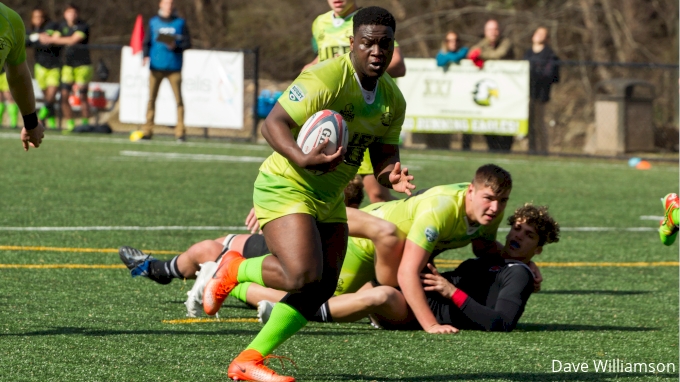 A three-year starter at hooker, Mutanga is like a bowling ball shot out of a cannon when he's playing. He rarely does anything not at 100 mph, particularly when he's blasting through defensive lines at top speed. Also a great thrower in the line-out and a true leader on the field, he's a fitting member on our All-America team.
3. Damon Wiley | Cal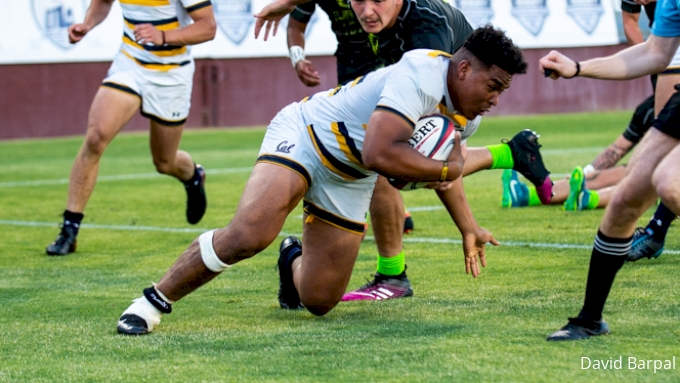 Props rarely come as athletic as Wiley. If need be, the big Golden Bear could also make a fine No. 8, but he excels at his role in the front row for Cal.
4. Bronson Teles | Arizona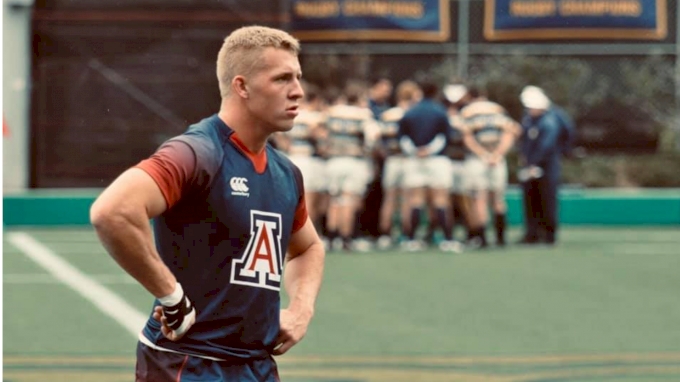 The robust Wildcat can realistically play anywhere in the second or back row, using his large frame and strong skillset to consistently get his team going forward.
5. Max Murphy | Cal
Though not the flashiest player you'll see out there, Cal's Murphy is tremendously effective. His huge size makes him both a target in the lineout and a force in the scrums, and his work rate and willingness to do the dirty work for Cal make him indispensable.
6. Ronan Murphy | Saint Mary's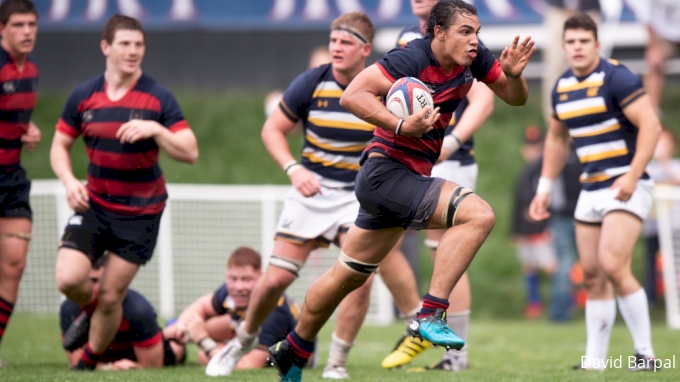 Another highly-versatile player, the Gaels' Ronan Murphy is an athletic specimen who has developed a keen sense for the game and leads his team in many ways. Murphy is one of the biggest game-breakers in the country and would start in anyone's back row.
7. Justin Johnson | Life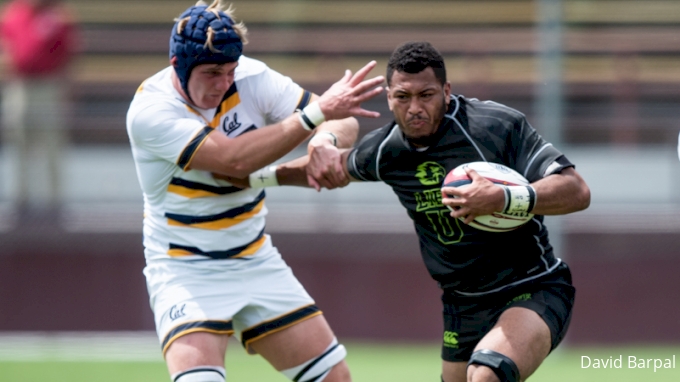 JJ is another extremely aggressive, versatile player with a massive work rate who epitomizes what Life University is all about. A strong and agile ball carrier in attack, and the leader of the Running Eagles' defensive line-speed, he is a nightmare for opposing teams.
8. Tinashe Muchena | Lindenwood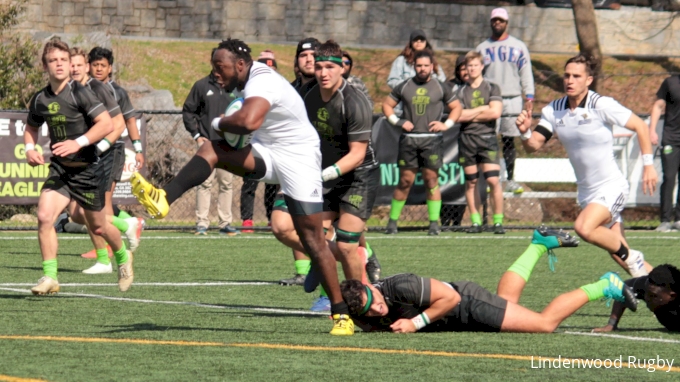 One of Lindenwood's new additions this year, Muchena is among the nation's best runners. A constant line-break waiting to happen, and an efficient finisher near the line, his impact for the Lions cannot be understated.
9. Ryan Rees | Life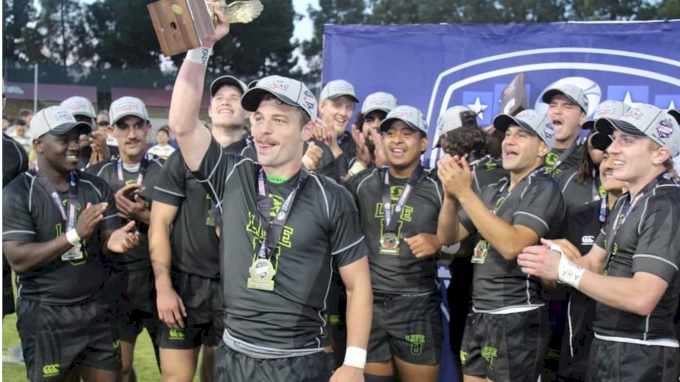 A four-year starter for the Running Eagles, Rees both commands the ship and steers it in the right direction. His outstanding skills and awareness make him a great scrum-half, and his leadership makes him the nation's best.
10. Lewis Hollidge | Central Washington
Hollidge was operating a lethal Wildcats attack this season before the corona virus put it to an abrupt halt. His passing and running skills are top notch, but look closely and you'll see him constantly organizing the offense without the ball, getting them into the right shape.
11. Julian Roberts | Life
"Swoosh" Roberts really came into a zone this season for the Running Eagles. Last year as a freshman, he was a standout, and has only taken his game to an even higher level in Year 2. Fast, powerful, and owning a step that could make you miss in a phone booth, he's going to be one of the best for years to come.
12. Tavite Lopeti | Saint Mary's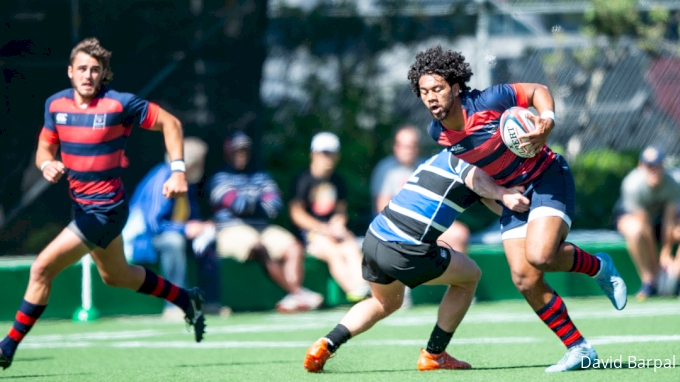 There is little that Lopeti can't do for the Gaels. He's instant offense when deciding to run, but is equally adept at setting up team mates. In defense he's just as effective, putting in strong, dominant tackles on the regular.
13. Jack Wendling | Central Washington
Part of a stellar CWU backline, Wendling ties it together in the midfield as a strong and nifty runner that picks excellent lines and sees holes before they even develop. He makes his teammates' jobs a lot easier by hitting angles and support lines that others don't see.
14. Sam Cusano | Cal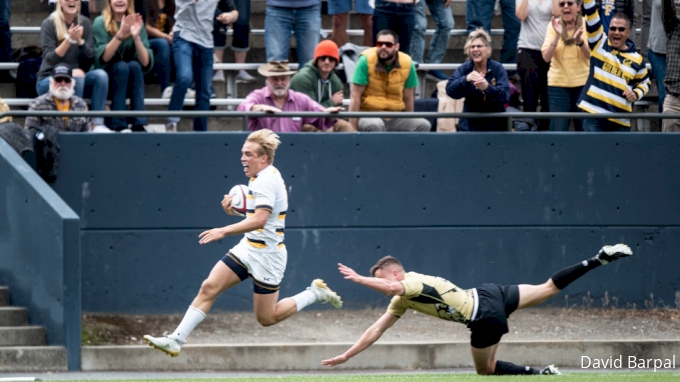 Cusano has been a big name in D1A rugby ever since he burst onto the scene at the CRC's as a freshman three years ago. When he first started, Cusano was predominately a speed-burner, but now he's one of the most physical wings in the country, while still possessing the same lightning speed.
15. George Phelan | Life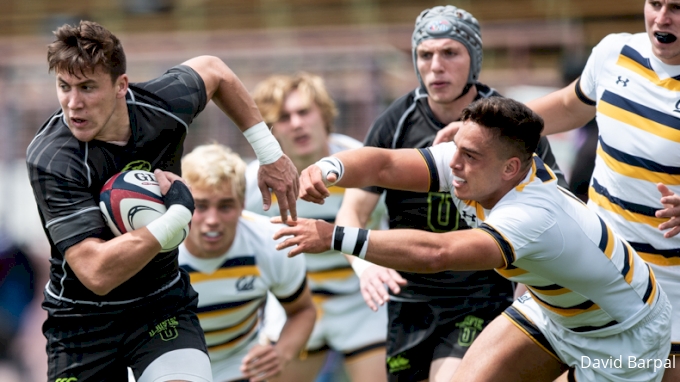 Phelan is both highly reliable and highly electric in the back for Life. He's comfortable under the high ball, makes his tackles, and rarely commits a mistake, while at the same time consistently beats his defenders, passes the ball very well, and uses his boot with good effectiveness.