2019 USA Rugby Fall College Championships
Men's DII Collegiate Semifinal Preview
Men's DII Collegiate Semifinal Preview
Missouri S&T, Wisconsin-Whitewater, Norwich University, and Queens University all have their sights set on Sunday's national title game.
Dec 6, 2019
by Alex Rees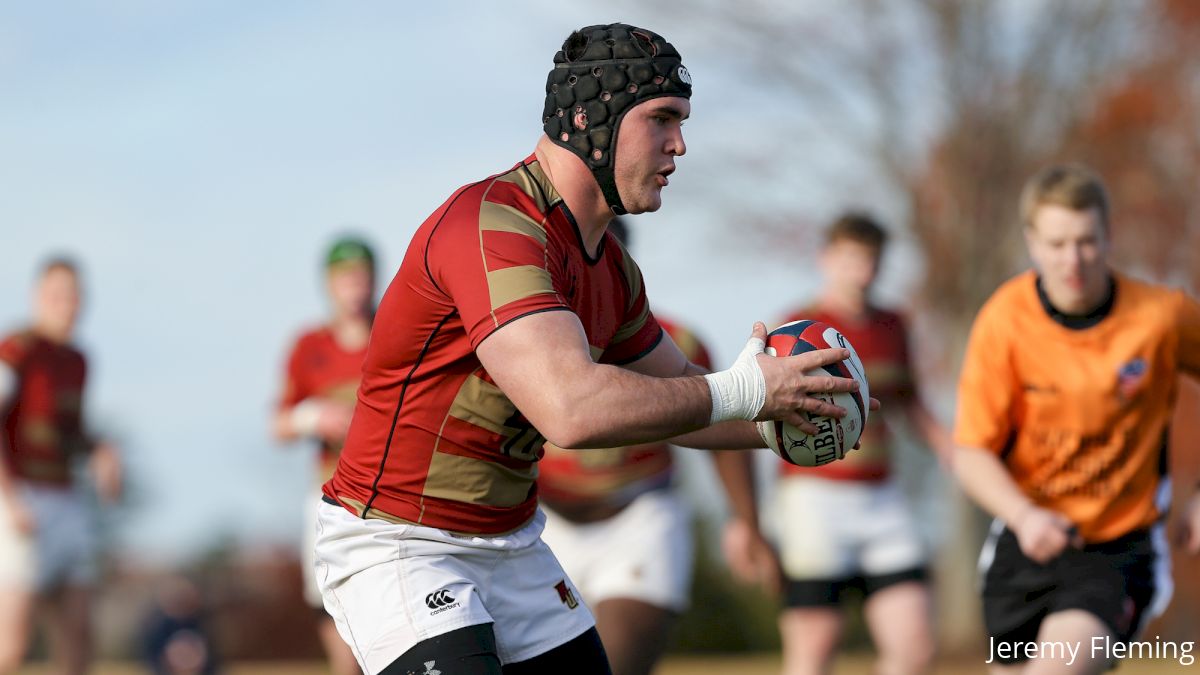 The men's DII collegiate field will be trimmed from its last four teams to its last two on Saturday, when Wisconsin-Whitewater, Missouri S&T, Norwich University, and Queens University compete in the DII semifinals.
Watch The USA Rugby Fall College Champs Live
Whitewater are no strangers to this stage of the tournament, having reached the final in each of the last five seasons, going 2-3 in those games.
Norwich have become a power in Division II rugby in recent years, reaching the semifinals in 2016 and 2017, before falling by two points in the Sweet 16 a year ago to Queens.
Watch the Men's DII Semifinals and Finals, Dec. 7th & 8th on FloRugby!
Speaking of Queens, that's who will be playing Norwich tomorrow. A program conceived just two-and-a-half years ago, Queens reached the semifinals of last year's competition, falling by one score to Whitewater.
Unlike the other teams, Missouri S&T finds itself in uncharted waters. They've never made it this far, and though they flew quietly under the radar this season, they simply cannot be overlooked anymore.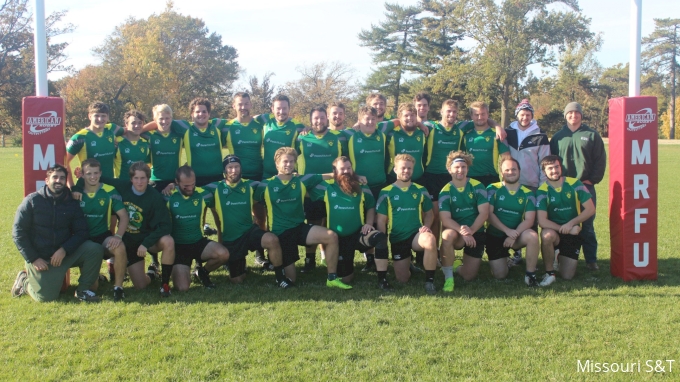 Here''s a deeper look at each the four semifinalists:
Wisconsin-Whitewater
How they got here
Death, taxes, and the Warhawks reaching the DII Final Four.
You'd be hard-pressed to find a team that's been more consistent than Wisconsin-Whitewater over the past six seasons.
Playing in one of Division II's hardest conferences, the Great Midwest, Whitewater are as battle-tested a team as you'll see.
After going undefeated through the regular season, they finally lost to Illinois State in their conference final, meaning they weren't their usual shoe-in for the postseason.
As an at-large, the Warhawks had to take on Thomas More University in a play-in game just to reach the Sweet 16. They showed their class, though, and took down Thomas More 48-24 to reach the last 16.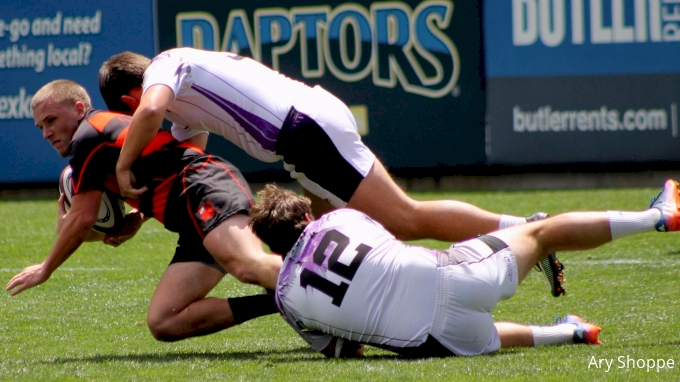 There they ran into an undefeated, NEWCRC champion Vermont side, and boy was that a battle. Trailing 10-0 in the second half, the Warhawks picked up their game and mounted a comeback.
They notched two tries to swing the lead back in their favor, but, like any good side, Vermont responded with a try of their own to reclaim the lead, 17-12.
But Whitewater had the last say, scoring and converting a late try to get their noses in front and ultimately hang on for a nail-biting win.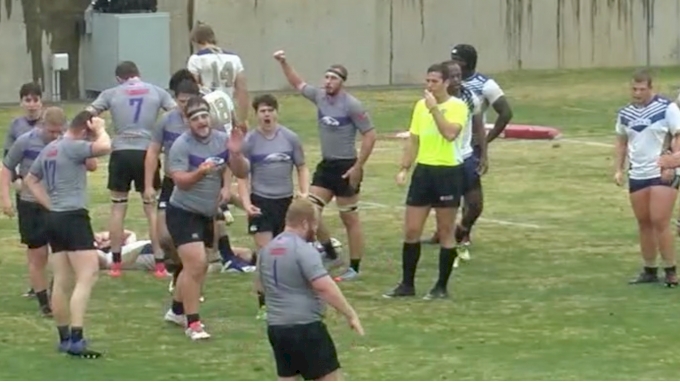 That moved them into the quarters, where the took on a dangerous Memphis team that had exceeded many expectations.
Despite leading the whole way, the Warhawks just couldn't put away the plucky Tigers, and found themselves in a real battle with the semifinals on the line.
In the end though, Whitewater managed to beat Memphis 31-24 and reach their sixth consecutive semifinal.
Key to victory
For a forward-centric team like the Warhawks are, grinding out the hard yards will be crucial, so owning the contact area is what it's going to take for them to win.
They'll need to get themselves on the front foot to consistently score points, something they struggled to do in their lone loss this year, when they fell 10-5 to Illinois State in the conference championship.
Players to watch
Senior Levi Van Lanen is the catalyst for Whitewater in the backline at his outside center position. Captain Scott Derbes at lock and No. 8 Nick Hammel also figure to feature heavily.
Opponent
Missouri S&T. They will play at 4:00 pm (ET).
Watch the Men's DII Semifinals and Finals, Dec. 7th & 8th on FloRugby!
Missouri S&T
How they got here
Missouri S&T flew under many radars this season, even though they breezed through their regular season schedule, outscoring their opponents 317-58 in the Gateway conference.
The Gateway is no slouch of a conference either, with good teams like Pitt State, Saint Louis, and John Brown always making it tough.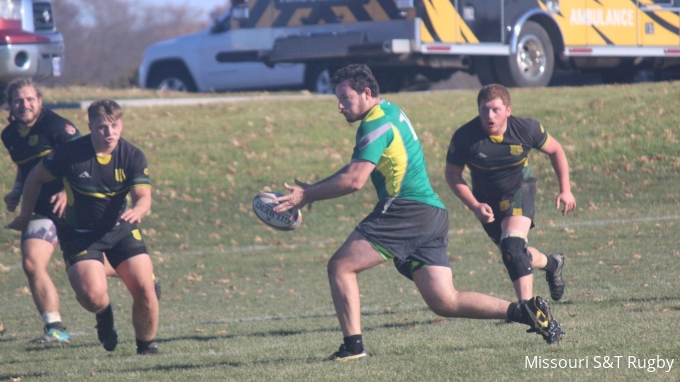 The Miners, though, waltzed through the conference semifinals and finals, crushing Southern Illinois 63-7 before putting it on Pitt State, 46-17.
In the Sweet 16, they put in one of the best displays of any team, smashing Rocky Mountain champion Montana State, 34-3. The win was a message to the doubters that they are for real.
Moving onto the quarterfinals, they were faced with the task of taking down one of the top-seeded teams in the whole tournament in Illinois State.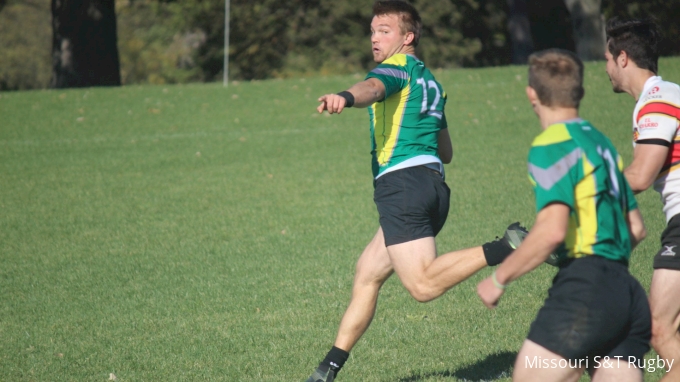 Having won the Great Midwest, and having beaten powerhouse Wisconsin Whitewater, Illinois State would have been backed by many to get by MS&T. But, that's why they play the games, and the Miners showed up big time.
They leaned on their defense to scrape out a 13-10 win and reach their first ever national semifinal. They can't be doubted anymore, but if they are, the players sure won't mind. It wouldn't be the first time.
Key to victory
The Miners progressed to the semifinals on the back of their defense, allowing just 13 points in their two games a couple weeks ago.
They'll need to put in another massive defensive shift tomorrow to bring down Whitewater.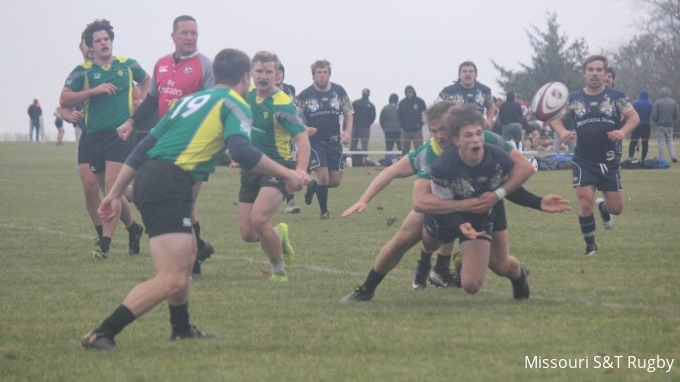 Players to watch
Big, bruising lock Dylan Moorman is a key cog in the Miner pack, but he also will line up kicks for posts when he's not getting through the dirty work of a forward.
Flyhalf Jack Lester will run the show for MS&T, and how well he makes decisions and manages the territorial aspect of the game will be hugely important.
Opponent
Wisconsin-Whitewater. They will play at 4:00 pm (ET).
Norwich University
After reaching the semifinals in 2016 and 2017, Norwich were knocked out by the slimmest of margins in last year's Sweet 16 by Queens.
They'll have an opportunity for revenge Saturday, but they know it won't be easy.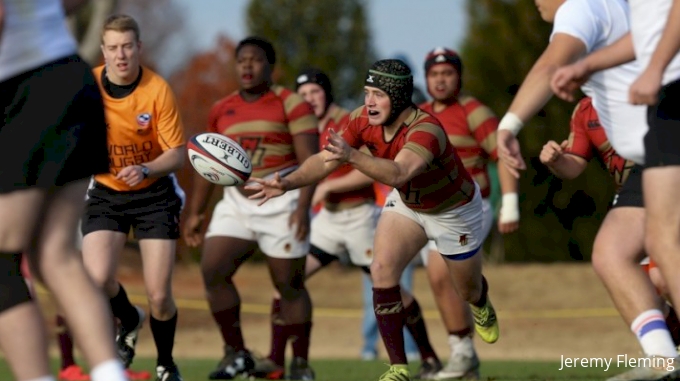 Norwich got off on the wrong foot to start the season, dropping a game to Bentley, a team they have become accustomed to handling in recent years.
The loss, however, could well have been the best thing that happened to them all year. They are unbeaten since then, winning the Rugby Northeast along the way, and come into the semifinals following one of the wildest comebacks ever in the quarterfinals.
After dispatching Loyola-Chicago 26-8 in the Sweet 16, the Cadets faced off against Furman Univesity, one of the best teams in the nation.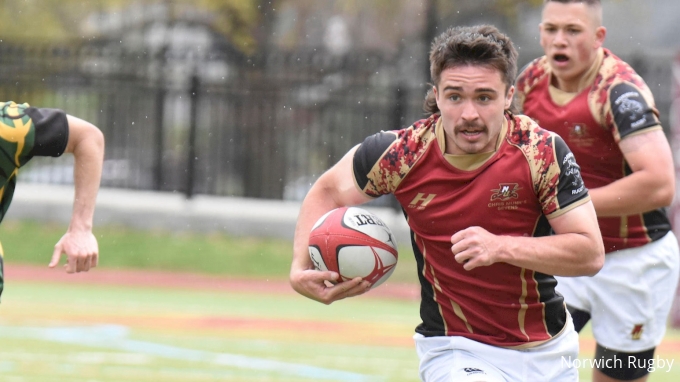 All game it appeared Furman had it in the bag. The 'Dins led by two-plus scores all the way and, after building a 17 point lead with 15 minutes to play, looked as though they'd head to the Final Four.
But the fitness, perseverance, and trust in each other for Norwich took over, and they physically manhandled Furman over the final 15 minutes.
Gettin back to basics, Norwich decided to just keep it simple and play in-your-face, physcial, one-off rugby the rest of the way. They asserted their dominance, and finally tied the game up right at the death.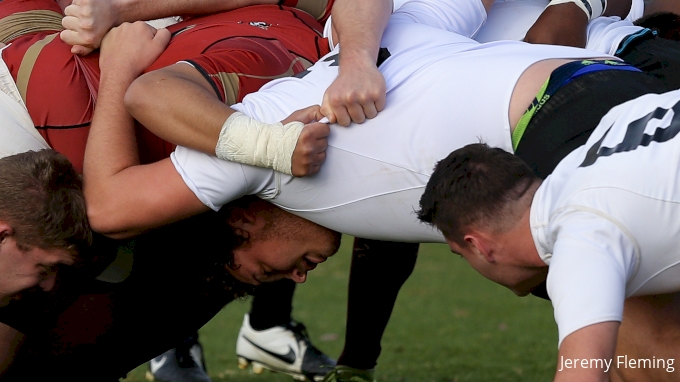 In the overtime period, it was never a question which team would win. Before the extra session began, one team was buzzing while the other had hands on hips and players throwing up.
Needless to say, Norwich dominated, scoring three more tries to make it six unanswered and claim a 60-41 win.
Key to victory
Norwich will make no efforts to disguise how they play. They will keep it simple, and they will rely on aggression and physicality to grab a foothold on the game.
They will need to stay disciplined and be the more assertive team to win this game.
Players to watch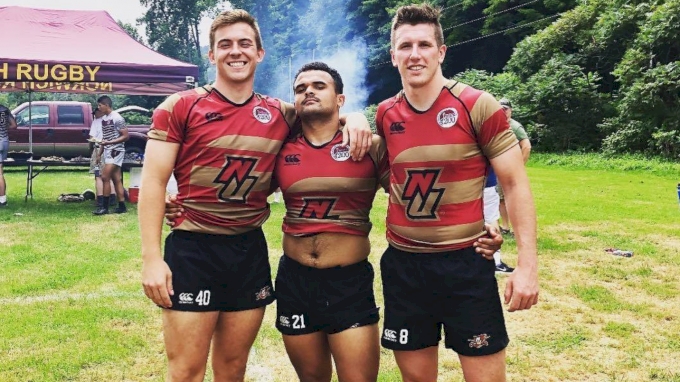 Back rower Nate Rolling will be hugely influential for the Cadets. He inspires his teammates with his relentless effort which, combined with his natural abilities, make him a force out there.
Norwich hooker Kyle Clark is another one to watch. In a game where possession is going to be of paramount importance for the Cadets, his work at the set piece is vital. He is a high-caliber player, though, and his team will rely on him to perform in the big moments.
Watch the Men's DII Semifinals and Finals, Dec. 7th & 8th on FloRugby!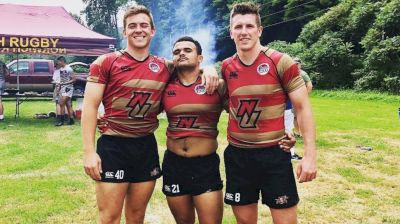 Queens University
How they got here
Queens are one of, if not the, youngest rugby programs in the nation. Started just two-and-a-half years ago, the club out of Charlotte has rapidly risen to the top of the ranks.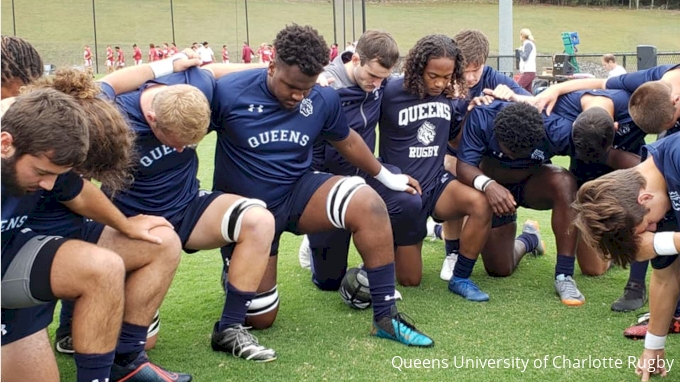 They were oh-so-close to reaching the national championship a year ago, just losing in the semifinals to Wisconsin-Whitewater.
That loss, though, is something coach Frank McKinney feels has motivated the boys this year, and he thinks they are a much better team for it.
Nobody in Division II was more dominant this season than Queens University, who have slaughtered just about any and everything in their path.
They are a more well-rounded squad this year, and McKinney says they've been able to add more elements to their play than they had in their first two seasons.
After smashing their way through conference play, Queens moved into the Sweet 16, where they met Lehigh and laid down a statement beating, winning 82-10.
The following day they played Rugby Northeast runner-up UMass-Lowell, and similarly demolished them, 66-12. They are team that's completely on fire at the moment and seem to be peaking at just the right time.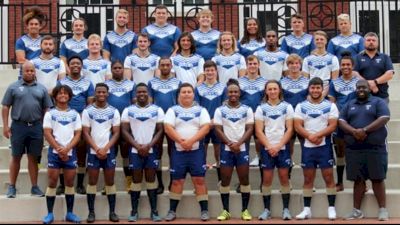 Key to victory
For Queens, it's all about being composed in the moment. They should be considered the favorites, and as long as they aren't consumed by the occasion, they could definitely go on and win it all.
Having beaten Norwich a year ago in the playoffs, Queens knows they'll have a target on their back. Norwich is going to throw everything they have at them, so Queens will have to be locked in, focused, and ready for a fight.
Players to watch
Queens have a whole host of talent, so it's hard to pick out any certain players. But if you are going to, you can't look past three of their freshman studs in No. 8 Dominic Tianga, flyhalf Thomas Keay, and fullback Carson Green.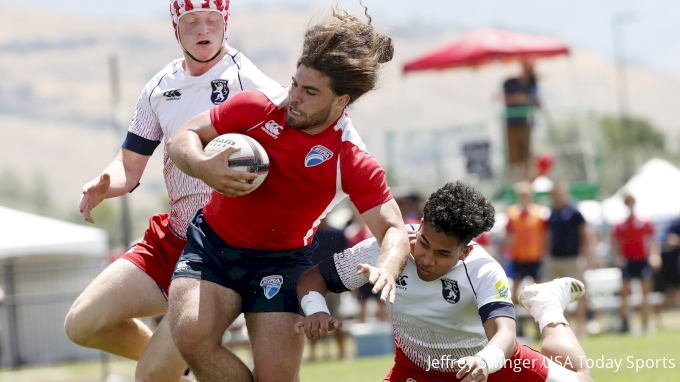 Tianga is one of the best ballcarrying players in the nation, regardless of age and regardless of division. He blends quick feet with immense power, and his stocky frame makes him almost impossible to bring down with one player.
Keay and Green, meanwhile, are long, lanky players that make the most of the cannons that are their right feet.
As alluded to before, Queens have added new dimensions to their game this year, and chief among those is their new-found ability to dominate the kicking game. These guys are a huge reason for that.