2019 USA Rugby Fall College Championships
Men's DII Sweet 16 Preview & Predictions
Men's DII Sweet 16 Preview & Predictions
Alex takes a look at this Saturday's DII Sweet 16 games and makes some predictions.
Nov 21, 2019
by Alex Rees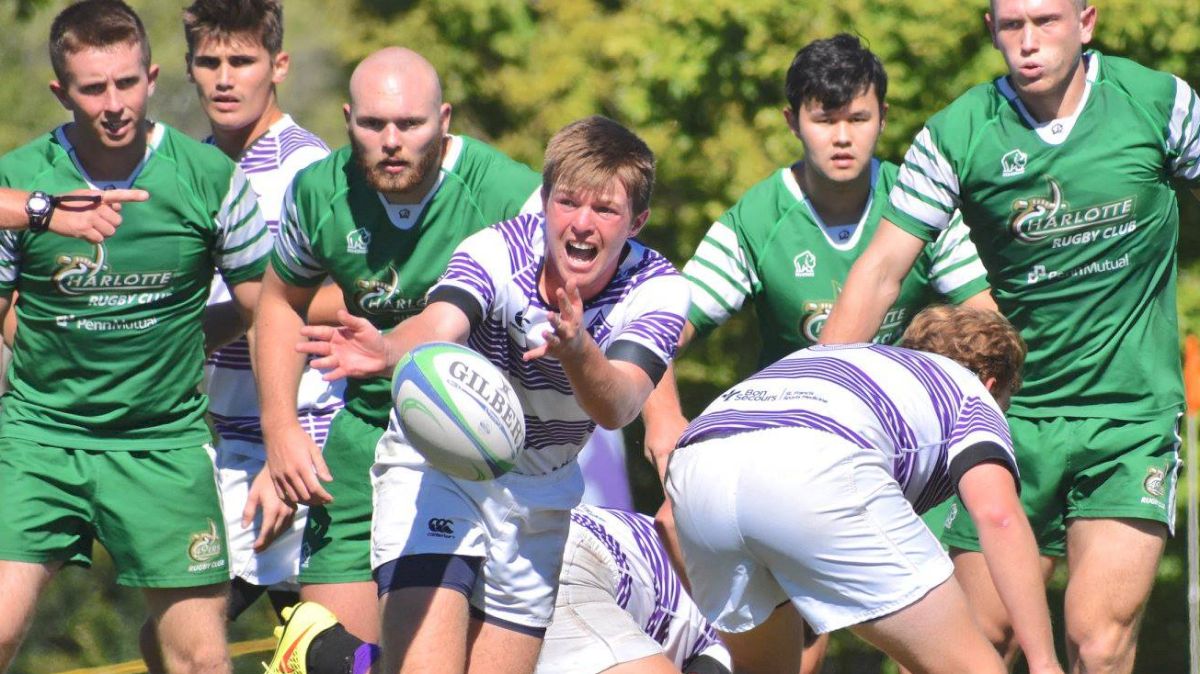 Last weekend saw the last five teams punch their ticket to the DII Sweet 16, and now we're ready for the playoff intensity to start really picking up.
While last year's champs, NC State, have moved on to D1AA, there are still plenty of familiar faces in the field. Wisconsin-Whitewater, Furman, Queens, and Norwich are all accustomed to deep runs.
Watch the Fall Collegiate Championships, Dec. 7th and 8th, LIVE on FloRugby!
Illinois State, Vermont, and Villanova are all conference winners, but can they take that momentum with them into the playoffs?
And don't sleep on Montana State. I've got a sneaky feeling about them. Of course they'll have to get through a very tough Missouri S&T side first.
Here's the rundown, as well as some predictions:
Illinois State vs Minnesota State Moorhead
Illinois State came out on top of arguably the toughest conference in Division II, beating out the likes of Wisconsin Whitewater, Marquette, Loyola-Chicago, and Minnesota Duluth along the way.
They are a defensively sound team, especially at this point in the season. Their 17-5 win over perennial powerhouse Whitewater in the conference championship game proves you've got to really work to cross over their line.
Moorhead has flown quite under the radar this season, but their only blemish on the campaign was a close loss to St. Thomas, whom they went on to beat later in the conference championship.
They are a team that believes in themselves, and knows that on their day they can take anyone they line up against.
However, I don't think Saturday will be their day.
Illinois State 26-12 Minnesota State Moorhead
Montana State vs Missouri S&T
This matchup sees two teams who reached the Sweet 16 in vastly different fashion.
Missouri S&T coasted through their conference schedule, before romping through the conference tournament with a 63-7 win in the semis over Southern Illinois, and a 46-17 win in the conference final over Pitt State.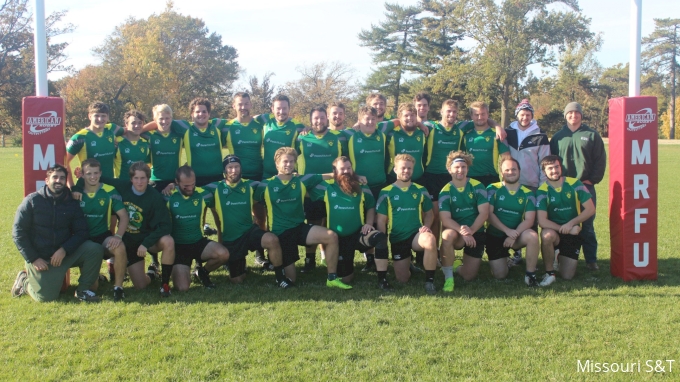 Montana State, meanwhile, staged a heroic comeback over Northern Colorado in the Rocky Mountain champioship to book their ticket to the tournament. Trailing 28-7 in the second half, the Bobcats scored four unanswered tries to win at the death, 29-28.
Whereas MS&T like to keep the game tight with their big forwards, Montana State enjoy using their athleticism around the field to play into space. They like to generate quick ball at the breakdown and keep the pressure on the defenes.
I think Montana State's tempo and speed will be enough to see them through to the quarters.
Montana State 28-17 Missouri S&T
Vermont vs Wisconsin-Whitewater
Vermont have enjoyed a good season, going undefeated and winning their conference. They play strong defense, giving up just single digits per game.
They recorded strong wins over Coast Guard, 36-5, and Boston University, 22-11.
Having won their conference, Vermont might have hoped for an easier round of 16 match, but as it is they get one of the most consistently strong teams in the nation in Wisconsin-Whitewater.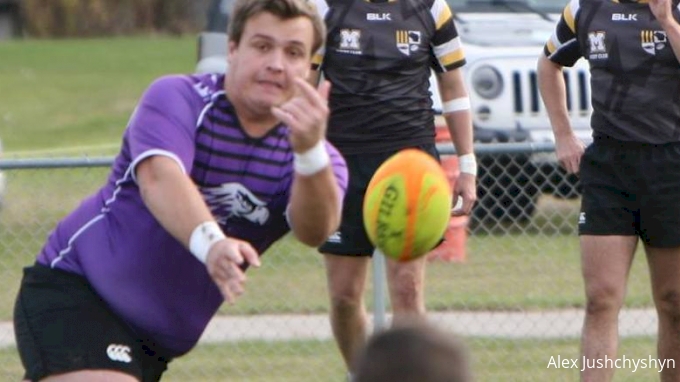 Whitewater ran through their season undefeated until the conference title game, where they were nipped by Illinois state. However, they are still one of the best teams around and their experience going deep in the playoffs every year will aide them tremendously.
Whitewater came 2nd place a year ago, and I think they'll be determined to go one better in 2019.
Wisconsin Whitewater 29-15 Vermont
Villanova vs Memphis
Villanova went undefeated in their conference this fall, rarely having a close game along the way.
They recorded two comprehensive victories over their biggest challengers, Lehigh, proving they are the beasts of the MARC.
Memphis have had a wonderful season, sweeping through the SCRC Tier 2 and riding some good momentum into the Sweet 16.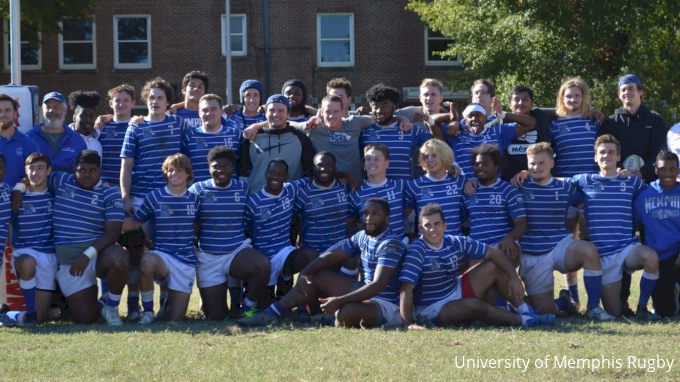 The Tigers have done a really nice job over the past few years of building the program up with kids from in and around the area. They're hoping to show everyone the progress they've made with a good playoff run this year.
I think this one will be extremely tight, but it will be the athleticism of Memphis that sees them notch one extra try.
Memphis 24-19 Villanova
Norwich vs Loyola-Chicago
Norwich have established themselves as pretty consistent contenders in the DII ranks in recent years.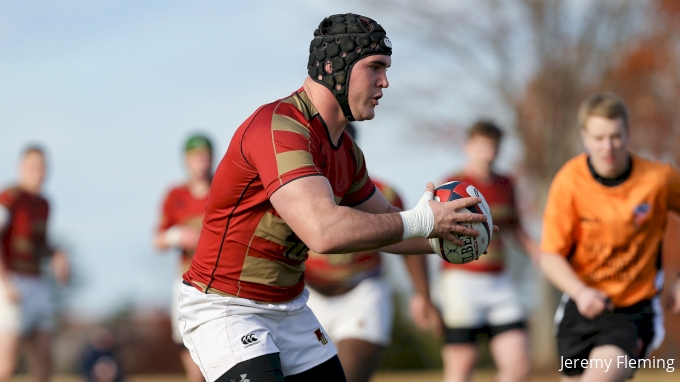 They reached the semifinals of the competition in 2016 and 2017 before bowing out earlier than they'd have liked in the 2018 Sweet 16. They're back in it this year though, and this time they want to return to the form that saw them make deep runs in the past.
Norwich is a strong, fit unit that will play hard for the full 80 minutes. If you want to beat them, expect to front up physically or it'll be a long day.
Loyola are the third team from the Great Midwest to get into the tournament, and they were right in the thick of that conference the whole way.
Following a close loss to Whitewater in the conference semifinals, Loyola went on to take down Marquette in the 3rd-place match and then they handled a good Middle Tennessee State team, 40-12, in the play-in game.
I think this one could go either way, but I'm going to go with an upset here.
Loyola-Chicago 24-19 Norwich
William Paterson vs Furman
William Paterson suffered just one loss on the year, before going on to win the conference championship with a 34-19 win over RPI.
They have some pretty robust ballcarriers and tacklers around the field who like to get mixed in, but to win this game they'll need accuracy in the set piece and ball retention in open play.
Furman have had an excellent season in 2019, going undefeated and taking down some pretty big D1AA teams in the process.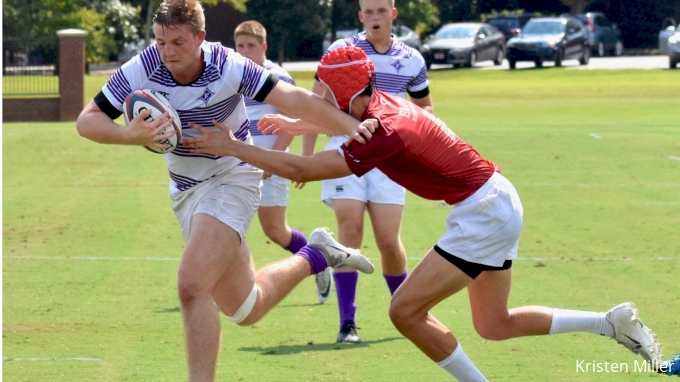 The Dins are a team that use the ball well and can hit you from a number of different angles. They have size and power, but they don't just jam it up with the forward pack, rather playing a fast style of rugby.
I think Furman are set for deep run this year, and it starts on Saturday.
Furman 46-10 William Paterson
Queens vs Lehigh
Queens absolutely dominated their conference this season, winning by an average margin of 88-8.
Having gone deep in the playoffs last year, semifinals to be exact, Queens will want to improve upon that and go all the way this time, and they certainly have the ability to do that.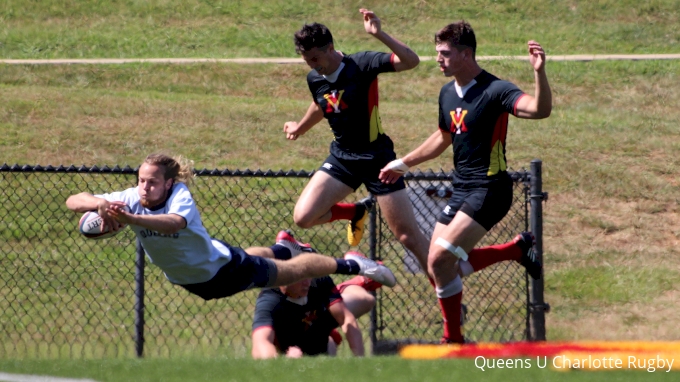 They play with very good structure, and operate well in just about every facet of the game. They can use their forwards and their backs with equal efficiency, they are strong in defense, and they have a very smart and accurate kicking game.
Lehigh lost twice on the year, both times to Villanova, the latter of which coming in the conference championship game.
They are coming off of a solid win over North Carolina, 18-15, in the play-in game so they should feel like they have what it takes to take down Queens.
Regardless, I'm going with Queens in this one.
Queens 34-17 Lehigh
UMass-Lowell vs Central Michigan
UMass-Lowell had a good fall season, reaching the Rugby Northeast championship before falling to Norwich.
They scored a huge win a week ago against a good Boston University side, 26-22, to get into the Sweet 16. They've played a number of solid teams throughout the season now, so they are somewhat battle-tested at this stage.
Their opponents, Central Michigan, nearly weren't in the tournament at all. But, following the unfortunate events that caused to Grand Valley State to withdraw from the playoffs, Central Michigan have been given a lifeline.
They went 4-2 in conference play, only losing to Bethel College and to Grand Valley, so they are certainly a unit that can make things happen if they get it going.
This is a hard one to judge, but I'll go with UMass.
UMass-Lowell 22-15 Central Michigan
Watch the Fall Collegiate Championships, Dec. 7th and 8th, LIVE on FloRugby!