The Leicester Tigers have named their 12 men for the Premiership 7s this weekend, looking to improve upon their lousy 0-3 performance a year ago.
Twenty-two-year old Ulster outhalf Johnny McPhillips is a welcome addition to the squad, alongside recent academy call-ups Ollie Ashworth, Jonny Law, Joe Browning, Leo Gilliland, and Freddie Steward.
Watch The Premiership 7s LIVE on FloRugby Friday and Saturday, Sept. 13-14
Former academy scrumhalf Will Findlay and second-year academy members Henry Lavin and Taylor Gough will be participating as well, hoping they can impress the upper management enough to score a spot on the top Leicester side this season.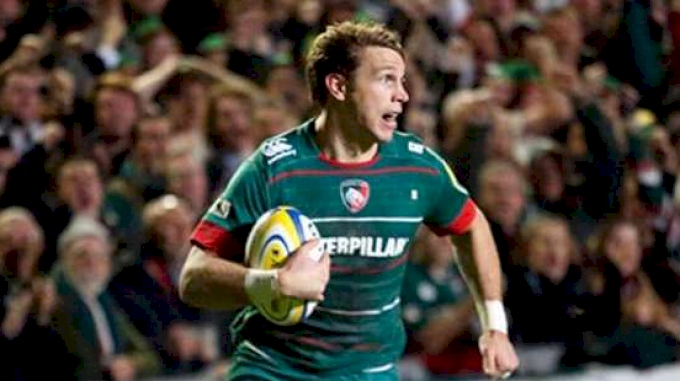 Matt Smith, a player just one year ago, will be coaching Leicester over the weekend.
"We've not had any pre-season games so it's a first run-out of the year," Smith said in a club release, adding that this will be a senior Tigers debut for Johnny McPhillips, Joe Browning, and Ollie Ashworth. "[It's] a chance for all of the squad to make the most of a new opportunity."
This is a young team, added Smith, but he has faith.
"None of these guys would be in the development squad if we didn't think they were capable of taking the step up," Smith said. "They're all aspiring to play first-team rugby for Tigers so this is a chance for them to benchmark themselves against other good players from the other clubs, whether those teams pick more experienced players or youngsters."
The two-day tournament has served as a jumping-off point for a number of huge international stars. It's a given that this year's competition will feature another few gamebreakers of the future.
Toby Smith, Levi Roper, and Will Aflleck will be guest playing for the Tigers. They will want to put in the same kind of guest performance we saw a year ago from Ratu Naulago, who was promptly signed to a large professional contract following his big tournament for Saracens.
Leicester Tigers 2019 Premiership 7s squad:
1 Henri Lavin
2 Taylor Gough
3 Ollie Ashworth
4 Jonny Law
5 Will Findlay
6 Joe Browning
7 Leo Gilliland
8 Freddie Steward
9 Johnny McPhillips (c)
10 Toby Smith
11 Will Affleck
12 Levi Roper