With the 2019 edition of the Premiership 7s set to kick off this Friday at Northampton's Franklin's Gardens, only days remain before we catch a first glimpse at the next stars of professional rugby.
Each year, young and aspiring players compete at the weekend-long tournament looking to showcase their talents in front of the big Premiership bosses, hoping to land a spot on the first team.
Watch the 2019 Premiership 7s LIVE and On-Demand September 13-14
Right here on FloRugby
The competition has served as a platform for many of today's test rugby stars, and will surely do the same for tomorrow's.
More than 40 players who have competed have gone to play international rugby. Ahead of the 10th annual Premiership 7s, we decided to rank our top 20 players to have played in the tournament:
20 - Will Hooley
Is this a homer pick? Well, maybe, but for what he's helping to do for American rugby, we've got to show some love for our Eagles fullback.
Set to play for the United States in his first-ever Rugby World Cup, Will Hooley represented the Northampton Saints at the Premiership 7s back in 2012.
The versatile back can play both flyhalf and fullback and has proven he has the clutch gene. Check out this monster kick he made to beat Samoa one year ago: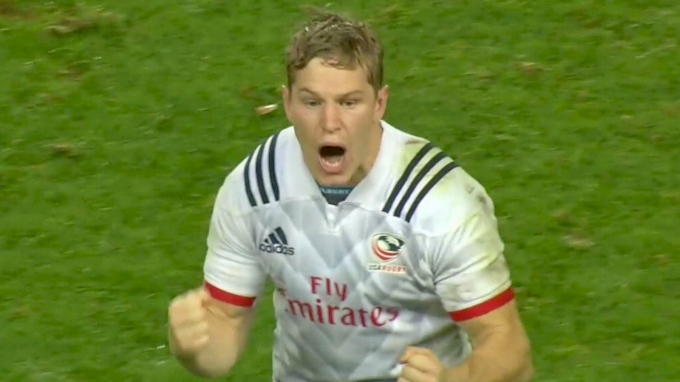 Seven years after his introduction to the Prem 7s, Hooley and his USA teammates will look to make waves in Japan this year at the Rugby World Cup.
19 - Freddie Burns
Making the first of two Prem 7s appearances for Gloucester in 2012, Freddie Burns has established himself as one of the top flyhalves in English Rugby for the better part of a decade now.
The 29-year-old playmaker has represented England five times, scoring 57 points in the process. Burns has played for Gloucester, Leicester, and Bath in his professional career, amassing more than 2,000 points in the process.
18 - Ali Price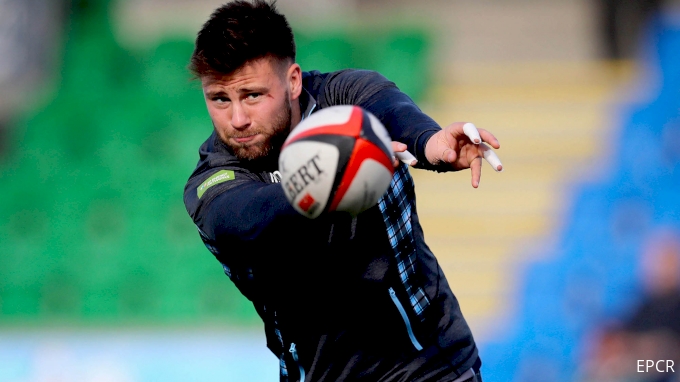 The Scotland international halfback debuted in the Premiership 7s for Saracens in 2012 and has since gone on to win 18 caps for his country. Born in England, Price qualifies to play for Scotland through his Scottish mother and will represent the Scots at this year's Rugby World Cup.
He has become the first-choice halfback for the Glasgow Warriors and led them all the way to the Guinness Pro14 final in 2019.
17 - Marland Yarde
The former Whitgift graduate played for the London Irish in the 2012 Premiership 7s comp and has subsequently gone on to represent England 13 times in his career. The powerful, lightning-quick winger has notched eight test-match tries, two against the All Blacks, as well as another 48 in the English Premiership.
Marland Yarde's 45th minute try for England.#AUSvENG #carrythemhomehttps://t.co/g4xs0TZHMr pic.twitter.com/RmXIuQQIPH

— England Rugby (@EnglandRugby) June 11, 2016
At just 20 years old when he made his debut in the Prem 7s, Yarde clearly had that extra gear already. He'll continue to be a live-wire in the Premiership, now playing for the Sale Sharks following stints with the London Irish and the Harlequins.
16 - Duncan Taylor
Selected for this year's World Cup campaign for Scotland, Duncan Taylor played for the Saracens in the 2012 tournament. It was one of the big center's first chances to impress his new club, and seven years later he's just pulled in his 100th cap for the club.
Taylor has developed as one of the more reliable centers in British rugby, and his steady play has earned him his spot in the Scotland squad ahead of talented players like Huw Jones.
15 - Mark Wilson
Big back-rower Mark Wilson appeared twice in the Prem 7s for Newcastle, beginning in 2011. Since then, he's been a rock in the Newcastle lineup for the past eight years, racking up 224 caps and 29 tries for his side.
His efforts have earned the 29-year-old a place in Eddie Jones' 2019 Rugby World Cup squad, and many expect him to feature throughout the course of the tournament. Following the trip to Japan, Wilson will be joining the Sale Sharks in the English Premiership.
14 - Josh Adams
The newest star in the Wales backline took the road-less-traveled en route to international stardom. Having failed to make any of the regional sides in Wales as a youngster, it looked like Adams' professional career could be over before it started. However, English Premiership side Worcester was willing to take a chance on the big, fleet-footed winger.
He made his debut for them in the 2015 Premiership 7s and has since been a revelation. In 59 games for Worcester, Adams has notched 34 tries and was a finalist for Player of the Tournament in this year's Six Nations. His story is a reminder that it's always wise to keep your options open and take opportunities when they're presented. Expect to see Josh Adams feature heavily in Wales' World Cup run this Autumn.
Who will be this year's Josh Adams at the Premiership 7s?
13 - Tom Curry

Still at the ripe age of 21 years old, Tom Curry is quickly becoming one of the best openside flankers in the world. Curry featured for the Sale Sharks in the 2016 Premiership 7s, and has since become arguably the club's best player. He will be one of the key players for England at this year's World Cup, and don't be surprised if we see him play in at least two more after this.
For good measure, he has a twin brother Ben who also plays for Sale, and the two could be a devastating duo throughout the next decade should they continue their rise to stardom.
12 - Ross Moriarty
The Welsh back-rower has been a staple in Warren Gatland's side for a few years now, and he'll be one of the key pieces to Wales' success if they are to go far at this year's World Cup.
Before his move over to the Newport Dragons last season, Moriarty had also been a key ingredient to the Gloucester side ever since he played for them in the 2012 Premiership 7s. He played 83 times for the West Country club, and earned himself a national team callup onto Wales in 2015.
11 - Sam Underhill
Similar to Josh Adams, Underhill is another guy who was initially overlooked by teams in his home country. Despite suiting up for Gloucester in the 2014 Premiership 7s, Underhill never quite caught on during his time there. As a result, he took his talents westward to Wales, where he joined the Ospreys.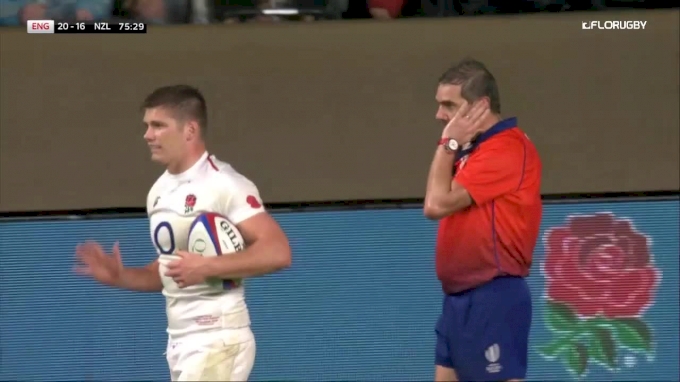 There he became a breakout star, and after two seasons abroad, the big tackling machine was snapped up by Bath. Underhill is now a bonafide star in the English Premiership and will be one of the first names on the Eddie Jones' team sheet at this year's World Cup.
10 - Blaine Scully
Is this another homer pick? Perhaps, but Blaine Scully has been a big name in professional rugby in both England and Wales. Is 10 a bit high? Maybe, but, like Will Hooley, his impact on American rugby has been huge.
The other American to make our list, Blaine Scully has been a staple in both the USA Eagles and the Cardiff Blues setups for years now. The University of California product has recorded 50 caps for his country and another 52 for the Blues.
However, it was England where he got his first taste of professional rugby, and he accredits the Premiership 7s for giving him that opportunity.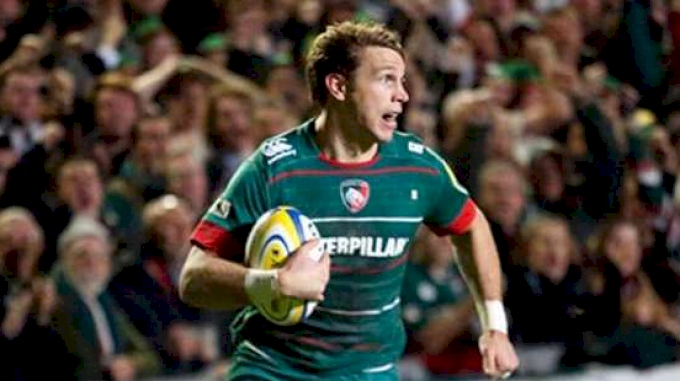 Scully was offered a short two-week trial with the Leicester Tigers and, having impressed the coaching staff at the Premiership 7s, he landed himself a full contract with the first team. He made 35 appearances for Leicester before taking his talents to Cardiff. Now Scully will captain the United States at this year's World Cup in Japan.
Watch the 2019 Premiership 7s LIVE and On-Demand September 13-14
Right here on FloRugby
9 - Hamish Watson
Potentially the most underrated forward in the U.K., Hamish Watson has been a consistent standout for both Scotland and Edinburgh over the years. Coming up through the Leicester Tigers academy, Watson participated for the club at the inaugural Prem 7s in 2010.
One year later he moved to join Scottish side Edinburgh, and he has appeared for them 92 times. That's earned him 23 call-ups to the Scotland national team, and if not for a series of injuries would have many more. The good news for Scottish fans is that Watson is healthy ahead of this year's World Cup, and hopefully he'll finally plant himself on everyone's radar.
8 - Jack Nowell
One of the most electric and powerful runners in English rugby, Jack Nowell is a household name in the rugby universe. He made his first of three Prem 7s appearances for Exeter back in 2011 and has since gone on to play 103 times for the Chiefs, winning the Premiership title in 2017.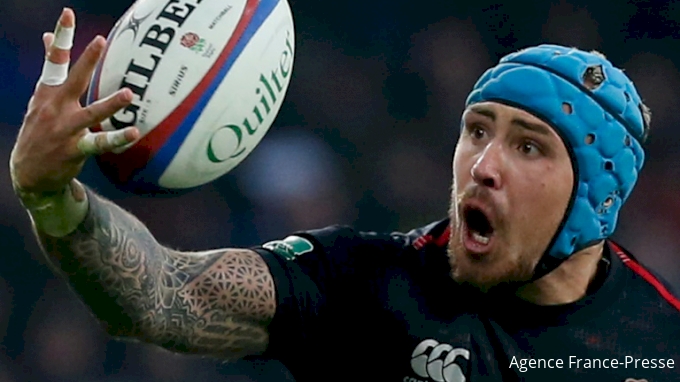 His performances for Exeter over the years have earned him 31 caps for England, as well as two caps for the British and Irish Lions against the New Zealand All Blacks in 2017. Nowell is fighting to return from injury for this year's World Cup, but Eddie Jones' selection of the winger/fullback suggests he could regain fitness in time for the big tournament.
7 - George Kruis
Certainly not the most 7s-like player to make this list, towering lock George Kruis did, in fact, play in the Premiership 7s for Saracens in 2010, and another two times after that. Nine years later, Kruis has accrued 157 caps for his club and has been called up for England another 35 times.
Kruis also started in the first test match between the British and Irish Lions and the New Zealand All Blacks in 2017. He could be one of the primary contributors for England during this year's World Cup run as well.
6 - Jonny May
If Kruis is far from what we might think of as a 7s player, Jonny May is quite the opposite. The lanky, wiry, freakishly fast winger made his Prem 7s debut for Gloucester in 2012 before going on to record 121 matches for the club. May moved to the Leicester Tigers in 2017 and has recorded 74 tries over his tenure for both teams.
May has also been a mainstay in the England Squad ever since Eddie Jones took over in 2016, and figures to be a starter at this year's Rugby World Cup.
5 - Henry Slade
Maybe the most versatile player in England, Exeter man Henry Slade debuted for his club in the Premiership 7s back in 2011. Now, eight years later the center/flyhalf/fullback has recorded 102 caps and a 2017 Premiership title for his Exeter team.
He'll be one of the men in the England side looking to bring home the World Cup from Japan in October, and his ability to bring a whole variety of skills to the game could be just what England need to break down the toughest of opposition.
4 - Anthony Watson
Another player expected to showcase heavily in Eddie Jones' World Cup plans, Anthony Watson appeared twice in the Prem 7s for the London Irish, starting in 2011. Since then, he's played two seasons with the Irish and another six seasons for Bath. One of the most athletic and skilled players in all of the U.K., Watson has 25 tries to his name in professional rugby, and is a first-rate fullback in any country.
His performances over the years for Bath earned him a starting spot on the British and Irish Lions team in 2017, where he excelled in all three test matches vs the All Blacks. After a long layoff to injury, Watson looks sharp and ready to rock at this year's World Cup.
3 - Elliot Daly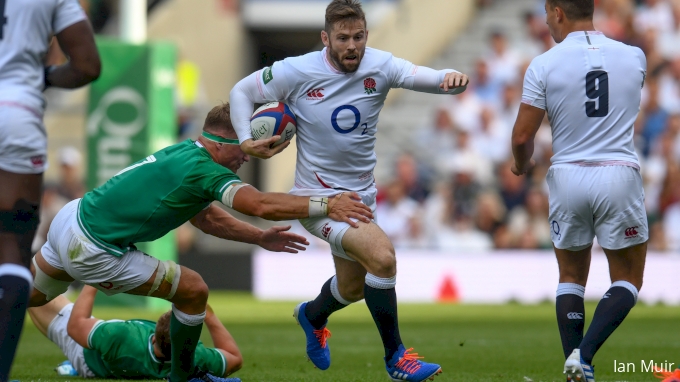 Like Slade, Elliot Daly is another Swiss Army Knife who can do it all. Another Whitgift grad, Daly has been apart of the Wasps setup since he left school. He made his Prem 7s debut more recently in 2015, which is around the time his professional career really took off. He's made 188 appearances for Wasps, playing center, wing, and fullback. Sadly for Wasps fans, he'll be leaving this year to join giants Saracens.
Perhaps Daly's best moments came in 2017 for the British and Irish Lions when he started all three tests against New Zealand and was instrumental to the Lions' efforts to pull out a drawn series. He has also become a key cog in Eddie Jones' England team since 2016 and will be one of the main guys at this year's World Cup.
2 - George Ford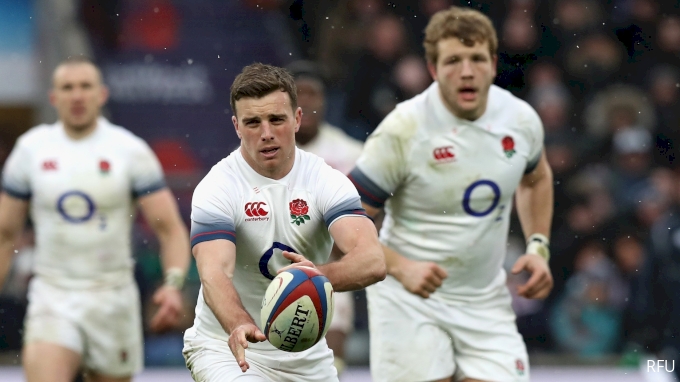 What he lacks in size, George Ford makes up for with intelligence, skill, and leadership. Making his Premiership 7s debut in 2010 for the Leicester Tigers, Ford has seen a lot in his 26 years. Ford played for Leicester for four years before leaving in 2013 to join Bath, where he played until 2017. Now he is back at Leicester, and in the meantime has also racked up 59 caps for England.
Heading into this year's World Cup, it appears Ford will take the reins as the flyhalf as Eddie Jones looks set to employ both Ford and Owen Farrell at on the field at the same time.
1 - Owen Farrell
Speaking of Owen Farrell, he takes the #1 spot on our list of best players to play in the Premiership 7s. Farrell played for Saracens in the original 2010 tournament and has since become one of the very best players in the world. While his kicking, passing, and tackling are all among the very best in the world, it's Owen's leadership that truly sets him apart from most players.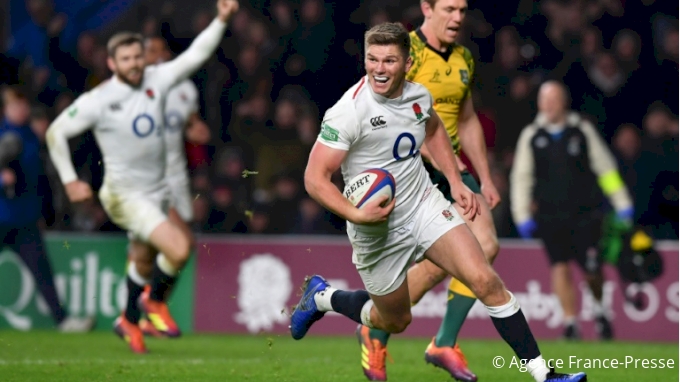 Farrell has about as decorated a career as anyone has ever had, and he is still just 27 years old. With a Six Nations Grand Slam, three Heineken Cup titles, and five English Premiership titles there is little that Farrell hasn't won. He was also one of the key reasons for the British and Irish Lions' success in New Zealand, starting all three tests vs the All Blacks and kicking numerous clutch kicks.
The one trophy that's seemed to elude Farrell is the World Cup, but he'll have the opportunity to captain England to glory this autumn.