Well, nothing special, just 18 live rugby games of massive import on FloRugby.
Who can see them? Well the USA D1A Round of 16 games—all eight of them—can be seen by subscribers all over the world.
The French Pro D2 and French Top 14 are available to US subscribers, while the Guinness PRO14 can be seen by subscribers in Latin America, Spain, Portugal, France, Middle East, and North Africa.
Here's the rundown.
Top College Games
It's playoff time, and this is the top college division in the USA.
And we've worked hard with the teams to stagger the kickoffs so you can watch them all day long.
Penn State at Life KO Noon ET
A rematch of a game from just a couple of weeks ago, this is the Rugby East runner-up against the defending D1A champion Life Running Eagles. Life gets the home game by winning the Mid-South Conference.
Arkansas State at Army KO Noon ET
Army won the Rugby East Conference and so hosts at the Anderson Rugby Complex at West Point. Arkansas State is a young squad, but a physical and skilled one. This game is a tossup.
Lindenwood at Wisconsin KO 2PM ET
Wisconsin won the Big 10 in the fall and that means the Badgers host Lindenwood. But Lindenwood made the D1A semis last year and could do so again.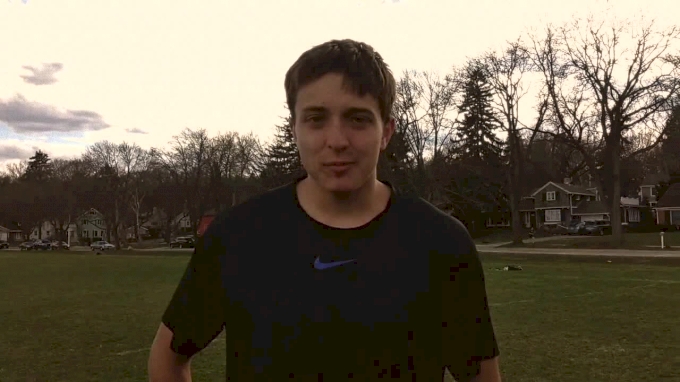 Create a free account to unlock this video!
Get Started
Already a subscriber? Log In
Navy at Oklahoma KO 2PM ET
Navy joined the Mid-South this season and finished second, losing to Life by a single point. Oklahoma won the Red River Conference, which is why the Sooners host in Norman, OK.
UCLA at BYU KO 3PM ET
The Cougars won the Rocky Mountain in the fall, and have played a series of tough buildup games this spring. UCLA battled to a 3rd-place spot in the PAC Rugby Conference, and will be in hostile territory in Provo.
UC Davis at Cal KO 3PM ET
PAC Rugby Conference winners the Cal Bears host UC Davis in a rematch of a game the Bears won comfortably earlier in the season.
Grand Canyon at Saint Mary's KO 6PM ET
This is a rematch of the California Conference decider, which Saint Mary's won at GCU. This time, Grand Canyon gets to visit Moraga, CA.
CWU at Arizona KO 6PM ET
Central Washington played as an independent, and produced a series of strong results to earn a seed to the playoffs. Arizona finished 2nd in the PAC Rugby Conference, and hosts this game by virtue of being the highest-ranked non-conference-winner in the West.
---
Guinness Pro14
Only two more weeks remain in the regular season of the Guinness PRO14, and we still don't know what the playoff matchups will be.
(Este noticias en Español acqui)
Watch the Guinness PRO14 LIVE on FloRugby in Latin America, Spain, Portugal, France, Middle East, and North Africa—Use the IOS App, your browser, or TV App.
April 12
Bennetton needs a win against Munster to help their playoff chances. They're coming off a draw against the reigning champ Leinster, so they'll be confident heading into the teeth of another strong Irish side.
Ospreys need a lot of help to get into the playoffs, especially from Munster. But they have to take care of a rebuilding Southern Kings squad.
Edinburgh need this win. They wanted the Munster win at home, but if they can deliver a win over Ulster they'll keep the Murrayfield faithful happy.
Th Scarlets are mathematical underdogs to make the playoffs, but Zebre is a bottom of the table team. Can the Scarlets seal the deal or are the Welsh feeling the Six Nations hangover.
April 13
This is the most intriguing matchup on the weekend. Connacht and Cardiff each control their own playoff destiny. It doesn't look like both will make it in.
Bottom of the table clash here. Two teams with young squads trying to develop in a relentless Pro14 season.
If Leinster take their foot off the pedal like they did against Bennetton last weekend they will lose Glasgow. The Warriors will have an extra boost having just resigned head coach Dave Rennie.
---
French Leagues
Angouleme vs Bayonne Pro D2 KO April 12 9AM ET
Start your Friday morning off right as the Pro D2 moves to Round 28 with Angouleme taking on Bayonne. Bayonne is just two standings points out of 2nd, and a bye to the semis, so this is a must-win for that reason. They bring the league's best defense to the clash. Angouleme is not out of it, and a bonus-point win put them within reach of the playoffs.
Bordeaux-Begles vs Castres Top 14 KO April 13 8:45AM ET
Bounce out of bed Saturday morning to see USA star Greg Peterson and a surging Bordeaux team tussle with defending Top 14 champs Castres. Right now, Castres is 5th and Bordeaux 6th (top six make the playoffs). So no one can afford to falter.
Toulouse vs Clermont Top 14 KO April 14 10:50AM ET
Sunday brings two teams fans should be familiar with. USA prop David Ainu'u is part of a Toulouse club that were shocked last week, and want to bounce back. Toulouse still leads the league, and Clermont is #2, so this could be a Top 14 Final preview.