One of the toughest jobs in the buildup to the Boys HS Rugby National Championships is deciding how the teams, once invited, will be seeded; Northern California isn't making it any easier.
Just about every game in Northern California Varsity Premier 1 competition has been close, and this week was no exception.
Watch The Boys HS Rugby Nationals LIVE on FloRugby May 16-18
Coming off a weekend where they beat previous #1 HS Club Lamorinda, the Granite Bay Grizzlies were held to a 7-7 tie by SFGG Saturday.
"It is hard to win three weeks in a row in our league," said Granite Bay head coach Jason Divine, referring to his team's defeat of Danville two weeks ago. "One thing's for sure: SFGG came out and knocked the crap out of us. We were beat up and it was a super physical game and just not our day."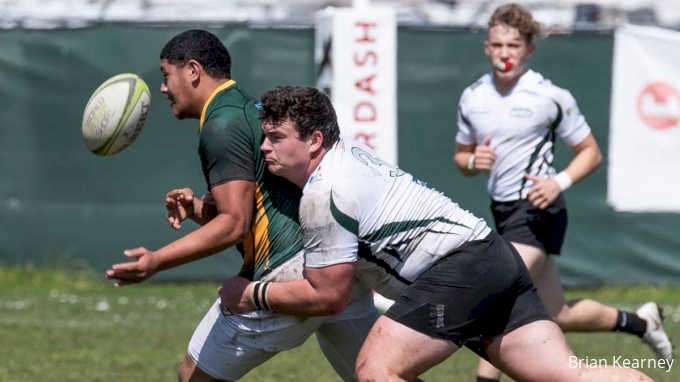 SFGG was quick to the breakdown and held on through a series of goal line stands that kept the score low. Both teams had the opportunity to win.
"Anyone can beat anyone in any week," said SFGG coach Tony Wells. "It was just great defense on both sides."
SFGG was awarded a penalty 25 meters out with two minutes to go, but eager to get a try that would put the game away, tapped quickly rather than opt for a shot at goal. Those decisions will come with time. SFGG is young, with a forward pack that featured just one senior.
Meanwhile, Jesuit beat Danville 24-22 on the same day. Danville, the 2018 HS Club national champion, is currently winless in Varsity Premier 1-league play (they've won other games), losing three games by a total of 12 points, and none by more than a try.
"Very tough, physical game," said Jesuit head coach John Shorey said of a matchup that saw the teams deadlocked 10-10 at halftime. "The win-loss record in Northern California this year is not representative of a bad team."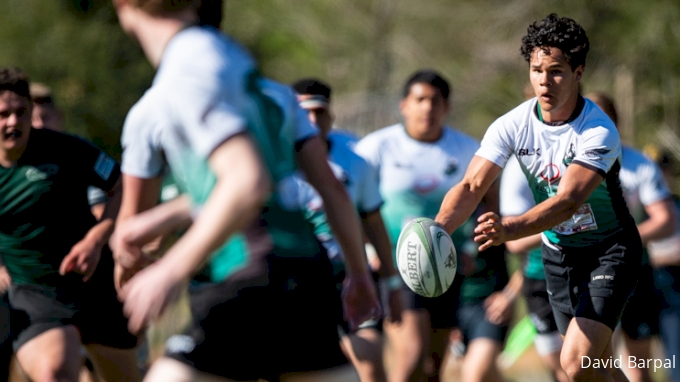 The Premier 2 is similarly close, and this weekend Marin lost 47-36 to Lamorinda, showing that there's maybe not a huge gap from one level to the other.
Of the five teams in NorCal's Premier 1 league, four—Jesuit, Granite Bay, Lamorinda, and Danville—will go to Salt Lake City for the Boys HS Nationals. It's hard to think of any of those teams as anything but a national title contender.
| | | | | | | | | | |
| --- | --- | --- | --- | --- | --- | --- | --- | --- | --- |
| NorCal Premier 1 | W | L | T | PF | PA | PD | BT | BL | Pts |
| Granite Bay | 2 | 0 | 0 | 56 | 36 | 9 | 6 | 2 | 10 |
| Lamorinda | 2 | 1 | 0 | 77 | 70 | 13 | 12 | 2 | 10 |
| Danville | 0 | 2 | 0 | 60 | 70 | 10 | 11 | 4 | 4 |
| Jesuit | 0 | 0 | 0 | 0 | 0 | 0 | 0 | 0 | 0 |
| SFGG | 0 | 1 | 0 | 19 | 36 | 3 | 6 | 0 | 0 |