Bowling Green State University's 2018 Fall D1AA championship run capped off a special season for the Falcons.
Watch the D1AA Fall Final Again On-Demand
It was the 50th anniversary of Bowling Green rugby, and as a result many alumni, some of whom might not have been following the team super closely in other years, were right there for this one.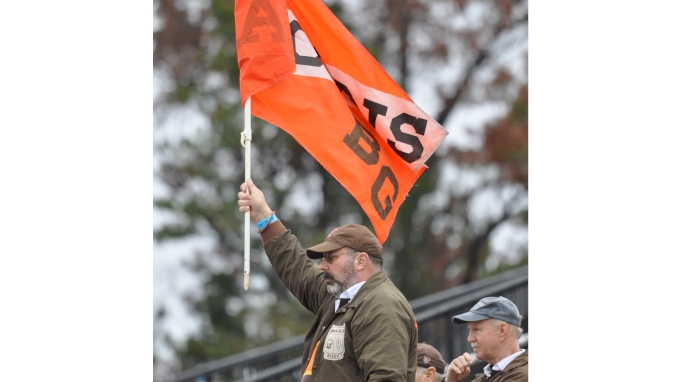 The clinical nature of the victory was something for the coaches and players to savor. Bowling Green's hard work and discipline on defense won the final, but it was an overall team ethos that saw them take down #5-ranked Kentucky, #1-ranked Mary Washington and then #1 St. Joseph's in the playoffs.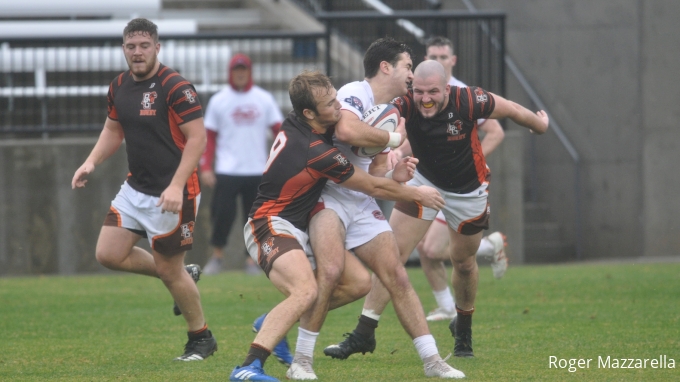 The victory, led by a superb game from flanker Ryan Steinmetz (above, the one without much hair), also energized the town of Bowling Green, Ohio. Upon arriving back home, team director of rugby Roger Mazzarella was in a radio studio giving an interview.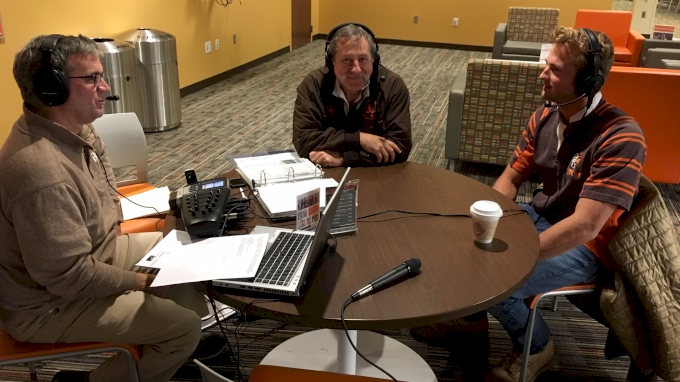 The next day, head coach Tony Mazzarella was recognized by the city, where he met council members and Mayor Dick Edwards to received a presentation from the city.
And the victory was noticed on campus. It's a continual battle for non-varsity rugby programs to receive recognition from their schools, but this time the university president, Rodney Rogers, invited the team to his home. The school hastily trotted out an electronic sign to tout the victory.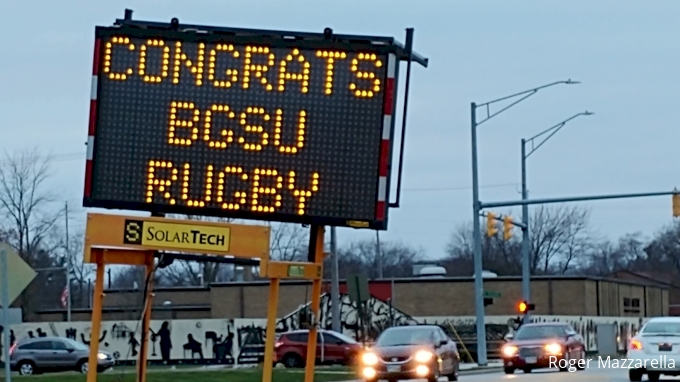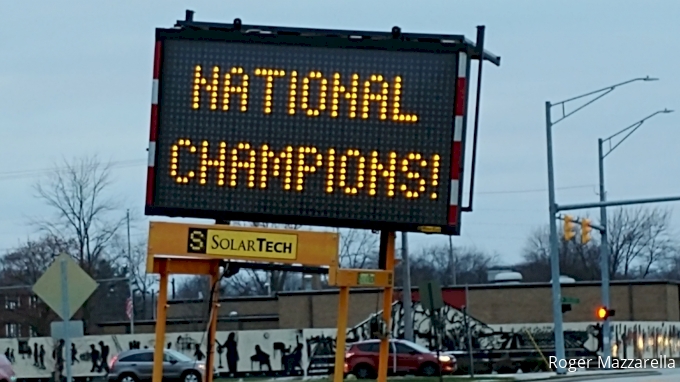 This school support was evident even before BGSU won, as the university provided an official school bus for the team, a resource normally reserved for varsity teams, for the entire championship weekend. And as it turned out, members of the Alumni Foundation Board were present at the final, and that may signal some further support for the team going forward.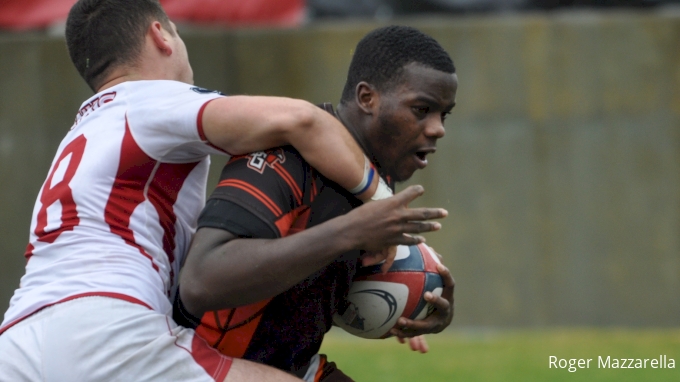 BGSU Rugby may be 50 years old, but this may only be the beginning.