Bowling Green is the fall 2018 Men's D1AA champion, after putting together a sterling defensive effort to defeat St. Joseph's 26-7 Sunday in Matthews, NC.
Watch Bowling Green vs St. Joseph's On-Demand
The Falcons stifled St. Joe's all day long and defensively did not give up any points - the Hawks only scoring came off an interception by Noah Niumataiwalu.
The game itself began with St. Joe's on the attack for a prolonged period. But the Bowling Green defensive line stayed on-task, and with flanker Ryan Steinmetz blitzing right at flyhalf Niumataiwalu, the Hawks had trouble making much ground.
#7 Ryan Steinmetz had a intercept try and crucial charge down in the D1AA Final. How did @BGSUMensRugby keep their cool in a contentious match? pic.twitter.com/FW7cIzAtkW

— FloRugby (@FloRugby) December 2, 2018
Still, they got a kickable penalty, which Niumataiwalu missed, and after that Bowling Green slowly started to get its offense going.
Bowling Green sliced through to the tryline thanks to flyhalf Adam Kubicki linking with center Robert Kiskin, and then scrumhalf Chris Labadie taking it on. Camped out on the try line, the Falcons forwards did the rest, with lock Sam Ciancutti picking up and diving over. Labadie converted for a 7-0 lead slightly against the run of play.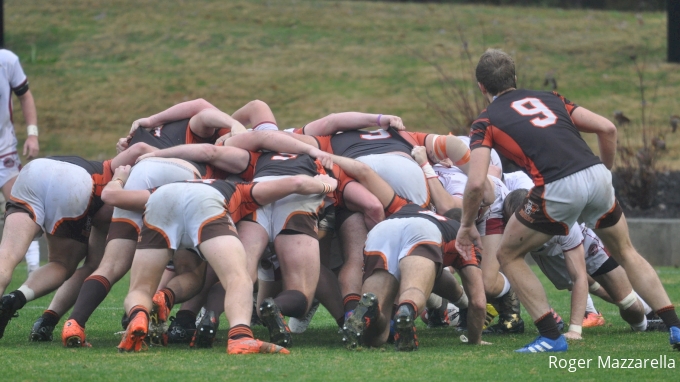 St. Joe's continued to retain possession and probe the BGSU defense. But the Hawks' passing was a bit slow and the backs were often static when they got the ball. Bowling Green was happy to bottle them up, and then Steinmetz intercepted a pass and was in under the posts. Labadie converted and it was 14-0.
St. Joe's worked their way down into Bowling Green territory before halftime, but couldn't punch it in.
Midway through the second half, Niumataiwalu intercepted a pass and was in under the posts. Jonathan Ahern converted and that put the Hawks within a score. However, Bowling Green answered right back. The Falcons kicked off and put the pressure on once more. Steinmetz blocked a kick. Levi Muter almost got to the line, and then, after a long series of forward crashes, hooker Phil Bryant wriggled his way over for a 19-7 lead.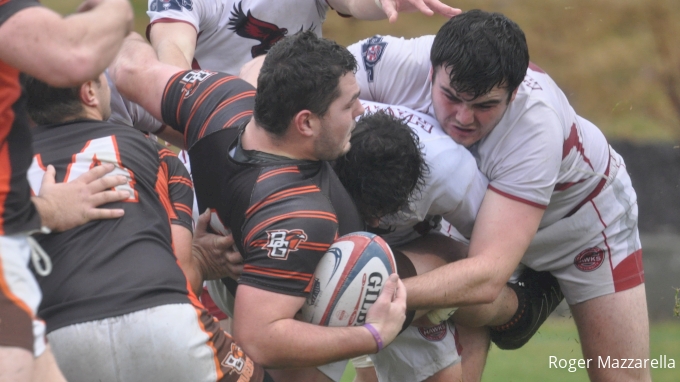 Discipline became a big part of the story. St. Joe's got in trouble for an off-the-ball incident, and later Niumataiwalu was red-carded for his retaliation to a challenge he didn't care for.
That essentially ended the game as a competitive contest. Bowling Green ran with more purpose and more directly, and kept their defensive wall solid throughout the game. Loose forward Zachary Miller stretched over to finish things up.
Overall, the team defense from Bowling Green was what made the difference, but on an individual level, BGSU got a huge game from Steinmetz, who was the team's key blitzed all day, made key runs and smart decisions in helping his teammates with the ball, as well as scoring a try.
These Bowling Green guys know how to celebrate a D1AA National Championship 🏆 @BGSUMensRugby pic.twitter.com/pQTfr432ia

— FloRugby (@FloRugby) December 2, 2018
Bowling Green 26
Tries: Ciancutti, Steinmetz, Bryant, Miller
Convs: Labadie 3
St. Joseph's 7
Tries: Niumataiwalu
Convs: Ahern