Life West Comes Back To Defeat Belmont Shore
Life West Comes Back To Defeat Belmont Shore
Pacific Rugby Premiership latest as Life West defeated Belmont Shore.
Mar 18, 2018
by Alex Goff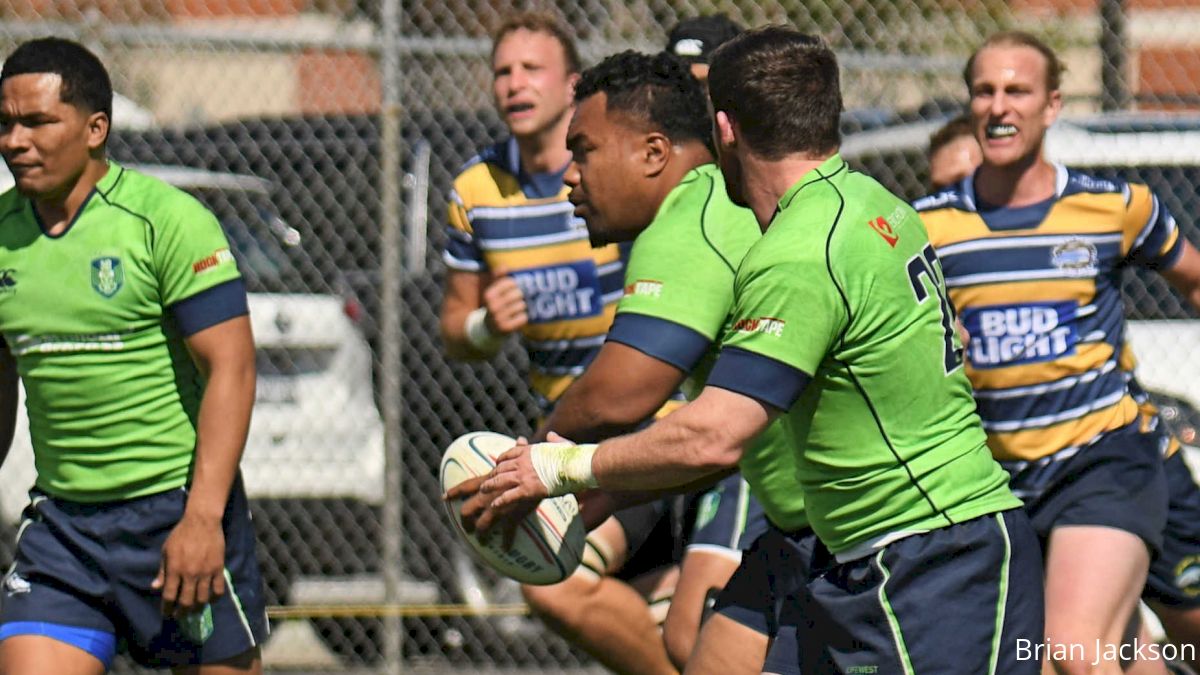 Life West came back from a 17-0 deficit to defeat Belmont Shore 19-17 in Round 5 of the Pacific Rugby Premiership, moving both teams into a virtual tie at 3-2.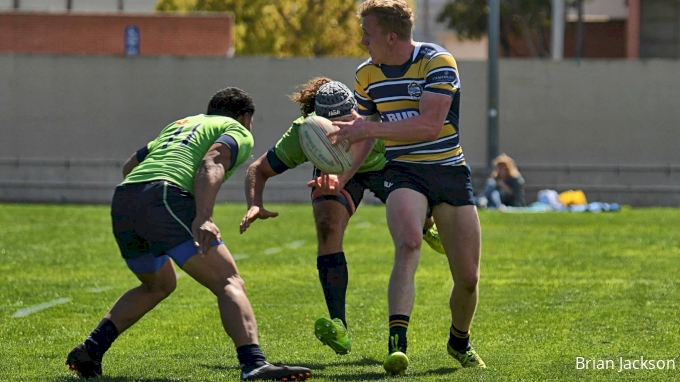 Belmont Shore lock Sam Lilley powered over early for a 7-0 lead, with Kameron Moeller's conversion, and ten minutes later scrumhalf Jonathan Gray was over to make it 12-0 for the Long Beach club.
Just after the restart, No. 8 Keni Nasoqeqe scored and it seemed the rout was on - Belmont Shore led 17-0 after 22 minutes. All three of Belmont Shore's tries were set up by the running of fullback Viliami Longi.
But that was it for Shore. Life West No. 8 Siupeli Sakalia's try (with center Guillaume Cazenave's conversion) made it a ten-point game at 17-7, and in the second half, Cazenave's try made it a one-score game at 17-12.
With 15 minutes left, scrumhalf Devereux Ferris scored to tie the game, and Cazenave put Life West ahead for the first time. Belmont Shore threatened for the final five minutes, but the Gladiators held on 19-17.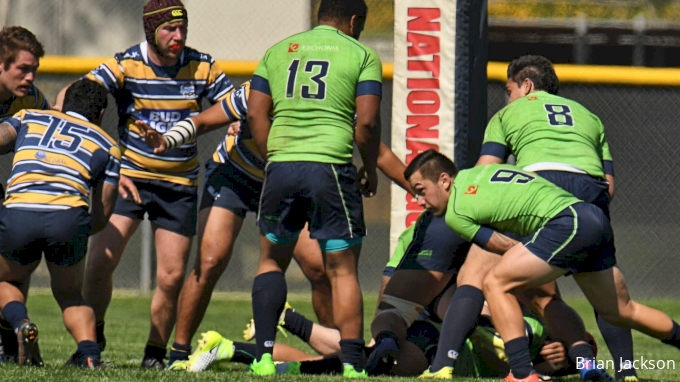 Life West got a big performance from center Jojo Vuatalevu in the midfield, as he tested the Belmont Shore repeatedly. Ferris was named the player of the game, showcasing his skill in that final try, but also organizing the attack and working the pack all game.
"He was superb," said Life West head coach Adriaan Ferris. "His distribution and energy on attack and defense were key to our on-field organization. I was proud of the effort of the guys to dig deep and come back. The boys held their nerve."
Life West 19
Tries: Sakalia, Cazenave, Ferris
Convs: Cazenave 2

Belmont Shore 17
Tries: Lilley, Gray, Nasoqeqe
Convs: Moeller