Olympic Club Notches First PRP Victory
Olympic Club Notches First PRP Victory
The Olympic Club defeated Santa Monica to improve to 1-2 in the PRP and keep the Dolphins winless.
Feb 25, 2018
by Alex Goff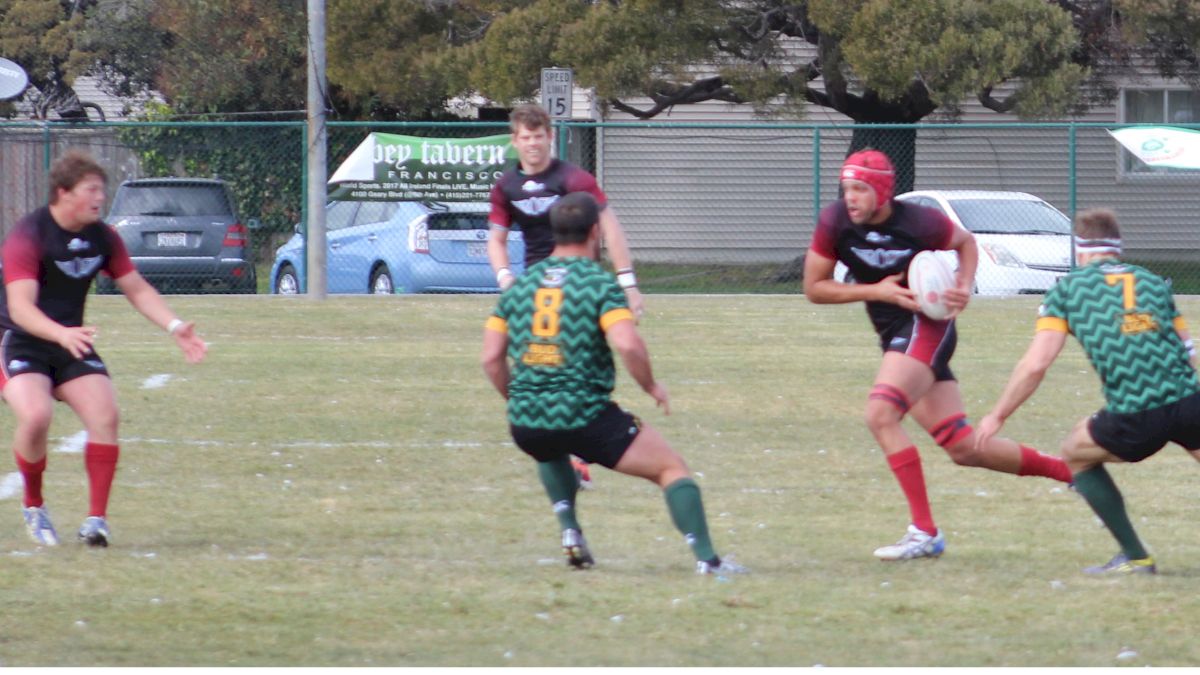 The Olympic Club logged its first victory of the Pacific Rugby Premiership season, edging Santa Monica 17-7 on Saturday in San Francisco.
O-Club scored in the first two minutes when Josh Tucker, who has played wing and center and got some time at scrumhalf in this game, zipped over for a try that staked the team to a 5-0 lead.
Watch the PRP Midseason Clash (March 31) LIVE on FloRugby
That advantage would last until the end of the first half, when Santa Monica captain and flyhalf Shawn Lee's try and conversion put the Dolphins ahead 7-5. After another scoreless 20 minutes, Olympic Club started to make a move behind a couple tactical subs and other moves. Lock Mark Bowers has emerged as a destructive force in the pack, and he bashed over for a try that, with Keegan Engelbrecht's conversion, gave O-Club a 12-7 lead. Then, with about five minutes to go, No. 8 Drew Gaffney went over to ice the game.
"I've been saying all along that our team is pretty good," Olympic Club head coach Ray Lehner said. "We have a consistent 45 guys at training. We had a good week of practice, and I think the guys felt the pressure mounting to get a win. Last week Belmont Shore scored five tries in a bad 20-minute period for us, but after that the guys came back in the second half, got a bonus point and some self belief."
Lehner said the Olympic Club's power in the scrum hadn't been utilized to its fullest potential, but the team did a better job of that this week.
"We focused on getting our big guys to start hitting rucks and getting to the breakdowns quickly so that we are able to use ball that isn't fast but isn't really slow either," he added.
Tucker, who has been an outside back for most of his college (Cal) and club career, was a revelation at scrumhalf, while Bowers had a monster game in the pack.
Olympic Club improves to 1-2, and Santa Monica falls to 0-3.
Olympic Club 17
Tries: Tucker, Bowers, Gaffney
Convs: Engelbrecht
Santa Monica 7
Tries: Lee
Convs Lee