OMBAC Comes Back To Beat Life West
OMBAC Comes Back To Beat Life West
Old Mission Beach Athletic Club defeated life West in Pacific Rugby Premiership action.
Feb 18, 2018
by Alex Goff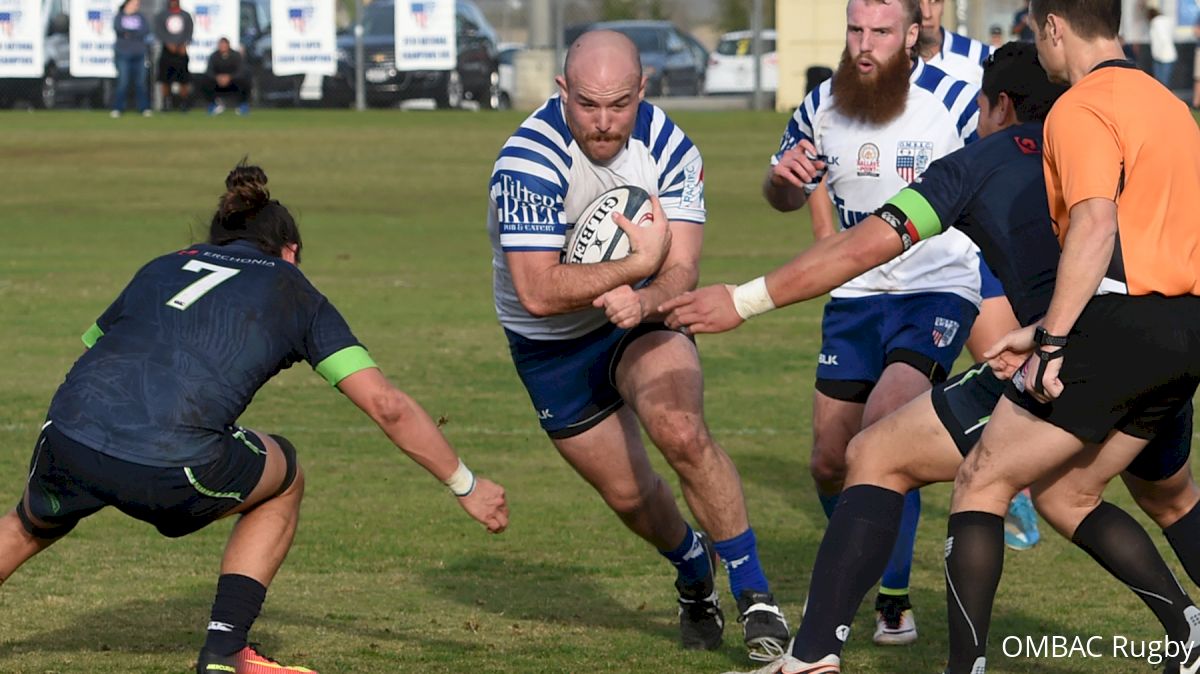 After being shut out in the first half, OMBAC scored three second-half tries to overhaul Life West 24-12 in a battle of 1-0 teams in Pacific Rugby Premiership Round 2.
Playing at the Little Q in San Diego, the host club struggled to get its offense going and suffered a couple of early injuries that shook the club. Life West scored two tries to lead 12-0 and looked in control.
But tries from Tai Tuisamoa and Charlie Purdon, both converted by Michael Dillon, put OMBAC ahead early in the second half.
"We were leading after a very strong first half," said Life West head coach Adriaan Ferris. "But we allowed two soft tries right after halftime. So for us we need to have better concentration and awareness of what is required, and we have to have better discipline to stick to what was working for us."
Dillon slotted a penalty goal to make it 17-12 for OMBAC, and it remained that close for almost the entire second half. With time winding down and Life West in OMBAC territory, OMBAC wing Tim Stanfill broke through and raced the length of the field to seal the game. Dillon hit the conversion to make it 24-12.
Purdon was very good on the day and Jackson Larkin was named player of the game, as OMBAC improves to 2-0, while Life West drops to 1-1.