SFGG Pulls Away Late Over Santa Monica In PRP
SFGG Pulls Away Late Over Santa Monica In PRP
San Francisco Golden Gate defeated Santa Monica in the Pacific Rugby Premiership.
Feb 18, 2018
by Alex Goff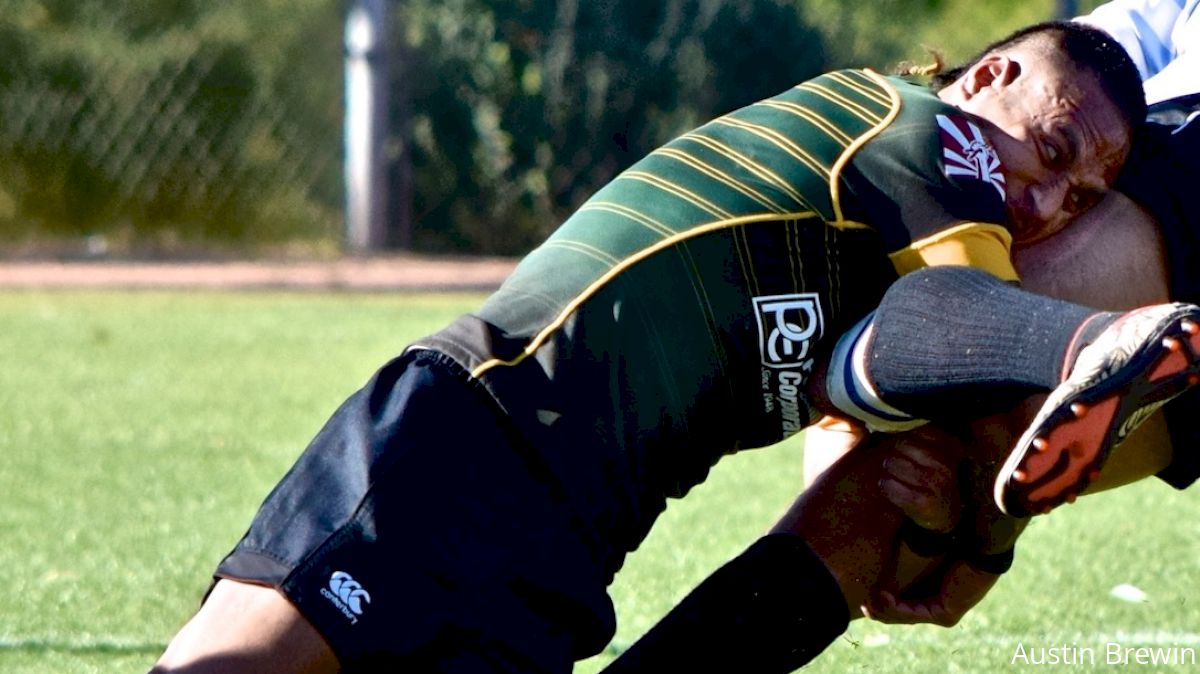 San Francisco Golden Gate and Santa Monica played to a 0-0 standstill at halftime of Saturday's Pacific Rugby Premiership Round 2 game in Playa Del Rey, CA, but SFGG got the last laugh 21-5.
"It was a tough match," said SFGG head coach Neil Foote. "We really struggled to get any conitnuity going for the entire first half."
Foote put that squarely on the shoulders of a series of handling errors, and the inability to fire consistently on the lineout. The handling errors, he said, we down to decision-making pre- and post-contact.
"We knew that Santa Monica were goin to be a hard-working, honest side who would never give up, and that's exactly how they were," said Foote. "They have a great lineout and some good leadership throughout the team."
Both teams were hit with yellow cards in the first half, and spent time trying to survive those ten-minute shorthanded periods. That may also have contributed to the scoreless opening period. As it was, it wasn't until the the 50th minute that anyone scored. Flanker Langilangi Haupeakui put Golden Gate up 5-0, and Colby Stevens' conversion made it 7-0.
Elusive Santa Monica wing Allen Corruth touched down to bring Santa Monica closer at 7-5, and it remained that way until the final ten minutes. Lock Sem Peri's second try in as many PRP games made it 14-5. It wasn't a typical lock's try and it turned the momentum of the game. SFGG was defending its line when Peri, a thin, rangy second row with pace, intercepted a pass and galloped 90 meters to score.
That was a crucial play for both sides, but SFGG could really only breathe easier after Haupeakui went over for his second with three minutes to go.
"We got a standout performance from Langilangi," said Foote. "He is in great shape physically and was so powerful in contact. Overall, this was definitely a case of winning ugly, but I think moving forward it will make us a better group."
SFGG (1-1) failed to get a bonus point for four tries, and that could hurt the club later on. Santa Monica drops to 0-2.
SFGG 21
Tries: Haupeakui 2, Peri
Convs: Stevens 3

Santa Monica 5
Tries: Corruth