Nasoqeqe Triple Leads Belmont Shore Over Olympic Club
Nasoqeqe Triple Leads Belmont Shore Over Olympic Club
In Pacific Rugby Premiership Round 2 action, Belmont Shore surged past Olympic Club thanks to three tries from Keni Nasoqeqe.
Feb 18, 2018
by Alex Goff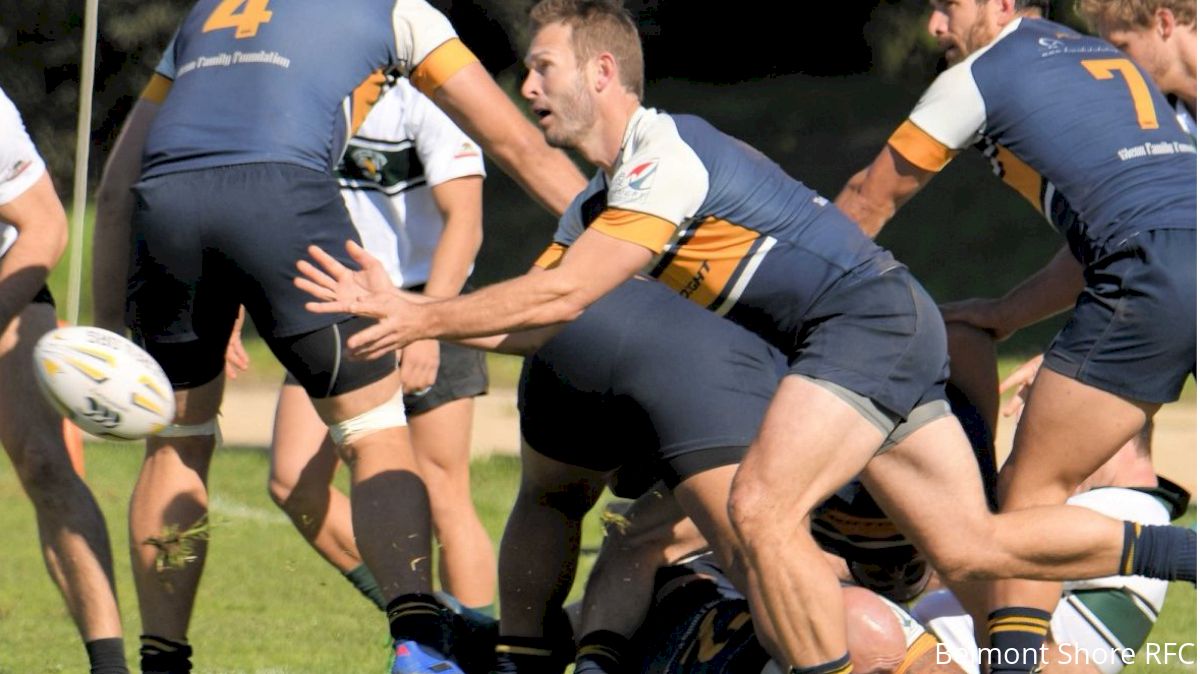 Belmont Shore moved to 2-0 in the Pacific Rugby Premiership with a 54-25 victory over The Olympic Club Saturday in Long Beach, CA.
The two teams were very evenly matched for the first 20 minutes or so, But four tries in the final 13 minutes of the first half put the game squarely in Belmont Shore's pocket, producing a 39-10 halftime lead.
Shore extended that to 54-10 before Olympic Club was able to get back on the scoreboard. Belmont Shore No. 8 Keni Nasoqeqe was the Man of the Match, as he unleashed, once more, his explosive acceleration, scoring three tries in the first half.
Scrumhalf and captain Jonathan Gray, hooker Scott Finlay, lock Ezekiel Dunn, center Peter Sio, and sub forwards Robert Newcombe and Village Iongi also scored tries for Belmont Shore.
Olympic Club did manage to earn a bonus point for scoring four tries.
Belmont Shore 54
Tries: Nasoqeqe 3, Gray, Finlay, Dunn, Sio, Newcombe, Iongi
Convs: Thomas 3
Pens: Thomas
Olympic Club 25
Tries: Muhn, Wagner, Tucker, Other
Convs: Engelbrecht
Pens: Engelbrecht