Premiership Rugby
2025 British And Irish Lions Tour: Rugby's Historic Partnership Unveiled
2025 British And Irish Lions Tour: Rugby's Historic Partnership Unveiled
Discover the groundbreaking partnership between British & Irish Lions, Premiership Rugby and the URC for the historic 2025 Tour to Australia.
Nov 16, 2023
by Philip Bendon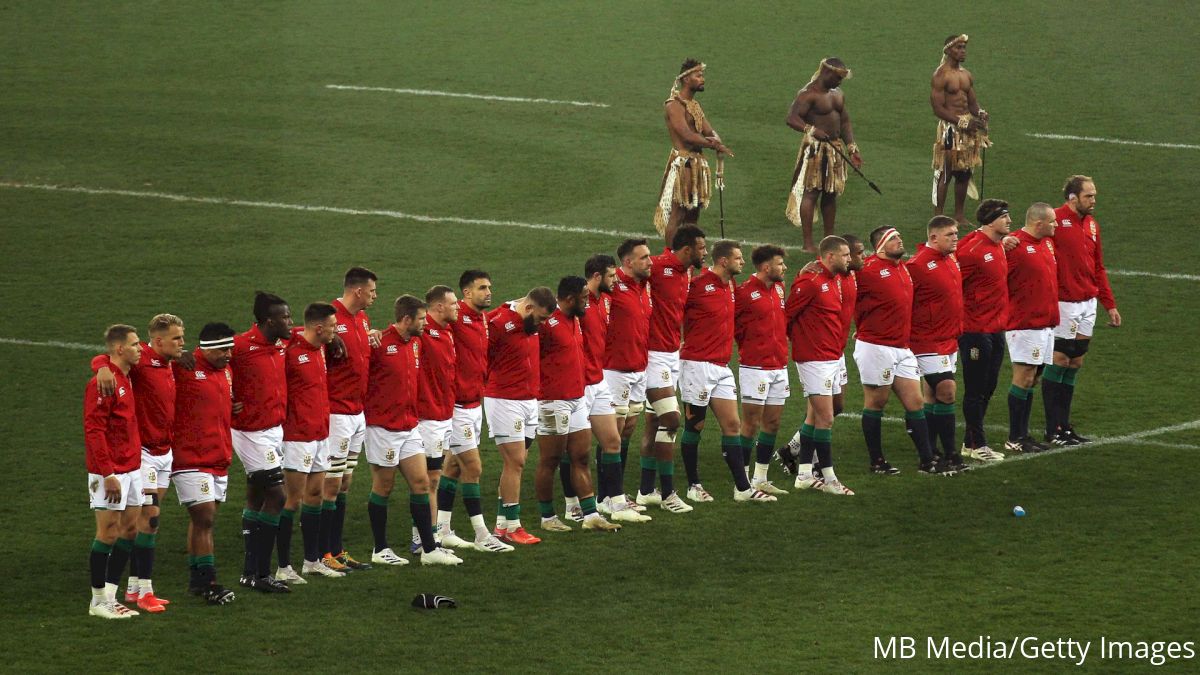 In a groundbreaking move, the British & Irish Lions officially have unveiled a historic partnership with Premiership Rugby and the United Rugby Championship for the highly anticipated 2025 Lions Tour to Australia.
This strategic collaboration is a testament to the collective commitment of various rugby stakeholders to work together for the betterment of the sport.
The partnership, forged after extensive consultations, signifies a joint effort to elevate the overall experience of the Tour.
Ben Calveley, CEO of the British & Irish Lions, expressed gratitude for the support from Premiership Rugby and the United Rugby Championship, highlighting the importance of collaboration with the clubs, seen as custodians of potential Lions players.
"It is crucial that this agreement benefits not just The British & Irish Lions but also Premiership Rugby and United Rugby Championship," Calveley emphasized. "Our ambition is to make 2025 the greatest Lions Tour ever, and we believe the opportunities for collaboration across marketing, promotional, and wider activity will add significant value to all organizations."
Premiership Rugby has agreed to a landmark partnership with @lionsofficial and @URCOfficial!

The partnership will see all parties work collaboratively alongside their clubs to enhance the British & Irish Lions Tour 💪

Click below to read more ⤵️

— Premiership Rugby (@premrugby) November 16, 2023
The key aspect of this partnership is the alignment of the Tour schedule, ensuring that all selected British & Irish Lions players will be available for pre-tour activities. This synchronicity extends to a collaborative approach to digital content, events, key announcements, as well as other marketing and promotional activities.
Ieuan Evans, Chairperson of The British & Irish Lions Board, underlined the significance of unity and collaboration, especially considering recent challenges such as the global pandemic.
"Australia in 2025 represents a significant opportunity to claim our first Lions Series win since 2013," Evans noted, emphasizing the critical role this partnership plays in achieving success on the pitch.
Simon Massie-Taylor, CEO of Premiership Rugby, echoed the excitement surrounding the partnership, emphasizing the importance of close collaboration with all stakeholders.
"Giving our players and The British & Irish Lions the best possible preparation time in history is vital for both the Lions and Premiership Rugby as we support each other on and off the pitch," Massie-Taylor said.
Martin Anayi, CEO of the United Rugby Championship, highlighted the league's longstanding support for the British & Irish Lions and its role in fostering collaboration. He expressed enthusiasm for the upcoming tour to Australia in 2025, foreseeing new levels of collaboration that will captivate a broader sporting audience and bring dedicated fans closer to the stories of their heroes.
In summary, the historic partnership announced for the 2025 British & Irish Lions Tour to Australia signifies a pivotal moment in rugby, demonstrating a united front among key stakeholders to enhance the sport's global appeal and deliver an unprecedented experience for players, fans, and organizations alike.