French Top 14
Top 14 Final Preview -- La Rochelle At Doorstep Of History Vs Toulouse
Top 14 Final Preview -- La Rochelle At Doorstep Of History Vs Toulouse
Stade Rochelais will face Stade Toulousain in the French Top 14 Rugby championship final at the Stade de France in Paris, here is a preview of the match.
Jun 17, 2023
by Philip Bendon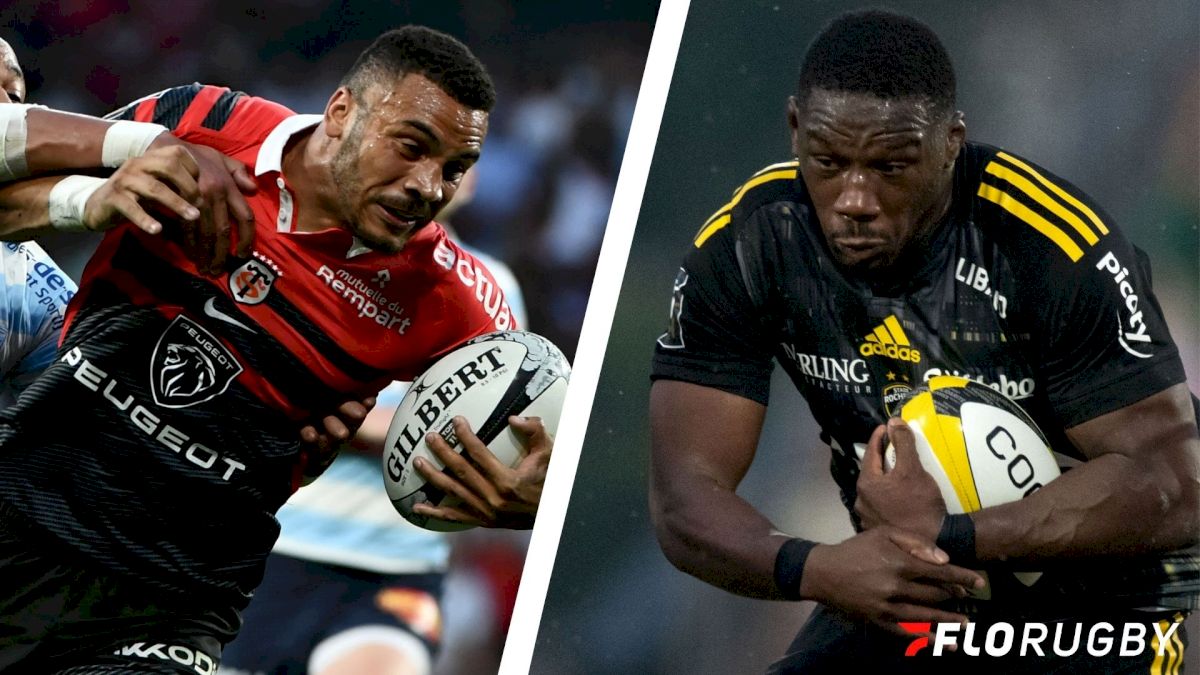 "It is not the mountain we conquer, but ourselves." Sir Edmund Hillary
To scale Everest is said to be one of life's greatest challenges, so often used as a metaphor when facing an obstacle, the great Himalayan mountains have been the focal point from which Stade Rochelais have built their season.
Employing a " Theming " strategy to plan out a season, La Rochelle head coach Ronan O'Gara has previously discussed how his side equated the Heineken Champions Cup to Everest.
Yet, having now scaled their Everest in back-to-back seasons to establish themselves as a bona fide European Rugby powerhouse, the messaging this week will have shifted amongst the Stade Rochelais ranks.
Speaking on the Irish sports talk show "Off The Ball", O'Gara confirmed the significance the club was placed on this evening's Top 14 final with Toulouse. A side they have struggled with more than any during the O'Gara era. The question, therefore, is, can O'Gara's men regroup and scale yet another challenge?
Led by the indelible Antoine Dupont, Toulouse are a different kettle of fish than any other side that La Rochelle will face. Simply blowing the breaks off Racing 92 in last week's semi-final, the rouge et noir put to rest any concerns that their Champions Cup semi-final drubbing at the hands of Leinster had left any long terms scars.
Seemingly playing a rather twisted three-way game of rock, paper, scissors, the results of the past three seasons have seen Toulouse routinely lose to Leinster whilst beating La Rochelle, with the opposite true for O'Gara's men.
Thus, in this evening's head-to-head, predicting anything but a Toulouse victory would appear illogical.
Whilst four of the past five fixtures between the two sides has gone the way of Toulouse, La Rochelle crucially won the most recent meeting between the two sides 30 – 7 back in January.
That day, La Rochelle physically dominated Toulouse in wet and wild conditions on the Atlantic coast. Despite the victory, O'Gara and his side will be all too aware that Toulouse were without Dupont on that day, with influential fullback Thomas Ramos also absent.
Prediction
With this evening's forecast for rain showers, both sides can expect handling errors which could assist La Rochelle in slowing down the Toulouse tempo.
In this department, the halfback combination of Dupont and Romain Ntamack will play a pivotal role. They will need to direct proceedings and choose when to pull the trigger on their expansive playing style.
For La Rochelle to win, the likes of Levani Botia, Will Skelton and Gregory Alldritt will need to disrupt the Toulouse breakdown to limit Dupont's access to the quick ball. Reverting to Leinster for a brief moment, the Dublin side did just this in the Champions Cup, with their backrow attacking seemingly every ruck.
Weather aside, the odds makers have Toulouse as slight favourites at 7/8, and this feels about right. Would it be a shock if La Rochelle pulled it off? Of course not, as they have shown their big-game mentality, yet the bogeymen of Toulouse will be motivated to avoid a second successive trophyless season. Toulouse by 5.