French Top 14
Five Individual Battles to Watch in the French Top 14 Final
Five Individual Battles to Watch in the French Top 14 Final
The French Top 14 Rugby Final will kick-off at 8pm GMT on Saturday June 17th here are five of the biggest individual match-ups as La Rochelle face Toulouse.
Jun 16, 2023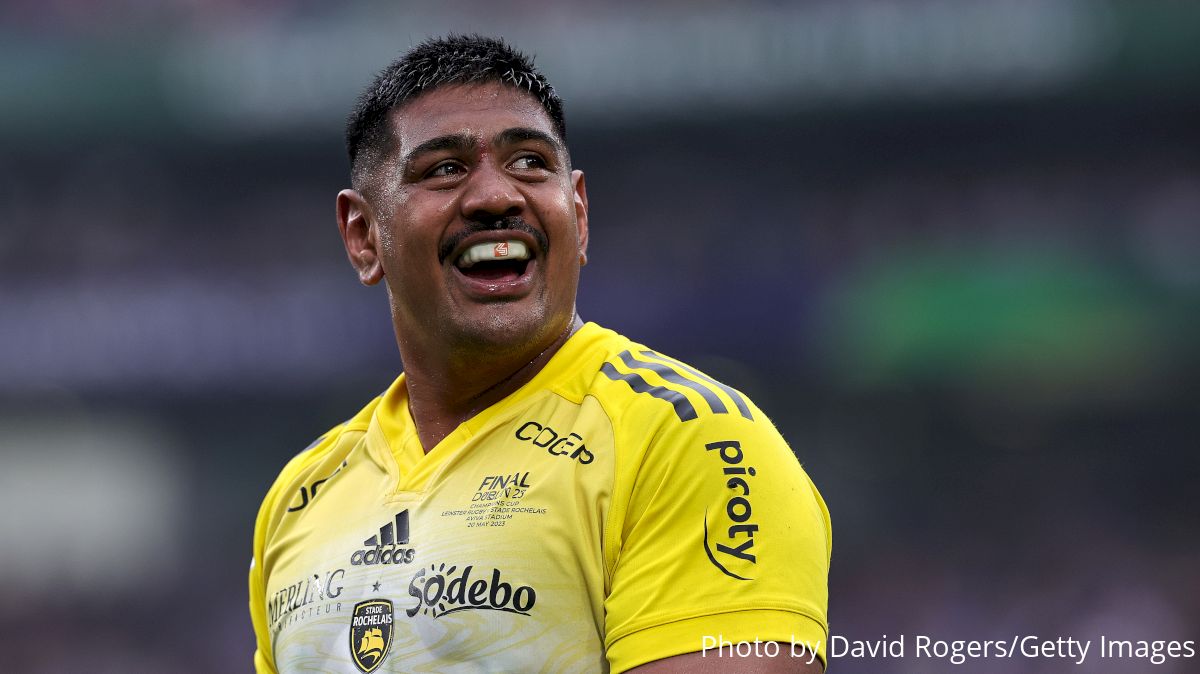 After months of hard work and toil, the spoils of war all come down to this, one final, 80 minutes of rugby and everything left on the field.
Battling for the Top 14 crown are the two outright French powerhouses of the season – Toulouse and La Rochelle. They've been the best of the bunch since day one and deserve their spots in the final.
La Rochelle is looking to claim their first-ever top-flight title and secure a European and domestic double in doing so.
If they achieve such a feat, they will match the achievements of Toulouse back in 2021, who had to beat La Rochelle in both the Champions Cup and Top 14 finals to secure the double.
Clearly, there's a lot on the line for both parties. Toulouse wants to protect their 2021 legacy, and La Rochelle wants to match it.
Winning is thus the primary focus for both teams, but anything can happen when it comes down to one match. That's why it's imperative that each key player matches up to their opposite number when the teams meet at the Stade de France on Saturday evening.
Antoine Dupont vs Tawera Kerr-Barlow
Very rarely does Antoine Dupont come up against a scrum-half with a comparable skillset, but in Tawera Kerr-Barlow, he has an equal. The New Zealand veteran is an incredibly dangerous runner around the fringes and packs a punch in the midfield too.
Much like Dupont, he's not afraid to get down and dirty with the forwards but came offset that with a cute ability to kick with precision and exactly the right moment.
Though fans will want the box-office pedigree of both men to be on full display, the game, like most finals, with likely hinge upon their overall sense of game management. That will include their in-field kicking and general distribution.
Dupont is known for being a maverick, but when faced with the La Rochelle defensive line - perhaps the strongest in club rugby - he may have to resort back to using his forwards to whittle away at territorial gain.
Will Skelton vs Emmanuel Meafou
Finals are where stars are born. It's been a huge year for second-row Emmanuel Meafou, and Saturday will be an opportunity for the youngster to make a grand statement and signpost his future intentions in the game.
That task will be made harder by the presence of Australian lock Will Skelton, who is in the form of his life. The 31-year-old has been physically outclassing everyone he meets and will ask some serious questions of Meafou in Paris.
If the Toulouse star can front up to that challenge, he may edge one step closer to that future French cap he continues to hark on about.
Jonathan Danty vs Pita Ahki
Few positions are quite as important in a final as the centres. While the fly half steers the overall trajectory of attack, the burden of both attack and defence falls on the centre's shoulders.
They dictate the midfield moves and are often the principal agent in generating gainline success. Meanwhile, they are tasked with organising the defensive line and ensuring all holes are plugged.
Having missed the first half of the season, Toulouse's Pita Ahki is primed to make the most of his chance and show his worth in all those departments. But he will have to manage fellow inside centre Jonathan Danty, who has been imperious for La Rochelle over the last two years.
The Frenchman is a consistent threat in the jackal area and becomes a battering ram when carrying the ball into contact. Fortunately, Ahki is an equally fierce carrier which should make this match-up all the more enticing.
Uini Atonio vs Cyril Baille
Winning a final is hard if you don't control the set piece. While the lineouts will be an important side of this, the scrums will be the more intriguing department, with the head-to-head between two French props making the headlines.
On the one side, you have Toulouse's Cyril Baille, a particularly nimble prop with excellent hands.
Those skills have served well for both club and country but will be placed on pause when he comes to blows with the physical behemoth Uini Atonio.
If Baille can match the 149kg hunk of ham binding to him in the scrum, it could be a successful runout for the young Frenchman, but if he buckles under Atonio's bulk, things could get ugly quickly.
Brice Dulin vs Thomas Ramos
You could argue the spotlight always shines brightest on the fullback. They are the last line of defence; any mistake they make is exposed for all to see.
That level of scrutiny will only increase when the final comes around, testing the resolve of Brice Dulin and Thomas Ramos.
While Dulin's strength lies in his fast feet, Ramos provides a more rounded picture, possessing a bigger frame and the kicking prowess in front of the posts.
Both men have plenty of big-match experience, though, at the moment, Ramos seems to have the edge. Everything he does is delivered with calm, empowering the rest of his team. But if Dulin is given space to run, expect him to make just as big an impact.