2023 Wales vs England - Women's
2023 Women's Six Nations Round 3 Preview: Welsh Crowd Wants Historic Win
2023 Women's Six Nations Round 3 Preview: Welsh Crowd Wants Historic Win
Now that the Women's Six Nations teams have been given a two-week break to recuperate, recover and re-strategize, the matches are back in full force.
Apr 12, 2023
by Briar Napier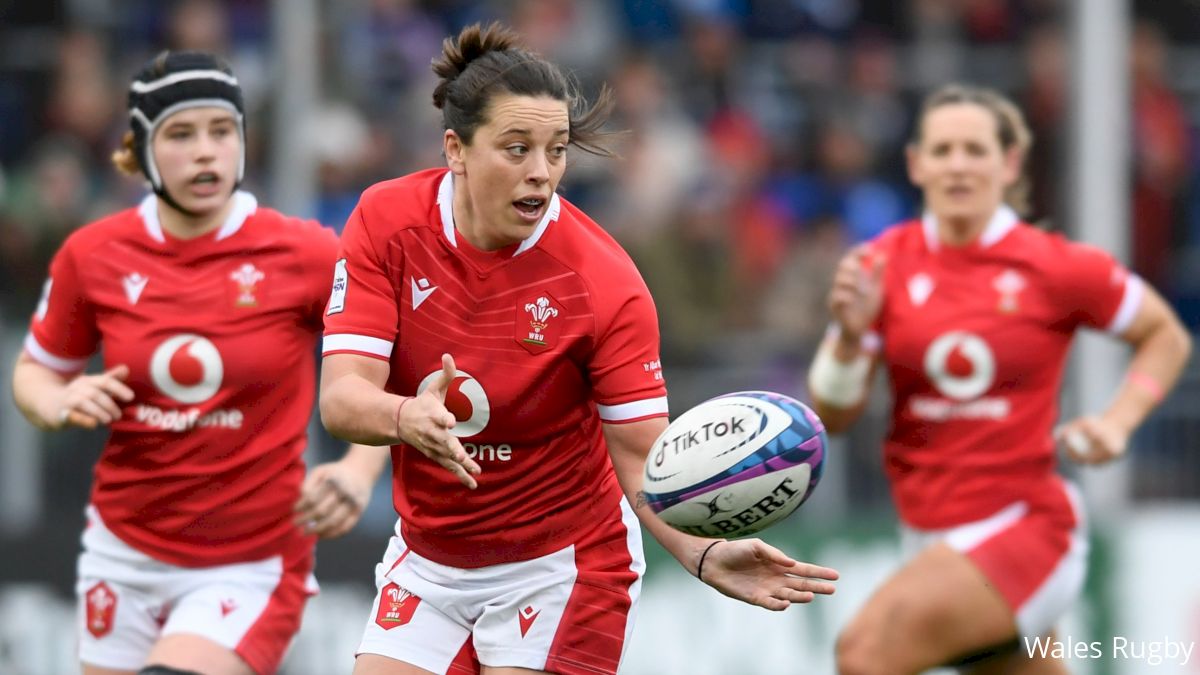 Now that those in the Women's Six Nations field have been given a two-week break to recuperate, recover and re-strategize, the matches come back in full force this weekend.
And they won't stop until the tournament is over.
It's a three-round sprint the rest of the way in the 2023 edition of Europe's top yearly international women's rugby competition, and though there are familiar names at the top of the table and being the favorites for glory at the end of the month, the final few weeks always are a grind, where injuries, ailments and form can create madness on the pitch.
In Round 3, the powerful defending champions are getting a tough test away from home, while the other countries in the fray are getting their own battles, as they attempt to stay afloat and keep (or improve) their standings.
If teams aren't playing their best rugby by now, they should be soon – or risk being overtaken by a side that is.
Below, is a look at the Round 3 fixtures in this year's Women's Six Nations, with matches in the competition being streamed in the United States live on FloRugby.
NOTE: Fixture times are listed in Eastern Time and subject to change.
Wales Vs. England
Do not be lured into the trap that this is just a warm-up fixture for England before France visits Twickenham in two weeks, because if there's any side in the competition that has rocketed from deep depths to high heights in a shorter amount of time, it's the Welsh.
Two years ago, Wales picked up the Women's Six Nations' Wooden Spoon dishonor for placing last in the competition, going 0-2 in pool play (a format change brought on by the COVID-19 pandemic), without scoring a single point in two matches, before losing in the crossover fixtures to Scotland.
Since coach Ioan Cunningham was put in charge later in the year, Wales has turned from a pushover to a dangerous spoiler.
It rebounded to take third in the 2022 Women's Six Nations and made the knockout stages of last year's Rugby World Cup, losing to eventual winner New Zealand in the quarterfinals.
In this year's Women's Six Nations, Wales has surged to a 2-0 start, with wins over Ireland and Scotland, thanks to the emergence of sparkling teenager Sisilia Tuipulotu (three tries in two matches) and an all-around display that's seen them garner the maximum 10 points heading into their clash against rival England, where a sold-out crowd at Cardiff Arms Park will try to make things uncomfortable for the Red Roses.
What it means 👏🏴󠁧󠁢󠁷󠁬󠁳󠁿#HerStory | #EiHanesHi pic.twitter.com/FNpJDHCfQ1

— Welsh Rugby Union 🏴󠁧󠁢󠁷󠁬󠁳󠁿 (@WelshRugbyUnion) April 4, 2023
The only problem with that is that few teams, no matter the situation at hand, have successfully done that to the English over the past few years.
The world's No. 1-ranked team hasn't lost to Wales since 2009 and has won four consecutive Women's Six Nations titles, with England's loss to New Zealand in the RWC final several months ago being the Red Roses' first loss in 30 matches.
Relive the action from the Red Roses 12-try victory over Italy 🌹#ENGvITA | @Womens6Nations pic.twitter.com/VBwMf1owNV

— England Rugby (@EnglandRugby) April 3, 2023
Coach Simon Middleton's juggernaut was dynamite against the Welsh in last year's competition, cruising with a 58-5 victory, but a hostile crowd backing a rejuvenated national side should make things a bit more difficult this time around.
If Wales can sustain the initial waves and keep things competitive late, this match could get very interesting.
Italy Vs. Ireland
Both Italy and Ireland have been through the ringer two matches into this year's Women's Six Nations, so their 0-2 records heading into Round 3 aren't particularly surprising.
The differences in those defeats are in the details.
While Ireland lost by 26 to Wales and 50 to France, Italy, in its Round 1 fixture against the French, was more than merely just a formidable adversary to the five-time Women's Six Nations champs – the Italians weren't too far away from beating the French entirely.
France only held a slim 15-12 lead in the dying embers of the match, before a 75th-minute try, plus a conversion kick, sealed the deal when the fixture hung in the balance.
With the knowledge that the level of rugby they're capable of playing can give even the best of the best in the Women's Six Nations some fits, Le Azzurre, looking exciting at times under new coach Giovanni Raineri, should come into their match against the Irish in Parma with a new edge and possibly as the favorites, especially considering they scored their first try against England since 2018 (albeit in a lopsided Round 2 defeat).
Dalton + Jones = 📺✅

Aoife Dalton & Neve Jones on Ireland's build up to Round 3 of the #TikTokW6N against Italy.#NothingLikeIt

Watch: https://t.co/BB1dlDPuYc pic.twitter.com/ELx0SyGHrj

— Irish Rugby (@IrishRugby) April 11, 2023
That is, until you realize that Ireland has had Italy's number in this competition over the decades.
Since Italy joined the tournament in 2007, Ireland has lost to the Italians once in the yearly event (in 2019) and is almost always due for an impact in its matches from Exeter Chiefs lock and captain Nichola Fryday, with her having scored a try in Round 1 against Wales.
Still, after missing qualification for last year's World Cup and being nailed to the bottom of the table after two rounds of being outscored by a combined 84-8, Ireland needs some positivity in its dressing room.
Picking on a reliable nation for a victory might be a way to do it.
France Vs. Scotland
France got through its opening-round jitters against Italy and rolled through Ireland in Round 2, but questions remain about the most realistic threat to England's reign at the Women's Six Nations – especially as France hasn't garnered maximum points through its first two matches and has some catching up to do because of it.
Nonetheless, France was at its clinical best against the Irish, scoring nine tries.
New captain, Audrey Forlani, started the scoring in the ninth minute to assist in propelling the RWC's third-place team forward for a high-flying day in Cork.
Barring disaster, it should be much of the same in Round 3 against Scotland.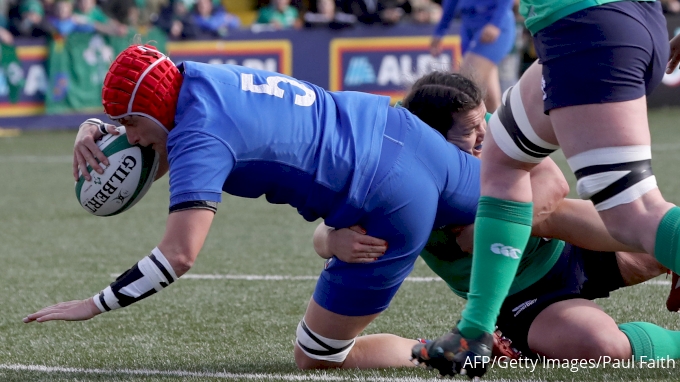 Coach Bryan Easson's Scottish side has looked better as of late from their Wooden Spoon campaign in last year's competition, playing just recently in the country's first RWC since 2010 and giving Wales a handful in Round 2 in a 34-22 loss.
Fullback Chloe Rollie notched two tries in as many matches in a strong start to her Women's Six Nations.
Plus, Scotland is just three years removed from picking up a 13-13 draw with France, too.
But when the French are on, they're on, and as Scotland is without a test win in almost a year and a half, it's likely the Scots are a little way away from pushing toward the top half of the Women's Six Nations gauntlet.
Look for France to romp – and note that there may be some cause for alarm if it doesn't.