2023 Highlanders vs Blues
Five Key Transfers Entering The 2023 Super Rugby Pacific Season
Five Key Transfers Entering The 2023 Super Rugby Pacific Season
In Super Rugby Pacific, as the Crusaders aim for a fifth consecutive title (in the league's non-pandemic affected format), other are trying to keep up.
Feb 25, 2023
by Briar Napier
When everyone is trying to get ahead of the longtime powerhouse, things get shaken up quite a bit.
In Super Rugby Pacific, as the Crusaders are aiming for a fifth consecutive title (in the league's non-pandemic affected format), that rings especially true.
Some clubs got closer than others to upending the giants of Christchurch, but over the past few years, no one has actually been able to do it.
Thus, in hope of finally making up the difference once and for all to secure Super Rugby gold, there was plenty of offseason movement across the competition. It included players and personnel – some of whom may have their own motivations, as a Rugby World Cup looms later on in the year.
Big names returned, moved on and found a change of scenery across the Super Rugby landscape over the past few months, but there are a few who could make an impact right away in their new homes.
As the 2023 Super Rugby Pacific campaign gets going this weekend, here's a look at some of the biggest names that moved to, and across, the clubs during the offseason.
Remember to catch all the Super Rugby Pacific action this year, live on FloRugby.
Patrick Tuipulotu, Lock, Blues
The towering 6-foot-6 All Black returns home.
A former Blues captain, the 30-year-old departed New Zealand following the 2021 season to spend a year playing in Japan with Toyota Verblitz.
But with hopes of seeing selection to New Zealand's World Cup squad later this year by proving himself against many of his fellow countrymen, Tuipulotu is back with the Auckland club he's made nearly 100 appearances for, and one that's also in a much more dangerous position than when he left.
In his first stint with the Blues from 2014-2019, Tuipulotu never was part of a squad that finished better than ninth in any Super Rugby competition, not counting the regionalized leagues in 2020 and 2021 that were spawned as a consequence of the COVID-19 pandemic.
Now, coach Leon MacDonald's side is coming off of a thrilling 2022 season in which it topped the regular-season table and made a run all the way to the playoff final, before losing to a Crusaders squad currently amid a record-breaking dynasty.
The addition of a motivated veteran who knows the Blues' system well – only with much of the team around him adding an extra amount of quality to the mix this time around – could be the piece they need to capture their first Super Rugby title in 20 years.
Damian McKenzie, Fly-Half, Chiefs
Like his former national teammate listed above him, McKenzie left the security of his home country in Super Rugby (where he had played for the Chiefs since 2015) to test the waters at the club level elsewhere a season ago, also playing in Japan last year with Tokyo Sungoliath.
Already possessing 40 caps with the All Blacks, despite being just 27 years old, a massive opportunity to get back with the national side in the stacked No. 10 role could be on the horizon for McKenzie.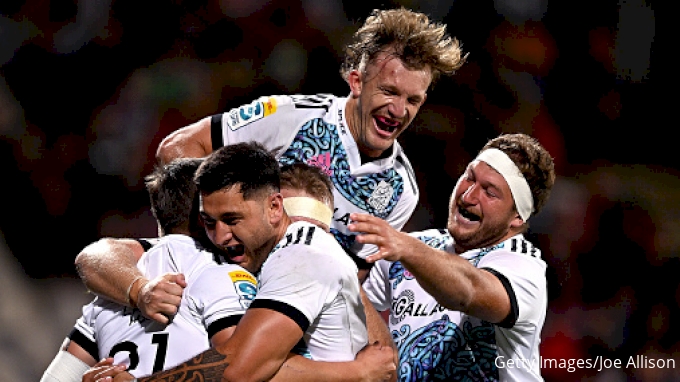 Per a longstanding policy, All Blacks players must be competing for New Zealand-based clubs to be eligible for selection, and the country's top superstars at first five-eighth, Beauden Barrett and Richie Mo'unga, both have signed on to playing for Japanese clubs starting in 2024, with the door open for Barrett to possibly stay in Super Rugby.
McKenzie, who missed out on the 2019 World Cup due to injury and wasn't picked to the All Blacks last year due to his club location, is back with a Chiefs club he excelled with. He was the top scorer in 2021's Super Rugby Aotearoa competition at 111 points – and now has real a opportunity to make the plane ride to France because of it.
For Chiefs fans, though, they'll hope his arrival means another deep Super Rugby playoff push, after a semifinal run last year.
Jonah Lowe, Winger, Highlanders
Almost immediately after being brought on as the Highlanders' new coach following last year's disappointing eighth-place finish and quick quarterfinal exit, Clarke Dermody brought in some new names to try and bolster the 2015 Super Rugby champion's spirits.
Enter Lowe, a former Maori All Black and New Zealand youth starlet who is looking to find a home in the league, after bouncing around between the Hurricanes and Chiefs since 2018.
With the latter club last year, however, Lowe, a 26-year-old standing at 6-foot and over 200 pounds, played some of the best rugby of his career.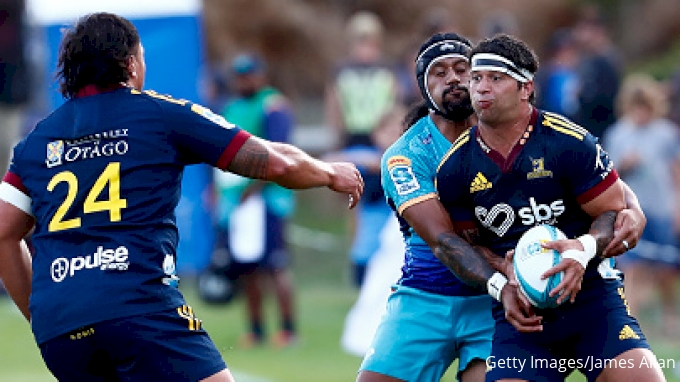 A regular starter for the Super Rugby semifinalists, he's perhaps known best for crossing the try line four times for the Chiefs during their blowout 51-27 Melbourne Super Round win over the New South Wales Waratahs in April, making up a lethal attack partnership with center Alex Nankivell in Hamilton.
Making the move south to Dunedin, Lowe should be able to combine with returning back Jona Nareki – a well-regarded former All Blacks prospect who missed the entire 2022 Super Rugby season due to injury – to make up what looks to be an improved, new-look Highlanders side on paper.
Corey Toole, Winger, Brumbies
The Australian national team is approaching crisis mode, sitting seventh in the men's World Rugby Rankings, with only several months remaining until the World Cup kicks off.
The Wallabies need reinforcements wherever they can get them under returning coach Eddie Jones – the former boss from 2001-2005, who was sacked by England late last year – which means the national team's brass will be closely watching the development of Toole in his debut Super Rugby campaign.
🎧 Eddie talks round one of @SuperRugby https://t.co/4oNPrLdS7z pic.twitter.com/KMKJ8Tz0y9

— ACT Brumbies (@BrumbiesRugby) February 10, 2023
The rapid 22-year-old signed on for the Brumbies in the offseason with a two-year deal, after originally making his mark for Australia's rugby sevens team.
He made his presence felt as an exciting young talent by scoring an electric 130-meter try against Canada at Twickenham in last year's London Sevens series – a tournament Australia eventually won for the first time in 12 years.
🐴🫶🏽 This kid from Wagga Wagga. What a player! pic.twitter.com/NffT2I86AY

— ACT Brumbies (@BrumbiesRugby) February 24, 2023
The Brumbies, as Super Rugby's top performing Australian side last year (fourth place, lost in semifinals to the Blues), likely are to have many names selected by Jones for the World Cup roster.
If he can show that he can handle the code switch from sevens to union in stride, Toole might be joining that crop later this year.
Folau Fainga'a, Hooker, Western Force
Western Force will only have Fainga'a's services for one year, as the 27-year-old already has signed to play at the club level for French giant, Clermont, following the World Cup, but what a year it should be.
The Perth-based club, in its return to the non-regionalized Super Rugby competition last season after being axed from it in 2017, narrowly missed out on the playoffs by finishing ninth in the regular-season table.
But the addition of Fainga'a, who has over 60 Super Rugby appearances with the Brumbies and 38 international caps with the Wallabies, should give the Force attack some bite, after it scored just 326 points a year ago, the second-lowest mark among Aussie clubs.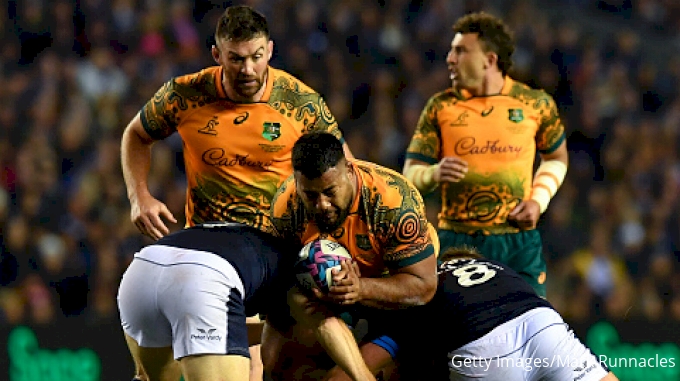 The Sydney-born No. 2 was one of Australia's best performers this past summer when it hosted England for a summer tour, scoring twice in two matches (including in a 30-28 win over the English on July 2 in Perth), as new Force coach Simon Cron looks to try and make an impact in his return to a Super Rugby sideline after leaving an assistant coach role with the Waratahs to coach Toyota Verblitz for three seasons.
Fainga'a should help give him a burst of top-level quality, especially as the Force attempt to claw their way out of the Super Rugby cellar.