World Rugby
Richie Mo'unga Leaving New Zealand As The Greatest Super Rugby Player
Richie Mo'unga Leaving New Zealand As The Greatest Super Rugby Player
Richie Mo'unga enters his last Super Rugby season for the Crusaders, and he'll then head to Japan, having already cemented an unrivaled legacy.
Feb 1, 2023
by RugbyPass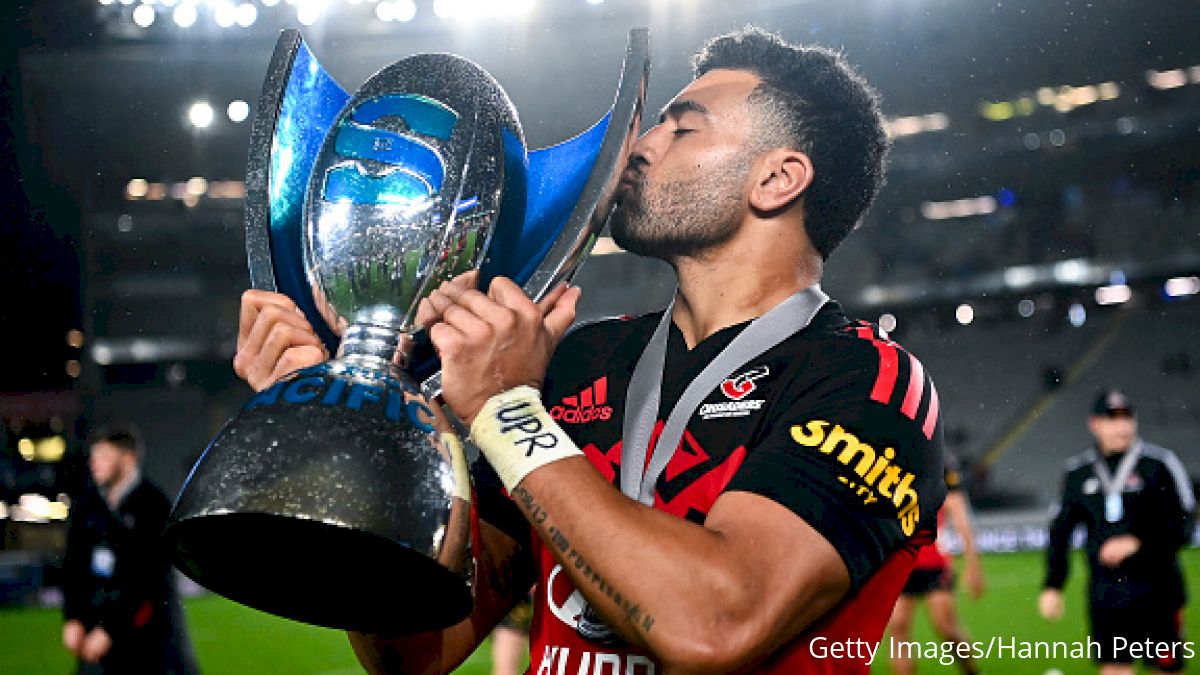 Richie Mo'unga enters his last Super Rugby season for the Crusaders, and he'll then head to Japan, having already cemented an unrivaled legacy.
The case for Mo'unga as the greatest player in Super Rugby history is compelling. His success under Scott Robertson could be said to be a byproduct of the system and environment he is in.
Surrounded by great players, coaching and system, the Crusaders have elevated Mo'unga's talent.
But why the No. 10 is in the conversation as the greatest above others from his Crusaders team, such as Sam Whitelock, a great himself with 174 Crusaders caps, is simple.
The engine room must lay a platform, but the playmakers must make the plays, as highlighted throughout the history of the competition.
Test rugby may require experience from a No. 10, but Super Rugby always has required flair and attacking genius.
Super Rugby teams without a dynamic, international-caliber first five-eighths in their prime do not win championships.
A younger Whitelock went without a title through the back end of Carter's career, with two close final losses, until Richie Mo'unga arrived.
Other examples are Carlos Spencer with the Blues, Stephen Larkham with the Brumbies, Andrew Mehrtens and Dan Carter with the Crusaders through the late 1990s and 2000s.
The list goes on with Quade Cooper with the Reds, Lima Sopoaga of the Highlanders, Aaron Cruden with the Chiefs and Beauden Barrett with the Hurricanes in the 2010s.
🇳🇿 ✈️ 🇯🇵@AllBlacks fly-half Richie Mo'unga is set to join @bravelupus1048 for the 23/24 League One season pic.twitter.com/REaHMmzcab

— World Rugby (@WorldRugby) December 26, 2022
The only Super Rugby teams to win with a No. 10 over 30 years old were those who already had captured a title in their 20s. Teams that do not have a star No. 10 in their prime years, do not win. Teams with old 10s do not win.
As the key game driver for the Crusaders, Mo'unga's influence on results outweighs that of his pack and the other great players on his teams.
He is the main man when it comes to manufacturing line breaks or making them himself, pulling the strings to create tries, driving the team around the park and tactically playing the field.
He consistently has delivered big plays in those Super Rugby finals and many more through the playoffs to reach them.
As Robertson put it after last year's Super Rugby Pacific win over the Blues, he is their point guard like Steph Curry.
If the greatest Super player in history is to be measured by silverware, no generational star has won as many titles as Mo'unga, apart from some his own teammates, of course.
His debut season in 2016 is the only year he has not been crowned a champion, with three straight Super Rugby titles from 2017-2019 and two Super Rugby Aotearoa titles in 2020 and 2021, before claiming the inaugural Super Rugby Pacific title in 2022.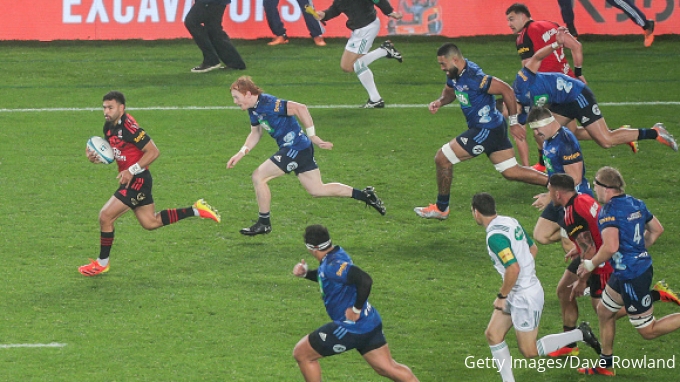 Once the competition went domestic, Mo'unga was the Most Valuable Player of Super Rugby Aotearoa by some distance over the 2020 and 2021 seasons, leading in stat categories, including try assists and defenders beaten as an attacking force that could not be handled.
Winning six titles in seven years is unprecedented in Super Rugby, despite the disruptions and changes to the competition over the back half of Mo'unga's Super Rugby career.
To say the Crusaders wouldn't have topped the South African sides had they been still included since 2020 is presumption founded only in fantasy.
Mo'unga lost just once to a South African team as a Crusader in the 2016 quarterfinal against the Lions. The Crusaders record against South African teams was 14 wins, two draws and one loss in those four seasons.
They buried the majority of those teams by huge score lines, with the exception of the three-time finalist Lions, usually drowning the rest with an avalanche of tries.
The 2022 United Rugby Championship-winning Stormers would have been worthy of a challenge but certainly no guarantee to beat the Crusaders.
Mo'unga's 1,053 Super Rugby points falls some distance short of Dan Carter's 1,708, however, Mo'unga has played only seven seasons, compared to Carter's 13-year stint.
It cannot be denied that Mo'unga has owned the Hurricanes, Blues, Chiefs and Highlanders over his career.
When he took over as the Crusaders starting 10, Beauden Barrett's Hurricanes were the top team in New Zealand. In 2017, the Crusaders assumed the mantle and never gave it back.
Following the 2023 season we will say goodbye to Richie Mo'unga as he heads to Japan to take on the next chapter ❤️

Read more: https://t.co/424gbNI9c2 pic.twitter.com/xefKI6D6W9

— Crusaders (@crusadersrugby) December 26, 2022
The only shame about Mo'unga's glittering Crusaders career is most of it has been played in a makeshift stadium on a horse track. Perhaps when he returns to New Zealand, the Crusaders will be playing in a fit-for-purpose stadium.
Whether he returns as a player at 32 years old after his Japan stint is unknown. It could be on the table, if he has desires to resume his international career with the All Blacks.
If this is the last year of the Mo'unga show in Crusaders colors, it is time to enjoy his greatness as they chase title No. 7 under Robertson.