Santa Barbara Rugby Academy Builds Young Rugby Players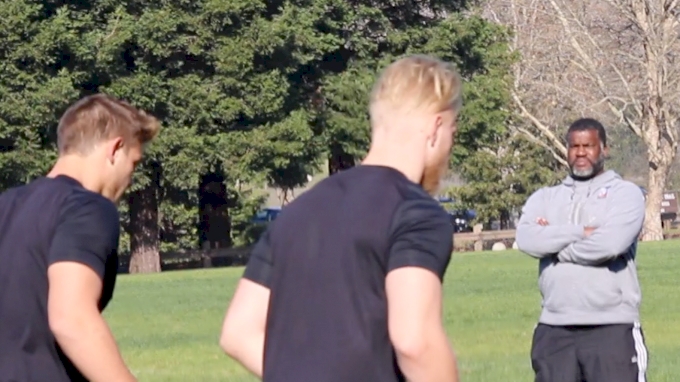 The Santa Barbara Rugby Academy works with young college-age athletes who are looking to transition from a two-year college to a four-year institution.
Head coach Kevin Battle does more than run a rugby team. He has every player get certified as a referee in the first year in the program, and get certified as a coach in the second year.
Working with Santa Barbara City College, the SBRA program helps prepare players for a profession, or to transfer to colleges such as Cal, Saint Mary's, UC Santa Barbara, San Diego State, and others.
The program has a women's team that plays 7s, but will be unveiling a 15s program in the fall of 2019. The men's team plays predominantly 15s, completing a robust 16-game season against men's clubs, age-grade teams, and college teams.
Below the SBRA team poses with members of Saint Mary's after the teams played in January.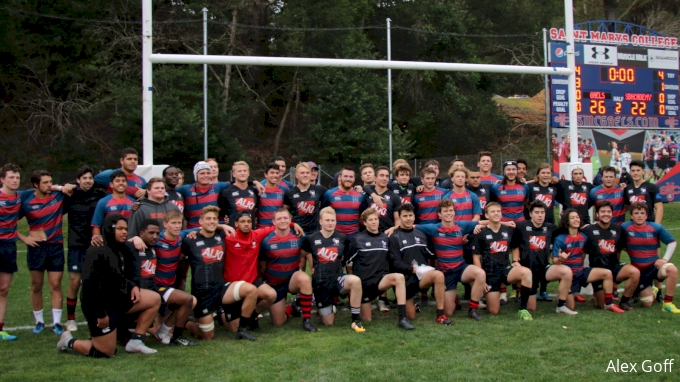 "If we are going to catch up to other rugby-playing nations, our young players have to play more," said Battle.
Graduates who have gone on to international honors include women's 7s Eagle Lauren Thunen, and men's 15s Eagle Alec Gletzer.
You can apply to be a part of the SBRA here: https://sbrugbyacademy.com/apply/