Relive Ten Eagle Victories In 2018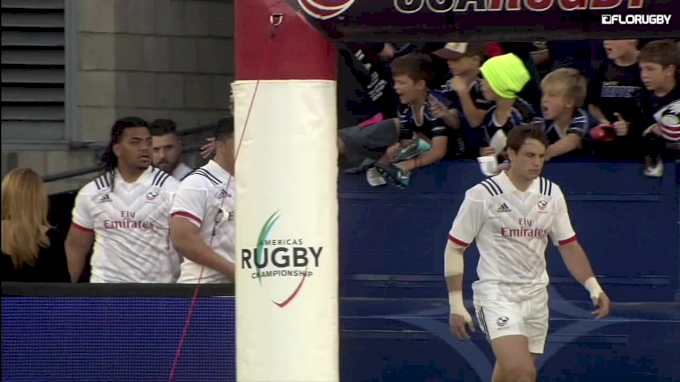 Create a free account to unlock this video!
Get Started
Already a subscriber? Log In
This was a historic year for the USA Men's 15s team, and certainly its most successful.
The Eagles went 9-1 in test matches, and 10-2 overall (including games against the Argentina XV and Maori All Blacks).
No other USA team has really come close to that record. In 2003 the Eagles went 7-6 in test matches, and last year the USA was 6-3-1, but 9-1? That's unheard of.
The season included a 5-0 record in the Americas Rugby Championship to garner a second-straight title. It also included first-ever wins over Scotland and Samoa, and resulted in the USA being ranked 12th in World Rugby's rankings, the best ranking ever for the United States.
The Eagles set a record for points scored in test matches with 387 (while giving up only 208, for an average scoreline of 39-21). The 56 tries scored was also a record.
But it wasn't just that; it was the caliber of the opposition, which included Canada, Samoa, Scotland, Romania, and Ireland.
Here's a look at all ten of the USA victories, including the ARC opener against Argentina XV (a non-test game), which ensured the Eagles would win that championship.
During 2018 the Eagles capped 50 players. Twenty of them scored tries, with Cam Dolan, Hanco Germishuys, and Joe Taufete'e leading the way with six each. Dolan, Bryce Campbell, and Will Magie were the only players to appear in all ten tests. Dolan was the only one to start in every game.
Magie led the team in points with 46, while AJ MacGinty scored 38 while appearing in only three games before his injury.