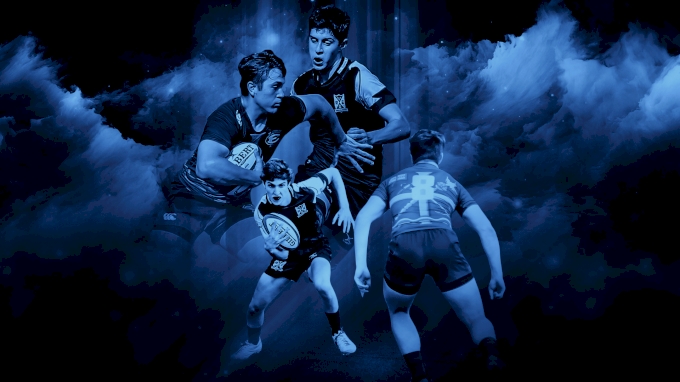 Twenty-four Boys HS teams will compete at Swope Soccer Village in Kansas City, MO. for three national championship brackets.
Results
Three separate brackets compete for three separate championships - Single-School, HS Club, and Tier II, which is the group of eight teams not seeded for the other two.
All of these games are LIVE on FloRugby.
Boys HS Rugby National Championships Schedule And Results
All times Central Time

Thursday May 17









Time
Field
Bracket
GM#
Matchup
1:00
1
Single-School
1
Gonzaga 38-17 Greenwich
3:00
1
Single-School
2
Jesuit 38-14 Fishers
5:00
1
Single-School
3
Herriman 19-17 Penn
7:00
1
Single-School
4
Xavier 36-17 St. Edward










Time
Field
Bracket
GM#
Matchup
1:00
2
HS Club
13
Danville 52-21 South Bay
3:00
2
HS Club
14
United 19-21 Granite Bay
5:00
2
HS Club
15
Royal Irish 29-7 KC Jr. Blues
7:00
2
HS Club
16
Rhinos 15-43 Fort Hunt










Time
Field
Bracket
GM#
Matchup
1:00
4
Tier II
25
Eastside 37-13 Brownsburg
3:00
4
Tier II
26
Phoenix Alpharetta 27-28 Aspetuck
5:00
4
Tier II
27
St. Thomas Aquinas 14-15 Wando
7:00
4
Tier II
28
Union 7-38 SD Mustangs




















Friday May 18








Time
Field
Bracket
GM#
Matchup
11:00
1
Single-School
5
Greenwich 19-31 Fishers
1:00
1
Single-School
6
Penn 19-12 St. Edward
3:00
1
Single-School
7
Gonzaga 27-17 Jesuit
5:00
1
Single-School
8
Herriman 19-13 Xavier










Time
Field
Bracket
GM#
Matchup
11:00
2
HS Club
17
South Bay 27-26 United
1:00
2
HS Club
18
KC Jr Blues 45-19 Rhinos
3:00
2
HS Club
19
Danville 34-14 Granite Bay
5:00
2
HS Club
20
Royal Irish 26-19 Fort Hunt










Time
Field
Bracket
GM#
Matchup
11:00
4
Tier II
29
Brownsburg 26-10 Phoenix Alpharetta
1:00
4
Tier II
30
St. Thomas Aquinas 22-20 Union
3:00
4
Tier II
31
Eastside 15-16 Aspetuck
5:00
4
Tier II
32
Wando 0-45 SD Mustangs










Saturday May 19








Time
Field
Bracket
GM#
Matchup
12:00
4
Single-School 7th/8th
9
Greenwich 19-24 St. Edward
2:00
4
Single-School 5th/6th
10
Fishers 21-25 Penn
2:00
2
Single-School 3rd/4th
11
Jesuit 17-14 Xavier
4:00
1
Single-School Final
12
Gonzaga 31-26 Herriman










Time
Field
Bracket
GM#
Matchup
10:00
1
HS Club 7th/8th
21
United 47-26 Rhinos
12:00
2
HS Club 5th/6th
22
South Bay 20-21 KC Jr. Blues
2:00
2
HS Club Final
23
Danville 27-15 Royal Irish (OT)
4:00
1
HS Club 3rd/4th
24
Granite Bay 21-31 Fort Hunt










Time
Field
Bracket
GM#
Matchup
8:30
4
Tier II 7th/8th
33
Phoenix Alpharetta 13-14 Union
10:00
4
Tier II 5th/6th
34
Brownsburg 15-28 St. Thomas Aquinas
10:00
2
Tier II 3rd/4th
35
Eastside 27-8 Wando
12:00
1
Tier II Final
36
Aspetuck 19-38 SD Mustangs
---