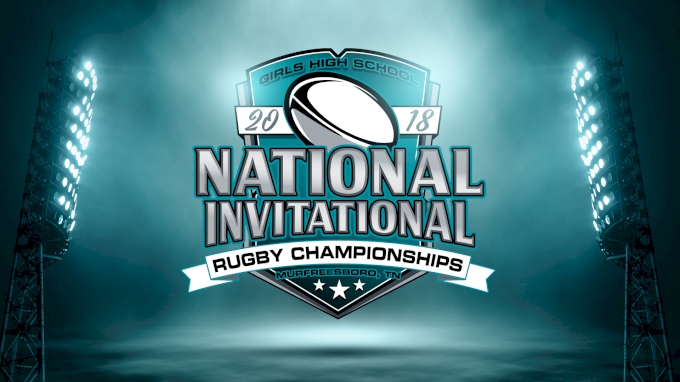 The top girls HS teams, both single-school and club, will face off in two multi-tiered championships May 18-20.
Results
The two divisions will play over two days. HS Club plays Friday, May 18 to Saturday, May 19, with shortened games on Day One and longer games on Day Two.
The Single-School division will play Saturday, May 19 to Sunday, May 20, with the May 20 games again being shorter.
Fields 1 & 2 are LIVE from Murfreesboro, TN on FloRugby.
Girls HS National Championships

(All Times Eastern)







May 18
Clubs








FIELD
LEVEL
MATCHUP
2
CLUB
Brunswick 45-5 KC United
1
CLUB
PA United 14-19 West End






2
CLUB
North Bay 31-19 Belmont Shore
1
CLUB
Morris 7-0 Danville






1
CLUB
South Bay 57-0 West End
2
CLUB
United 75-0 Brunswick
3
CLUB 9th/10th
KC United 0-71 PA United












May 19
Clubs and Schools








FIELD
LEVEL
MATCHUP
2
CLUB
Belmont Shore 14-32 PA United
1
CLUB
North Bay 12-10 South Bay






3
CLUB
Danville 24-0 Brunswick
3
CLUB
Morris 0-38 United






1
SCHOOL QF
Catholic 41-7 Columbia
2
SCHOOL QF
Moon Area 5-19 Orchard Park






3
SCHOOL II
State College 24-24 Grandville (G wins on kicks)
1
SCHOOL QF
Divine Savior 68-0 Warsaw
2
SCHOOL QF
Kahuku 57-0 St. Joseph






3
SCHOOL II
McMinn 14-43 Broken Arrow
1
CLUB 5-6 Place
PA United 22-5 Danville
2
CLUB 7-8 Place
Belmont Shore 52-12 Brunswick






1
CLUB 3-4 Place
South Bay 39-0 Morris
3
SCHOOL Cons SF
Columbia 38-0 Moon Area
2
SCHOOL Cons SF
Warsaw 22-15 St. Joseph






1
SCHOOL II
State College 19-17 South Meck
2
SCHOOL SF
Catholic Mem. 43-10 Orchard Pk
3
CLUB
West End 70-12 KC United






1
CLUB CHAMP GAME
United 15-5 North Bay
2
SCHOOL II
McMinn 17-15 City Honors
3
SCHOOL SF
DSHA 24-25 Kahuku






1
SCHOOL
Grandville 56-0 South Meck
2
SCHOOL II
Broken Arrow 5-51 City Honors






May 20
Schools






FIELD
LEVEL
MATCHUP
1
School 3rd/4th
DSHA 42-7 Orchard Park
2
School 5th/6th
Columbia 45-12 Warsaw
3
School 7th/8th
St. Joseph 33-17 Moon Area

1
School II 3rd/4th
State College 34-14 McMinn
2
School II 5th/6th
City Honors 34-19 South Meck
1
School II Final
Grandville 46-5 Broken Arrow
1
School Final
Kahuku 33-29 Catholic Memorial
---