Men D2 College Rankings
First Of The Season!
A few teams have already played games so this first offering is a hybrid preseason and Week #1 ranking. Our Previous ranking is the final from 2017 from Goff Rugby Report, and we'll move on from there.
Already we've made huge changes, and that's to be expected, as teams often undergo significant adjustments when players graduate. VMI started off poorly, after almost winning it all last fall, but could still inch back up.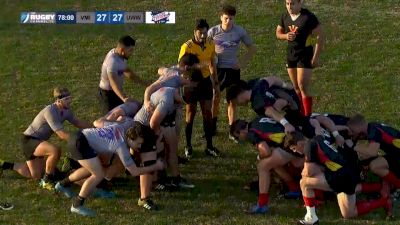 We also have some newcomers to watch, including Virginia, and Queens University of Charlotte, part of a growing trend of varsity D2 programs (Bethel is another).
And, as always, you want to move up and prove us wrong? Win games.