High School All-Star Rankings
Girls All-Star 7s Rankings
We depart from our mandate stated in the Boys All-Star 7s rankings, and rank also single HS teams or HS club teams. That's because there aren't as many stand-alone teams in girls rugby 7s, and also because it would be silly to take South Bay out, when South Bay is one of the best in North America.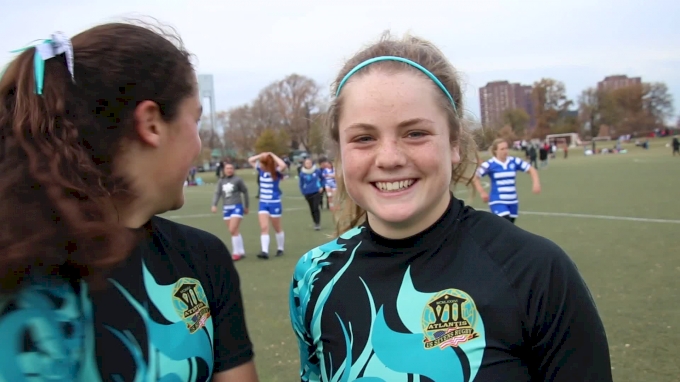 Atlantis rules this roost and this year's team could be one of the best in recent memory. They won everything.
While Oregon took second in the NAI 7s - our strongest piece of evidence out of the three main tournaments that lead to this ranking - South Bay and BC were much, much closer. So Oregon drops down a bit.
The other big question-mark is Rocky Mountain and Utah Academy. Rocky Mountain did indeed beat Utah 15-14 in the NAI 7s. But Utah beat them 26-0 in the LVI. Overall looking at the results, we go with Utah this time.
Unlock this ranking, live events, and more with a subscription!
Get Started
Already a subscriber? Log In