It's the Men's D1A College final held in Santa Clara, CA.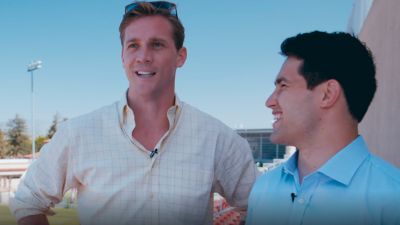 FloRugby Commentator Team Colin Hawley And Madison Hughes
May 10, 2019
Do these guys get along? Do the FloRugby commentators Colin Hawley and Madison Hughes worry about being impartial?
We get them to talk about it all right before the 2019 D1A Final.