It's The Rugby Weekend, with two massive USA games as well as another major international held at Chicago's Soldier Field on November 3.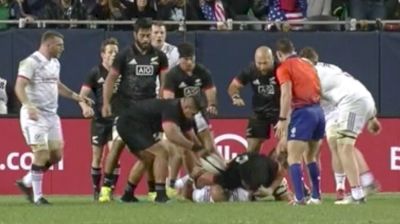 Dump Tackle On Davies Deserved A Red
Nov 5, 2018
While Pari Pari Parkinson got a yellow card for a tip tackle on Shaun Davies, it wasn't enough, so says FloRugby Editor Alex Goff.
The laws, and the guidelines for dangerous tackles, shows that this was an dangerous play aggravated by additional dangerous play, and Parkinson deserves to be in serious trouble.