One of the fiercest rivalries in all of international rugby rekindles its flame as Canada hosts the USA in Halifax, Nova Scotia.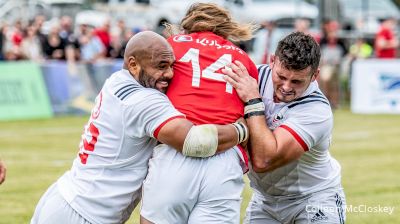 Create a free account to unlock this video!
Get Started
Already a subscriber? Log In
How The USA's Defense Blasted Canada
Jun 27, 2018
The USA's defense against Canada was, at times, excellent. Here's a detailed look at several sequences in which the Eagles didn't allow the Maple Leafs to get anywhere and dropped a crucial try-scoring opportunity.
Watch USA vs. Canada On-Demand
It's a combination of physicality, organization, trust, and technique, and it kept Canada going backward.