2022 Black Lion vs Iberians
Rugby Europe Super Cup Playoffs: Can Black Lion Become First Repeat Champ?
Rugby Europe Super Cup Playoffs: Can Black Lion Become First Repeat Champ?
The Rugby Europe Super Cup provides ample opportunity for the continent's growing rugby countries to face off in a tournament-style format.
Nov 30, 2022
by Briar Napier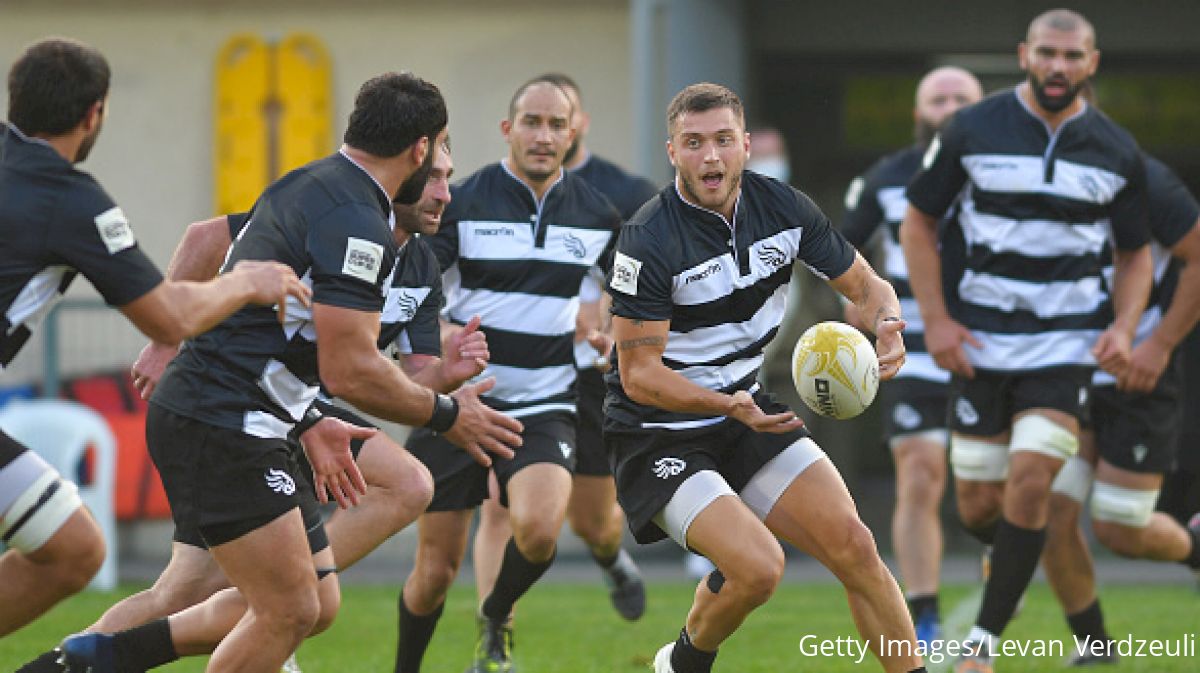 It's good to let the little guys duke it out.
But let the "little guys" in the Rugby Europe Super Cup duke it out for too long, and they eventually may not be so little anymore.
Europe's de facto third-tier rugby competition founded just a couple of years ago, the Super Cup provides ample opportunity for the continent's growing rugby countries to face off in a tournament-style format against clubs close to their standards of play.
It's a fresh-faced and ever-growing part of the European rugby scene, and even in its early days, it has shown to be full of fast-paced, hard-hitting rugby.
Following the Super Cup's second regular season, a postseason now will take place over the course of December, and it will amp up the pressure even more.
If the overlooked parts of rugby are some of your favorites to check out, the Super Cup very well may be the competition for you.
Here's a peek at what to expect with the Rugby Europe Super Cup playoffs.
Postseason competition begins with this weekend's semifinals, streamed live – along with the entirety of the playoffs – on FloRugby.
✨ ICYMI | Two big semi-finals coming up in the #RESuperCup! pic.twitter.com/BT1cikQ25G

— Super Cup (@RESuperCup) November 15, 2022
European Rugby Under The Radar
Even for seasoned rugby fans, the Rugby Europe Super Cup might be a bit of an unknown to most across its brief existence.
That's also partially what makes it so exciting.
An annual competition between European clubs that do not reside in a Six Nations country (all of Great Britain, Ireland, France and Italy), the Super Cup – which held its first tournament in 2021 – is the top competition between clubs from emerging and developing rugby nations that haven't quite broken into the Tier 1 stratosphere, where many of the sport's major powers currently lie.
But make no mistake, the Super Cup does not lack tension or excitement.
Currently, the format consists of eight teams across two conferences battling over a six-round schedule and playoffs, all lasting four months. There also are plans to grow the league and further reduce the development gaps between emerging rugby nations and established ones by giving their clubs a competitive yearly competition.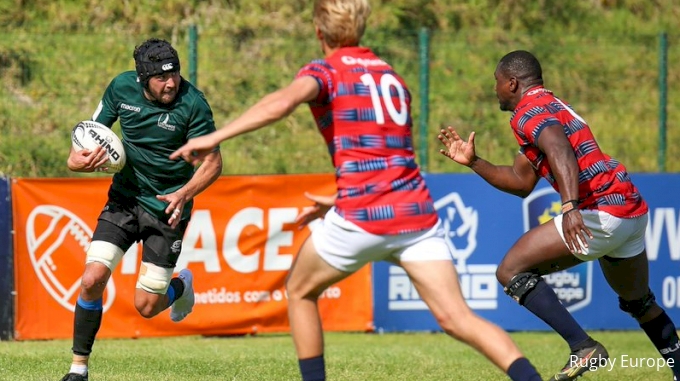 Georgia, Israel, Romania, Belgium, Netherlands, Portugal and Spain all have clubs in this year's edition of the Super Cup, and after a hectic regular season that began in September, the postseason begins Sunday, as the top two teams from each conference do battle.
The final will be contested at a to-be-determined location on Dec. 17.
Keep an eye on the Super Cup and its continuing growth – some of the participating nations could make waves and shock the rugby world someday.
Can Black Lion Pull Off A Repeat?
To be the tone-setter and inaugural champion in a new competition is a great achievement, but for The Black Lion – a Super Cup club based out of Tbilisi, Georgia – the challenge now is to maintain that level of success.
Essentially the Georgian national team in club form, as 19 Black Lion players suited up for the Lelos during their stint at the Autumn Nations Series over the past month (in which it defeated Wales in a shocking result, no less), the club team, coached by national side leader Levan Maisashvili, won the first edition of the Super Cup last season.
The team won the Eastern Conference, then pulled off narrow victories in the semifinals against Spanish outfit Castilla y Leon Iberians and on the road in the final over Portugal's Lusitanos by a combined six points in April and May, respectively.
In what has been a banner year for Georgian rugby as a whole, with the Lelos pulling off their first two wins over Tier 1 nations (Italy and Wales) in just the past four months, perhaps it's a good thing Black Lion has such a major contingent of the white-hot national team with built-in chemistry and cohesion against tough international competition.
So far, that strategy has been working wonders, as Black Lion won the Eastern Conference for a second straight season with 23 points and a Super Cup-low seven tries allowed, setting themselves up for a semifinal rematch with Iberians to kick off this weekend.
Watch for 21-year-old Black Lion fly-half Luka Matkava, who scored perhaps the most famous try in Georgian rugby history late in the win over Wales earlier this month, to potentially also make a difference for his club side as one of the country's brightest young stars.
Lusitanos And Iberians On The Heels
Black Lion may have the confidence of being the reigning, defending (and only) Super Cup champion to this point, but a couple of talented rugby clubs from sunny southwestern Europe are in the hunt to knock the Georgians off of their perch.
Lusitanos and Iberians destroyed the rest of the Western Conference (which also featured the Brussels Devils and Dutch side Delta) to easily be the division's representatives in the playoffs on 24 points each, with their only defeats in the regular season coming against each other. Both of their meetings were decided by a try or less.
The mission for both teams this time around, however, is revenge over their powerful Georgian rival.
Lusitanos and Iberians both lost to Black Lion less than 12 months ago, and with a major opportunity to correct their separate mistakes – though the Portuguese team will have to get through Israel's Tel Aviv Heat in the semis first – it's sure to be a fierce challenge for the Georgians to defend their Super Cup crown and become the first repeat champs in the competition's history.
Like Black Lion, a significant chunk of Lusitanos' squad also suits up for the national side, the Lobos – a national side that's also flying high after it recently won its last-chance repechage qualifying group (a group that included the United States) to qualify for the Rugby World Cup in for the second time in its history and first since 2007.
Plus, Lusitanos has dropped a ridiculous 297 points in just six matches, making them by far the highest-scoring team in the competition and likely big favorites to get past the Heat this weekend.
Still riding the high of yesterdays win against the incredible @Saracens!
Check out the details at https://t.co/HGSQ0rKJwh #Israel #Rugby #Sports pic.twitter.com/kyZU3xZoVf

— Tel Aviv Heat (@TelAvivHeat) November 28, 2022
As for Iberians, their prior win over the Portuguese in the regular season showed they have the firepower to compete with the Super Cup's best.
With Spain an up-and-comer in the rugby world, as well – Los Leones reached an all-time high world ranking of 15th earlier this year – and it definitely isn't one to take lightly in any facet, including at the club level.