World Rugby
Torrid Year For Wales Puts Wayne Pivac's Future In Jeopardy
Torrid Year For Wales Puts Wayne Pivac's Future In Jeopardy
The last month offered Wales head coach Wayne Pivac a shot at redemption and a chance to resuscitate his side's test match form.
Nov 28, 2022
by RugbyPass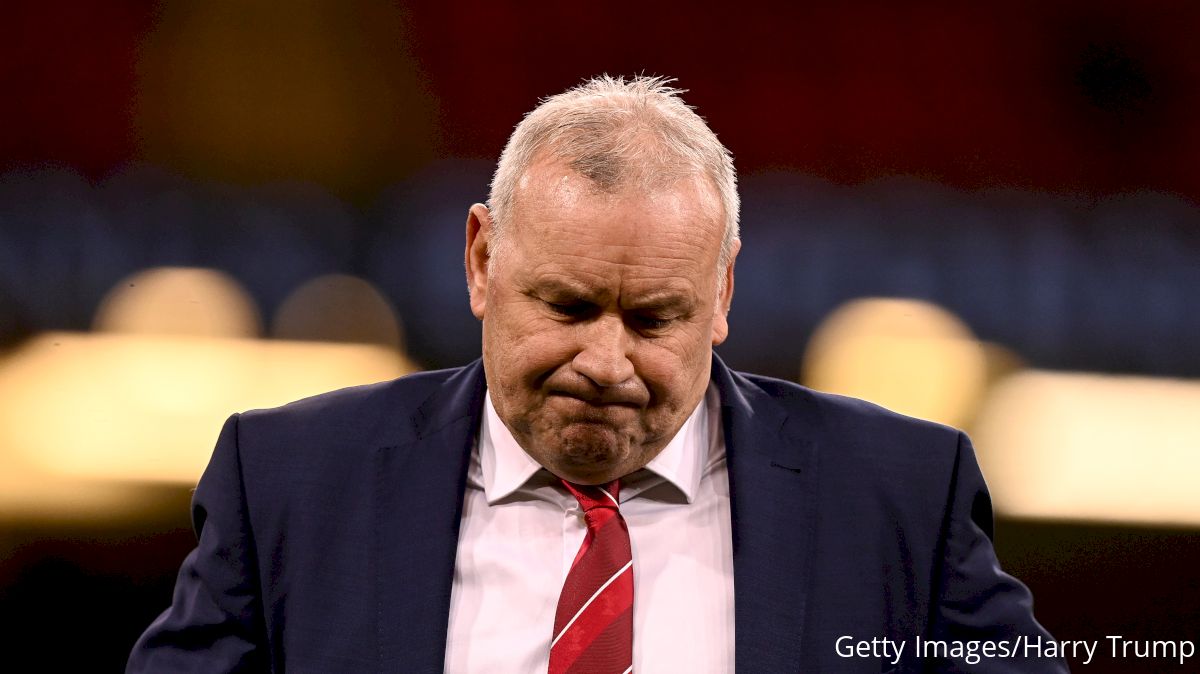 We are less than a year removed from the next World Cup and with every passing day, Wales seem to be edging closer to oblivion. They began the Autumn Nations Series in need of wins, having finished fifth in the 2022 Six Nations before being bested by South Africa in a closely fought summer series.
The last month offered Wales head coach Wayne Pivac a shot at redemption and a chance to resuscitate his side's test match form.
It appeared this was a genuine possibility, as Wales kept toe-to-toe with New Zealand only for their opposition to blow them away with a brutally clinical second half display.
Things did get better a week later when Argentina visited Cardiff. A much-needed win over the Pumas provided a chance to exhale, but the relief was quickly followed by a cataclysmic loss to Georgia. The shocking upset was a historic victory for the tier two nation and had all the hallmarks of an earlier loss in the season to Italy.
Georgia, much like the Azzurri, fully deserved the result, but in this instance Wales could point towards the absence of numerous key players impacting their performance. However, injury-related excuses were null and void when Australia came knocking on Saturday.
The Wallabies were ravaged by injuries, struggling to piece together a starting line-up ahead of their clash in Cardiff.
It appeared the inexperience in the Australian ranks was a crucial weakness, as Wales put in a promising first half display and managed to rack up a 34-13 lead. Had the score line remained the same, Australia would have equaled their worst ever return in a calendar year.
But they refused to accept such a fate and scored 26 unanswered points in the latter stages to tip the contest.
Wales have now lost nine of their last 12 test matches and have suffered 20 defeats in 34 games during Pivac's reign. This makes for painful reading for any Welsh fan and is a central reason the New Zealander's job is now in jeopardy.
He has enjoyed successful patches while in charge, namely the 2021 Six Nations, which Wales won. However, those highs have been tempered by unwanted lows, like the lackluster fifth-placed finish in the same tournament a year later.
A win against the Springboks in July was their high-point of 2022. Whether the memory of that win will be enough to keep Pivac in with a job is yet to be seen. However, the coach remains adamant that he will see out his tenure through to the World Cup and on Sunday he traveled to France to view venues ahead of the tournament.
Meanwhile, the Welsh Rugby Union is undertaking a review of the Welsh game which may determine the future credibility of Pivac and the level of trust placed in his coaching resume.
The Welsh Rugby Union will undertake a pre-planned and regular post-tournament review.
"We will now review the Autumn Nation Series campaign in its entirety and in detail, as we always do." CEO Phillips
📰https://t.co/WbJR5D2gw9

— Welsh Rugby Union 🏴󠁧󠁢󠁷󠁬󠁳󠁿 (@WelshRugbyUnion) November 27, 2022
If he were to depart, there are murmurings that Warren Gatland could be in line to make a surprise, last-minute return to the Welsh coaching tree.
Gatland left Wales in 2019 and has since become the Chiefs' director of rugby. However, he has been doing the commentary rounds this autumn, covering Wales on Amazon Prime, and admitted the WRU had not contacted him about a vacant coaching role.
Other potential replacements include former Ospreys coach Steve Tandy, the highly touted Crusaders coach Scott Robertson, La Rochelle's Ronan O'Gara and former Llanelli head coach Brad Mooar.
The Premiership coaching duo of Steve Borthwick and Pat Lam are also being considered.
Written by Stefan Frost