World Rugby
Autumn Nations Series: Ireland Remains On Top At End Of 2022 Internationals
Autumn Nations Series: Ireland Remains On Top At End Of 2022 Internationals
Another chapter has closed in the growing story of international rugby, and, oh, how many twists and turns did it take.
Nov 27, 2022
by Briar Napier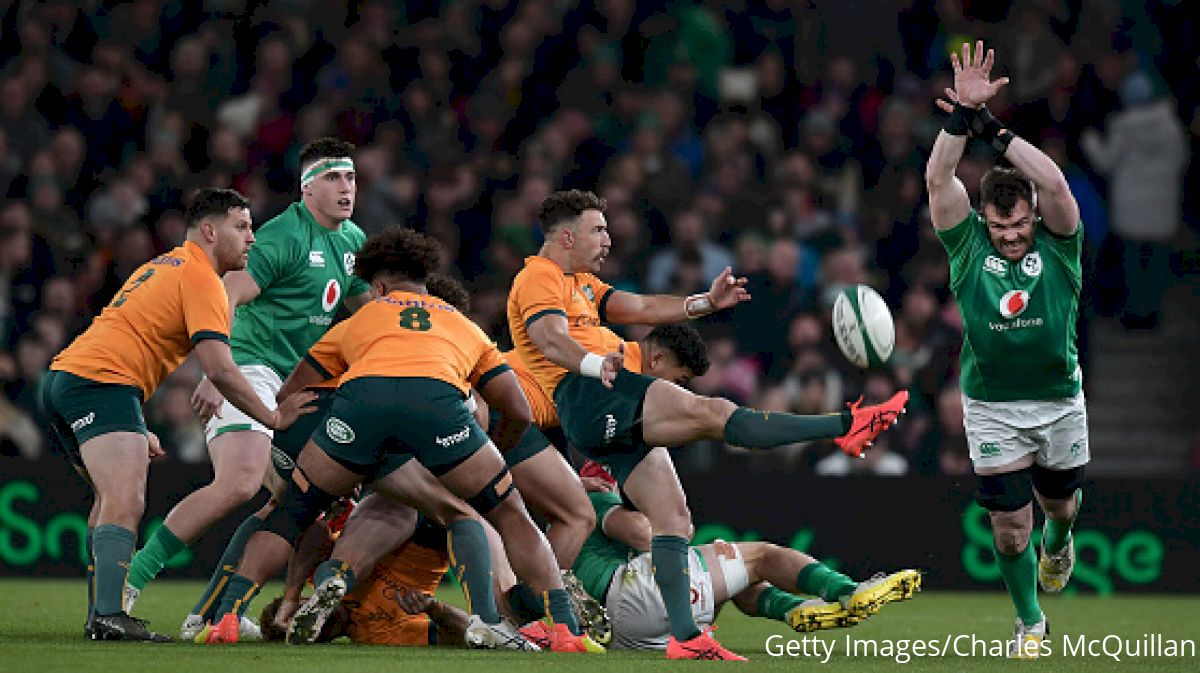 Another chapter has closed in the growing story of international rugby, and, oh, how many twists and turns did it take.
The year before a Rugby World Cup always is important for preparation, finding what personnel and tactics work well and finding the best fits across the spectrum for all of the national rugby teams participating.
In this instance, though, with shocks of top Tier 1 nations across the board and globe, perhaps few teams - if any - have themselves fully figured out at the moment.
The Autumn Nations Series (the end-of-year international tests for the elite of the elite in the rugby world) gave those same teams an opportunity to iron out the wrinkles against top-tier competition in one of the last major events before the World Cup, and some squads ran with the opportunity more than others.
For some, it's back to the drawing board - but time is quickly running out to think of new plans.
Here's a look at some of the top takeaways from the 2022 Autumn Nations Series, as the world's top rugby sides close out the penultimate year before the next World Cup next fall in France.
Ireland Impresses To Keep Hold At No. 1
Arguably no international rugby side has had a better 2022 than Ireland, which has rocketed its way to a No. 1 world ranking for much of the year, as coach Andy Farrell's side suddenly has thrown itself into conversation as contenders - maybe even favorites - for both the next Six Nations in a few months and the Rugby World Cup later next year in France.
Ireland won the Triple Crown at this year's Six Nations, became one of the few national teams ever to win an away tour against New Zealand and went 3-0 with wins over South Africa, Fiji and Australia in this year's Autumn Nation Series, ensuring that 2022 would end with the Irish as the top-ranked team on Earth.
Top of the world and top of the charts! 🌎

World Player of the Year Josh van der Flier was our top try-scorer in 2022, notching crucial scores in wins over the All Blacks and South Africa.#TeamOfUs | #IrishRugby pic.twitter.com/kM0HTiPuKX

— Irish Rugby (@IrishRugby) November 25, 2022
The 19-16 win over the Springboks on Nov. 5 to open the end-of-year internationals was especially gritty and impactful. Ireland hadn't played since the historic All Blacks series win in July, while South Africa had just recently come off of a tense runner-up Rugby Championship campaign that came down to the final matchweek.
But even after the Boks scored two tries in five minutes late into the second half to put the pressure on Ireland, Irish heads stayed cool at the Aviva Stadium as they held on.
Always-dangerous spoiler Fiji was dismantled in a 35-17 Ireland victory Nov. 12 (with flanker Nick Timoney scoring an impressive brace of tries), then an injury-weary Australia was seen away in a razor-thin 13-10 game Nov. 19, where Ross Byrne's 75th-minute penalty for Ireland made the difference.
The Autumn Nations Series gave Ireland just about everything it needed to prove itself (response to a long break, showdowns against fellow elites and moments of adversity), and the world No. 1 passed the tests with flying colors.
Ireland's push to win the Six Nations for the first time since 2018 is up next, then it's an all-out sprint for France 2023 - and possibly a historic tournament for the Irish ahead.
Things Go From Bad To Worse For Wales
Wales looked as if it was perhaps on the up throughout the summer.
The Welsh team took South Africa to the limit in an away tour, only losing the series 2-1, just a few months removed from suffereding a demoralizing defeat to Italy in this year's Six Nations for the Italians' first victory in the competition in 36 matches.
However, after a 1-3 Autumn Nations Series that saw more doubts raised than questions answered about Wales, the team has some serious kinks to work out as it attempts to regroup for the Six Nations and World Cup.
The end-of-year tests opened with Wales being outclassed by New Zealand on Nov. 5 in a 55-23 rout. The All Blacks put up eight tries in the win - with perhaps the most vulnerable New Zealand team in decades, no less - though the Welsh looked better in a 20-13 victory over Argentina.
The win over Los Pumas came after Argentina had stunningly beaten England the previous matchweek.
💪 20-13

🏴󠁧󠁢󠁷󠁬󠁳󠁿 #WelshRugby | #ANS pic.twitter.com/MuN6aB7oOr

— Welsh Rugby Union 🏴󠁧󠁢󠁷󠁬󠁳󠁿 (@WelshRugbyUnion) November 12, 2022
However, much like its Six Nations campaign, Wales' Autumn Nations Series likely will be most remembered for an eye-popping loss to a Tier 2 rugby nation.
Georgia pulled off arguably the stunner of the Autumn Nations Series on Nov. 19 when it defeated Wales 13-12 in Cardiff, coming back from nine points down to clinch its first win over the Welsh.
The Lelos continued their strong year (having also beaten Italy earlier in the calendar), while sinking Wales deeper into misery.
However, a 39-34 loss to Australia in its closing test over the weekend may have been Wales' most anguishing moment of the 2022 Autumn Nations Series.
Ahead 34-13 with less than a half-hour to play, the Wallabies scored 26 unanswered points to snatch the win at the death in front of a stunned Principality Stadium, preventing Wales from ending its year on a high note and putting even more pressure on coach Wayne Pivac, as results must come soon for the Welsh with the World Cup less than a year away.
All Blacks Go Unbeaten To Recover From Slump
Is New Zealand back? That's the question All Blacks fans have been hoping to see definitively answered since the team's tumultuous Rugby Championship campaign, one in which it lost to both South Africa and Argentina, yet still managed to capture the tournament crown thanks to several other shock results and defeats across the board.
A strong Autumn Nations Series would indicate that New Zealand had indeed found a sliver of form and ran with it after an abysmal stretch of four defeats in five matches earlier in the year, and the All Blacks closed their end-of-year internationals in style by going unbeaten, but not quite getting three wins on the bounce.
The dominant win over Wales looked like All Blacks teams of old, as Aaron Smith, Codie Taylor and Jordie Barrett all scored multiple tries, while No. 8 Ardie Savea had a world-class performance as one of New Zealand's largely-constant presences across an unstable calendar year for the squad.
The All Blacks then kept their unbeaten record (30 wins, two draws since 1905) against Scotland with a 31-23 win at Murrayfield in Edinburgh, with the tourists responding valiantly to going down 23-14 with 15 minutes to play.
The All Blacks sank the Scottish hopes inside a hostile atmosphere full of fans aching for their country's first win over New Zealand.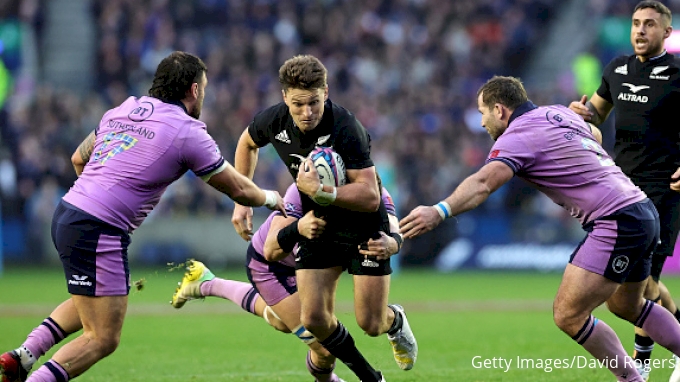 And, though the All Blacks didn't get a win over England to close the show for 2022, they didn't lose, either.
Their 25-25 draw with the reigning World Cup runner-up was perhaps a bit frustrating, as England had a rapid late-match surge that included three tries in the final 10 minutes to rescue what seemed to be a lost test.
But, considering the point New Zealand had been at in points this year - spurts where it was overwhelmed, playing down to competition and losing, etc. - the end-of-year tests were an encouraging sign for the team's 2023 campaign, including for coach Ian Foster, whose job looked to be on the hot seat at several points.