2022 England vs New Zealand All Blacks
Anthony Seibold Has Broken Silence On Why He Had To Quit England
Anthony Seibold Has Broken Silence On Why He Had To Quit England
Anthony Seibold has broken his silence on his decision to quit England for the NRL in Australia, insisting there was no falling out with Eddie Jones.
Nov 15, 2022
by RugbyPass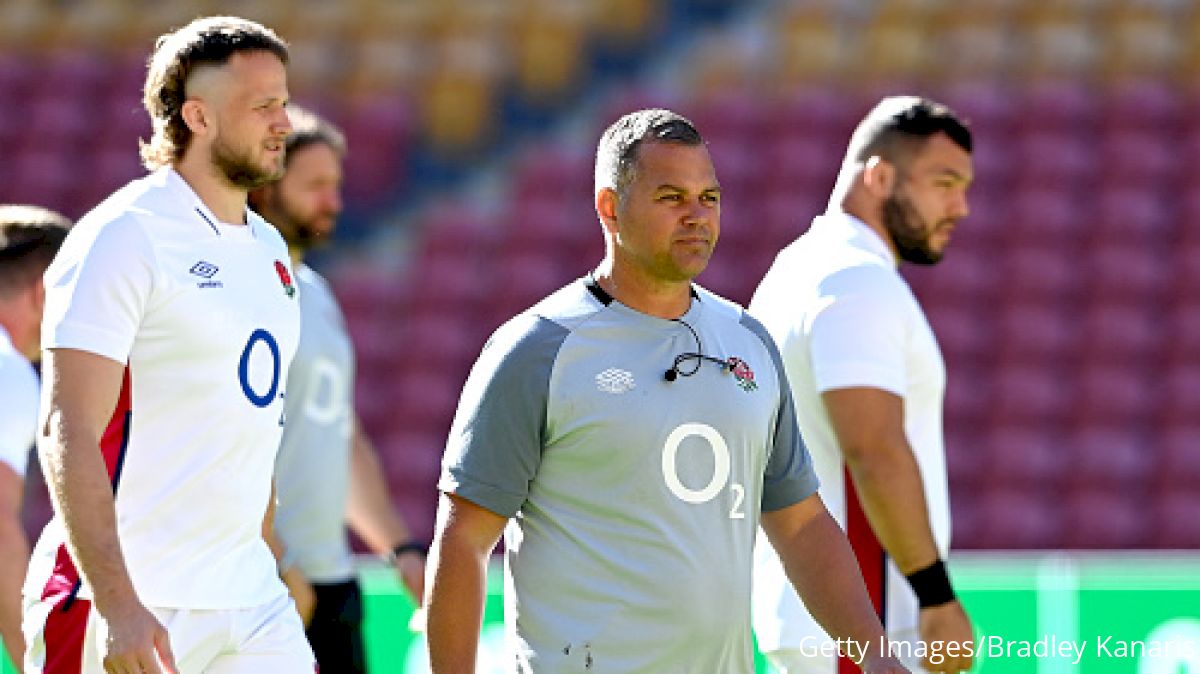 Soon-to-exit assistant coach Anthony Seibold has broken his silence on his decision to quit England for the NRL back home in Australia, insisting there was no falling out with Eddie Jones, the head coach who has had a massive turnover in backroom staff since taking charge in 2016.
It was Oct. 13 when it emerged that Seibold suddenly was poised to become Manly Sea Eagles head coach for the 2023 NRL campaign, even though he was contracted with England through to the end of the World Cup in France.
The RFU confirmed some weeks later that Seibold would indeed quit, explaining in a Nov. 8 statement that Brett Hodgson, the Hull Super League coach, would swap rugby codes and fill the vacancy under Jones through to the completion of RWC 2023.
England is preparing to host the All Blacks next Saturday in the third game of their four-match Autumn Nations Series schedule, and Seibold, who will exit after the Nov. 26 game with the Springboks, explained his reasons for leaving when he fronted Tuesday's virtually held media briefing from Pennyhill Park.
"A really difficult call being part of the set for the last 18 months now, so to move back home for good, back with family, to go back to the NRL as a head coach was a big decision," began the assistant, who joined England for the 2021-2022 season following the departure of John Mitchell. "Ultimately, I invested a lot of time in the group, both coaching staff and playing group, and I wanted to see it out to the World Cup.
"Initially, I had agreed to come back home for 2024, but that was brought forward by 12 months, given the situation at a club where there was a change of head coach. I had to make the really difficult decision of whether it was go home now to a three-year deal with the NRL club I am going to in Manly, or stay 12 months and potentially be looking for work after that point. Ultimately, I made the decision about opportunity and family, but it was a really, really difficult decision."
Seibold added that despite the speculation over Jones regularly having fallings out with his assistants, he insisted nothing of the sort had taken place with him and that the England head coach was fully supportive of his assistant quitting earlier than planned to return to the NRL.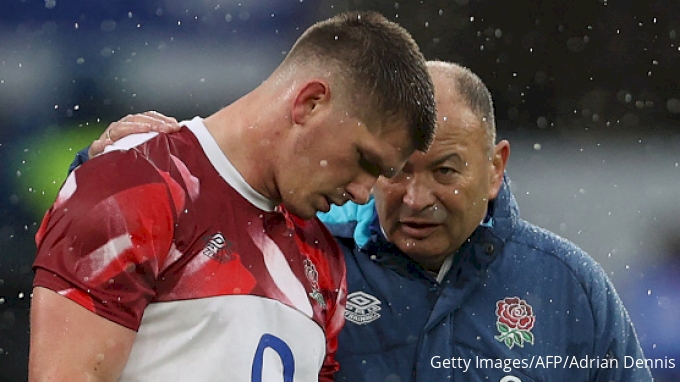 "Eddie was super supportive," said Seibold, when asked about how he broke the news he was heading home. "I gave him the phone call from Australia. Initially, I had agreed to terms in 2024 with Manly, so it was a conversation on how good would it be if we build over the next 12 months and give ourselves an opportunity to win a World Cup in France. Then, two weeks later, the opportunity is either now, or potentially there is not that opportunity for me there, so I had to make a difficult decision, but Eddie has been super supportive of me.
"I first met Eddie in 2016. I worked at South Sydney, which is the club that Eddie supports back in Australia, so he is passionate about it. We formed a really good relationship when I was head coach there. We turned the tide at the club, and he really wanted to talk to me about what we did, what changes we made, so we have had a long-lasting relationship.
"One of the attributes of Eddie is in some ways misunderstood, he wants assistant coaches to go and be head coaches. You look at Steve Borthwick at Leicester and what he has been able to do. He was super supportive. He said, 'Look, mate, I'll miss you, but this is a great opportunity.'
"I will continue to use Eddie as a mentor and share learnings. He is someone I have got the utmost respect for. The conversations won't stop just because I am going home. We had conversations for three or four years leading to me taking this role. That won't change."
Seibold will leave, insisting England has improved on his watch, even though they have lost five of their 13 matches with him as defensive coach.
"I'm certainly a much better coach for having spent time in the program, and I have really invested in it.
"You are right, we work really hard here, but that is what is expected," Seibold added. "That is what is needed, because we want to provide the best environment for the players. We are a resource for players, we are servants to the players and we do our best to give them the best preparation possible.
"I am really determined to leave the role in a really good place. I feel as though we have shown improvement with our defense, certainly if you look back on the last few tests in Australia, and on the weekend against Japan, who cause a lot of trouble. I feel we are showing signs of improvement, and I'll hand over to Brett in good shape.
"He will take over the outside backs, as well, and if you look at our aerial contests, we are ranked No. 1 in the world for both defensive catches and attacking catches, which is something we have prided ourselves on. We worked really hard over the last 16 months to be the best at that, and everyone can see that is a weapon of ours."
Asked whether the regular turnover in assistant coaches is a hindrance to what Jones is trying to achieve with England, Seibold added: "Different coaches bring different ideas, and one of my strengths is educating players and giving a clear message to players both on the field and in meetings. I feel I have got a real relationship with the outside backs.
"I feel as though we have got hold of that group. If you look at our kicks, if you look at our work off the ball and if you look at our aerial contests, we rank right up there with the best back three in world rugby, regardless of who wears the No. 15, No. 14 and No. 11 jerseys.
"This is a demanding environment, but elite sport is demanding. I have thrived in this environment, I have loved every minute of it and I go back to Australia to be a head coach as a much better coach, a much more rounded coach for the experience."