World Rugby
Two Iconic Brands Set For Battle As Munster Tackle South Africa Select XV
Two Iconic Brands Set For Battle As Munster Tackle South Africa Select XV
European giants Munster get set to welcome a South African select XV for a unique fixture between two of Rugby's most iconic brands.
Nov 10, 2022
by Philip Bendon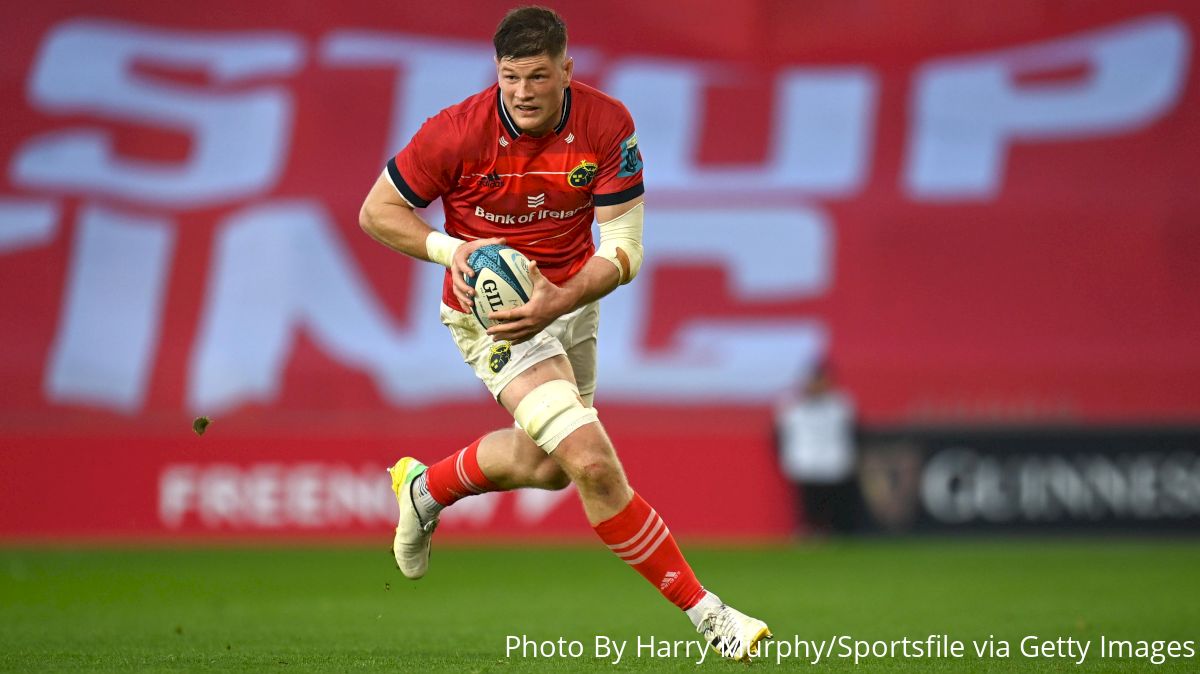 In terms of Iconic rugby brands, few rank higher than Munster and the Springboks.
Both names carry a certain mystic, cultivated over a century plus of sporting excellence which has seen both unions scale the ultimate heights in their respective competitions.
Munster are two-time European Champions who despite a few lean years remain a household name due in no small part to their astonishing home record.
South Africa are three-time World Champions, a feat matched only by New Zealand's All Blacks. Whilst the 'senior' Springbok side will be in Paris getting set to take on France, this South Select XV does not lack for experience nor quality.
It is remarkable when taking into account the history of these two sides that it has been fifty years since the last of their three fixtures to date.
Interestingly South Africa remain the only international side that Munster have faced whom they have yet to record a victory over.
Victories over the All Blacks in 1978 and the Wallabies in 1967, 1992 and 2010 have become regional folklore and in some ways a measuring stick from which every subsequent Munster team are judged.
1992 Jim Galvin
Munster vs Australia (22-19)
A sensational injury time drop goal pic.twitter.com/QByA9xH7dy

— APSM Rugby Channel 🏉 (@ApsmRugby) November 2, 2022
As a region Munster harbours a natural 'Us against the world' mentality, one which has of course served them well. This past decade as such has made for at times tough viewing for the highly demanding and knowledgeable supporter's base.
With no trophies to show for, despite several deep play-off runs. The men in red have had to watch their fiercest rivals Leinster come out from under their shadow to become arguably the most dominant team in European Rugby.
Now at a pivotal point with what feels like a changing of the guard as several young, talented and hungry stars continue to break through, this clash with South Africa has the feeling of a rather pivotal one for Graham Rowntree's side.
Names such as Gavin Coombes, Shane Daly, Edwin Edogbo and Ben Healy are at the forefront of this new generation that will look to usher out several older stars. The quadrant of Keith Earls, Simon Zebo, Peter O'Mahony and Conor Murray of which so much was expected have gone on to achieve incredible highs with the Irish national team whilst unfortunately never quite delivering for Munster when it mattered most.
19-year-old lock Edwin Edogbo with the turnover penalty for Munster.

The Cobh Pirates RFC product is a big man and a big prospect. pic.twitter.com/QZNPLzzOqJ

— Murray Kinsella (@Murray_Kinsella) October 3, 2022
Zebo is named in today's squad but unfortunately for arguably the most skilful player that Ireland has produced in the last decade, he is now firmly on the back nine of his career. Despite this he remains capable of creating magic at just the right moment and will be hoping to catapult himself towards one final opportunity with the Irish national team.
The visitors too will have a point to prove, several of the selected players remain on the peripheries of the Springbok's squad less than a year out from a World Cup.
Take for example the case of Johan Goosen, once regarded as the brightest young star to come out of South Africa. The Bulls flyhlaf has gone on to have a chequered career to say the least but is now once again in a position to make a push for the revered Bok number ten shirt.
Flyhalf is a real area of concern for the Springboks, incumbent Handre Pollard has been dealing with a string of injuries and has struggled to hit his 2019 form whilst back-up Damian Willemse looks more suited to a utility role rather than that of chief playmaker.
Goosen is the perfect go between the two, his ability to control a game is on par with Pollard's whilst his attacking threat although not quite at the level of Willemse is not too far behind. This is not to mention his incredible kicking game, in fact it was his 70m goal kick whilst still playing schoolboy rugby that rocketed him to viral fame.
His last game in the green and gold was almost six years ago, and Johan Goosen can't wait to wear the Bok badge again - more here: https://t.co/obnLeJDwBc 💚💛#StrongerTogether #StrongerForever pic.twitter.com/IuNomTbbB8

— Springboks (@Springboks) November 8, 2022
The playmaker is but just one of several players in the South Africa Select XV who could well be Springbok starters, fullback Aphele Fassi is one of the brightest young talents in the game whilst Herschel Jantjies is not far removed from pushing Faf de Klerk for the starting scrumhalf role. In the forward pack Hook Joseph Dweba has started for the Boks this year whilst Prop Thomas Du Toit would be considered a world class option for any other country, but such is the depth in the South Africa ranks that he currently finds himself third in the pecking order.
Simply put this South Africa select XV is jampacked with talent ready to explode as each individual looks to make a case for game time in the test arena.
In a clash where the result is so important to both sides, this midweek fixture is somewhat of a unicorn. Often times these matches mean very little but with 41,400 tickets already sold for what is now a packed out Páirc Uí Chaoimh in Cork, this could well prove to be one of the most pivotal games of the November series.
Prediction: South Africa Select XV by 6 points.
Munster: Mike Haley; Shane Daly, Antoine Frisch, Rory Scannell, Simon Zebo; Ben Healy, Paddy Patterson; Josh Wycherley, Diarmuid Barron, Roman Salanoa; Edwin Edogbo, Kiran McDonald; Jack O'Donoghue (C), John Hodnett, Gavin Coombes.
Replacements: Niall Scannell, Liam O'Connor, Keynan Knox, Cian Hurley, Alex Kendellen, Neil Cronin, Patrick Campbell, Malakai Fekitoa.
South Africa Select XV: 15 Aphelele Fassi, 14 Suleiman Hartzenberg, 13 Henco van Wyk, 12 Cornal Hendricks, 11 Leolin Zas, 10 Johan Goosen, 9 Herschel Jantjies, 8 Jean-Luc du Preez, 7 Elrigh Louw, 6 Phendulani Buthelezi, 5 Ruan Nortje, 4 Jason Jenkins, 3 Thomas du Toit (captain), 2 Joseph Dweba, 1 Ntuthuko Mchunu.