2022 France vs South Africa
Erasmus Explains Decision To Axe Vermeulen For Springboks' Tour
Erasmus Explains Decision To Axe Vermeulen For Springboks' Tour
Duane Vermeulen was the big-name casualty Friday when the Springboks confirmed the squad for their European tour.
Oct 28, 2022
by RugbyPass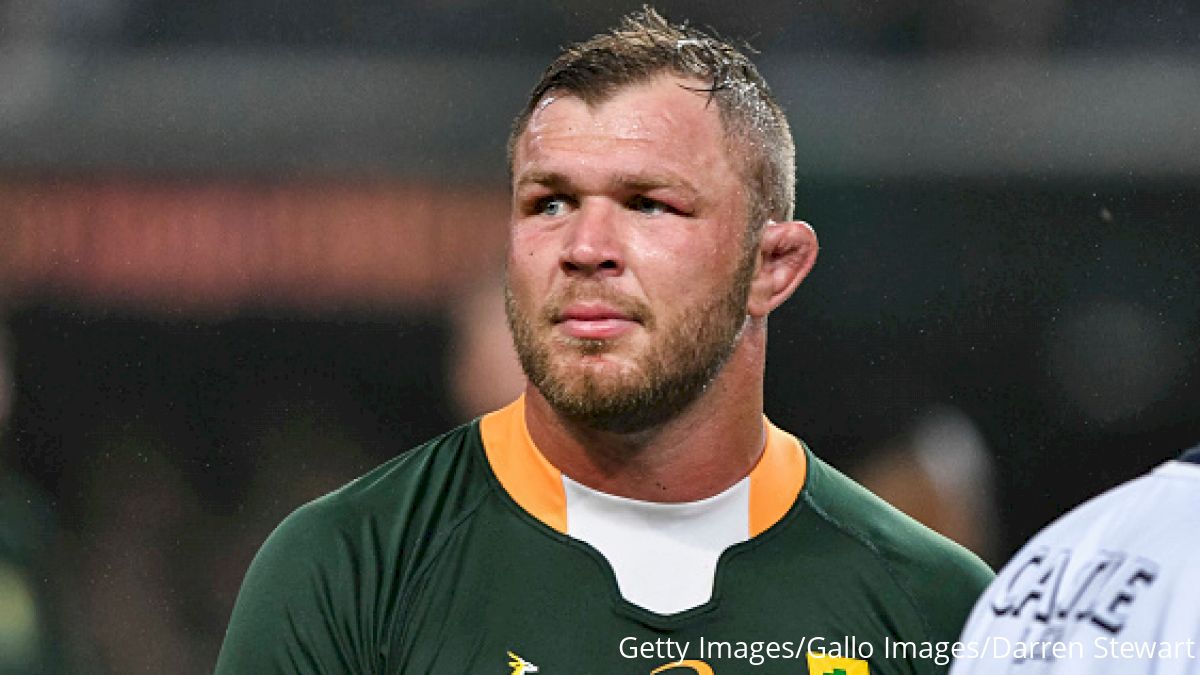 Duane Vermeulen was the big-name casualty Friday when the Springboks confirmed the squad for their European tour.
The veteran No. 8 is being excluded from the 35-man selection just 34 days after winning his 65th cap in The Rugby Championship win over Argentina in Durban.
The 36-year-old played four times in the recent six-game tournament, starting matches in August against the All Blacks and the Wallabies, before switching to the bench for the September encounters with Australia and the Pumas.
However, he now finds himself surplus to requirements 11 months before the Springboks launch the defense of the World Cup title they won in 2019, There, Vermeulen was voted "man of the match" in the final against England in Yokohama.
Vermeulen wasn't the only seasoned pick not to make the tour.
Frans Steyn also was omitted, but he was left out due to a knee injury - unlike Vermeulen who is fit and packing down this Saturday for Ulster in its URC match against Munster in Limerick.
"Even if Frans Steyn were fit, he wouldn't have been selected for this (tour)," explained Rassie Erasmus, the South African Director of Rugby, after 54 players - 35 senior team picks and another 19 on the A team - were named for the trip that will feature four test games and two reserve matches against club sides.
Springbok and SA 'A' tours to Europe loading ✈
Two squads named to travel in the next week 🇿🇦
"We are facing three of the top five teams in the world" 🗣
More here: https://t.co/4uud6ZBW4j#StrongerTogether #StrongerForever pic.twitter.com/KGN5nPXTsq

— Springboks (@Springboks) October 28, 2022
Erasmus went on to explain the mindset and selection process.
"We always had a plan during The Rugby Championship and what we tried to achieve there," he said. "Some of the guys are getting older in the legs but might still make it to the World Cup. We have seen enough and know their commitment. We believe a guy like Duane doesn't need any more experience.
"This tour is the perfect opportunity to see how some of the other youngsters can cope with the challenge of playing against the No. 1-ranked team [Ireland] one year before the World Cup. Duane is well-managed at Ulster, and we don't feel he needs to be here. The other guys are pushing really hard, and that is why we have included them."