2022 England vs New Zealand All Blacks
Autumn Nations Series: New Zealand Having Up-And-Down Year
Autumn Nations Series: New Zealand Having Up-And-Down Year
Over the past decade-plus in international rugby, New Zealand has been the team dealing out the hurt on the rest of the world. This year has been different.
Oct 27, 2022
by Briar Napier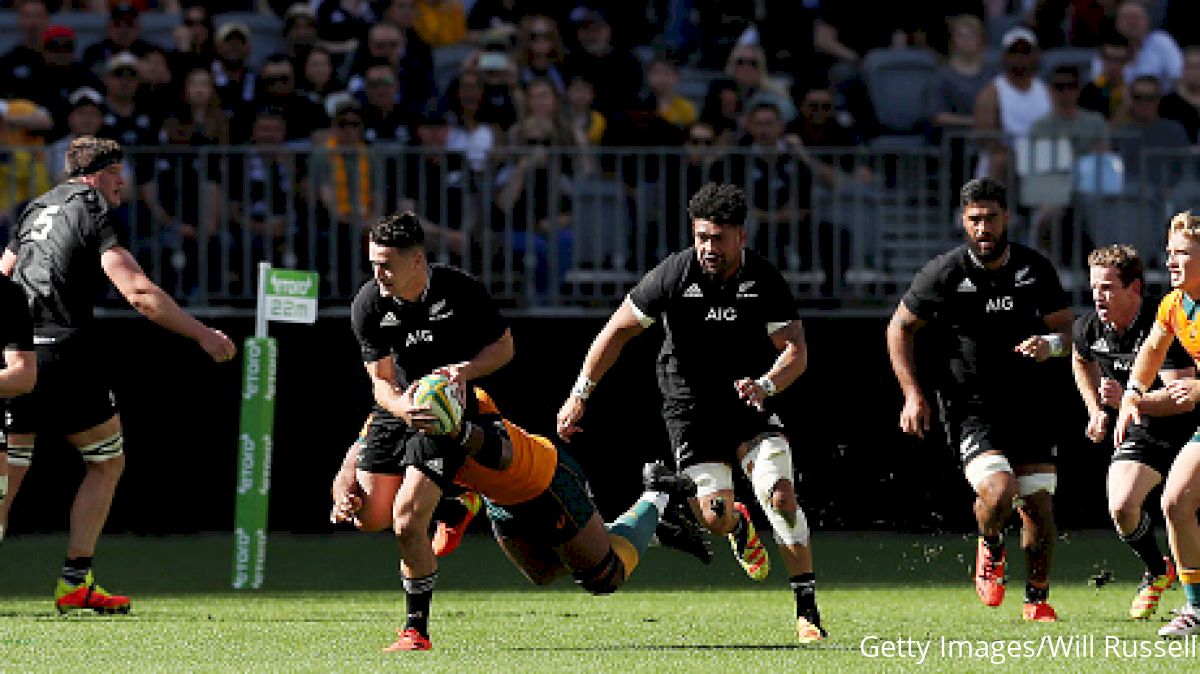 Normally, over the past decade-plus in international rugby, it has been New Zealand that has been the team dealing out the hurt on the rest of the world.
This year, it has been quite the opposite.
In what has been one of the most dismal years in New Zealand rugby history, the All Blacks lost home matches to Ireland and Argentina for the first time and nearly canned their coach barely a year out from the next Rugby World Cup in France.
Yet, the team still has two trophies this calendar year to show for it.
Such is the way of All Blacks rugby. New Zealand is one of the most storied and successful nations in the sport's history, that even additions to the trophy cabinet may not be enough to save a coaching job.
But, with a squad with that many names on rugby award lists, the standards get high - and unforgiving if they aren't met.
Here's a look at what to expect from New Zealand, as FloRugby previews the teams in this year's Autumn Nations Series. All matches in the series will be streamed live on FloRugby.
Crisis Averted?
The standard of New Zealand rugby normally is so high, and the expectations so astronomical, that when the All Blacks lose more than one or two games per calendar year, that in itself is cause for concern.
What about six defeats in eight tests?
Sure enough, that's the position where New Zealand found itself, following a shocking loss to Argentina in Christchurch during this year's Rugby Championship, putting the unceremonious bow on top of one of the worst runs of form in the nation's rugby history.
Embattled coach Ian Foster likely saved his job by beating South Africa the previous match, but the home loss to Los Pumas undoubtedly marked a low point, as New Zealand dipped to an all-time worst of fifth in the World Rugby Rankings.
However, September showed signs of life for the All Blacks, who rattled off three straight wins, while appearing at times like the New Zealand teams of old. The All Blacks won a wild Rugby Championship against their fellow SANZAAR sides by first beating Argentina, then Bledisloe Cup rival Australia twice to retain both trophies - the latter of which kept a now two-decade streak against the Wallabies going.
Does all of this mean New Zealand is back to being the world-beating juggernaut it is known for being? That remains to be seen, but its performance during the Autumn Nations Series is going to be a major indicator either way for the All Blacks' trajectory as a unit less than a year out from the next World Cup.
A Depleted Roster
Before New Zealand makes the trip to Europe to take on Wales, Scotland and England back-to-back-to-back as part of their official Autumn Nations Series, the All Blacks first will be staying in the Pacific to play Japan in Tokyo, returning to play the Sakura on their turf for the first time since 2018.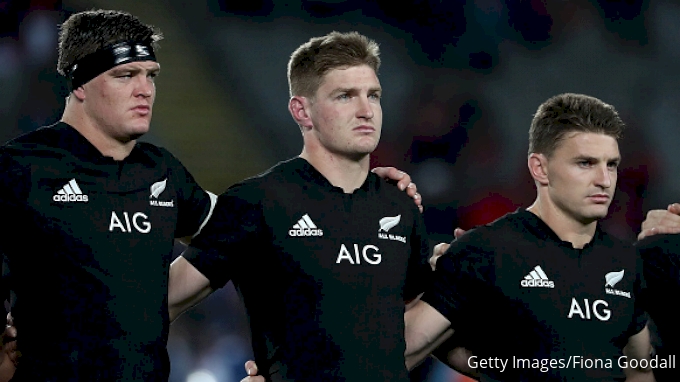 New Zealand will have to do it without up to seven players Foster originally picked for selection in the squad - the three Barrett brothers (Scott, Jordie and Beauden) all did not board the plane in Japan, as they stayed in New Zealand due to a death in their family, while Sam Whitelock, Will Jordan and Folau Fakatava all were left at home due to injury.
Though the Barretts are expected to join the team in Japan in the middle of the week, the All Blacks took another blow to their squad this past weekend when talented Tasman and Crusaders wing Leicester Fainga'anuku departed Japan due to personal reasons, leaving him to be replaced by uncapped Blues and North Harbour wing Mark Telea. Fainga'anuku's status for the tour of Europe remains unclear.
SQUAD UPDATE ➡️ Unfortunately Leicester Fainga'anuku has had to return home to New Zealand for family reasons. Mark Telea has been called up and joined the squad in Tokyo this morning. pic.twitter.com/eDYmoBzIjl

— All Blacks (@AllBlacks) October 25, 2022
That left Foster to call up four players from the All Blacks XV as cover for the injured players, including veterans Brad Weber and Damian McKenzie, with Wellington and Hurricanes hooker Asafo Aumua also brought in as insurance for Dane Coles, who is nursing what the team called a "mild calf issue."
Beat up and bruised, always-dangerous Japan will look to pounce - and judging on the All Blacks opponents that have picked up wins over them already this season, the home side definitely has a fighting chance.
Foster's Seat Is Warm, But Cooler
New Zealand doesn't tolerate second-best in its rugby, and with three World Cup titles and a winning record against every nation it's ever faced, mere success often is not enough for a manager in charge to survive. All Blacks supporters demand world domination.
Foster is contracted to the conclusion of next year's World Cup and earned official backing from New Zealand Rugby in August after his seat became nuclear-hot during the middle of the All Blacks' dreadful run of form to start the year, and by getting New Zealand another fill for its seemingly unquenchable thirst for silverware by winning The Rugby Championship and Bledisloe Cup, Foster has seemingly bought himself some time - for now.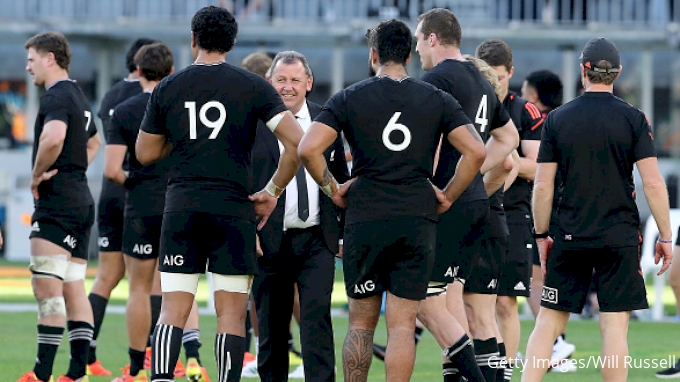 A poor Autumn Nations Series may put him right back on the hot seat, and with months turning into weeks until the opening ceremonies for the World Cup, that is not the position he'll want to find himself in.
How Foster manages a hostile environment and hurt squad in Japan this week may be a preview of what's to come in Europe. All Blacks fans will just need to hope there's more to like about what they see, rather than more to worry about.