2022 France vs Japan
Autumn Nations Series: Can the Rugby World Cup Run Through France?
Autumn Nations Series: Can the Rugby World Cup Run Through France?
Can the Rugby World Cup run through France? Yes, it literally will next year, as the country plays host. But it also can figuratively go through it, too.
Oct 27, 2022
by Briar Napier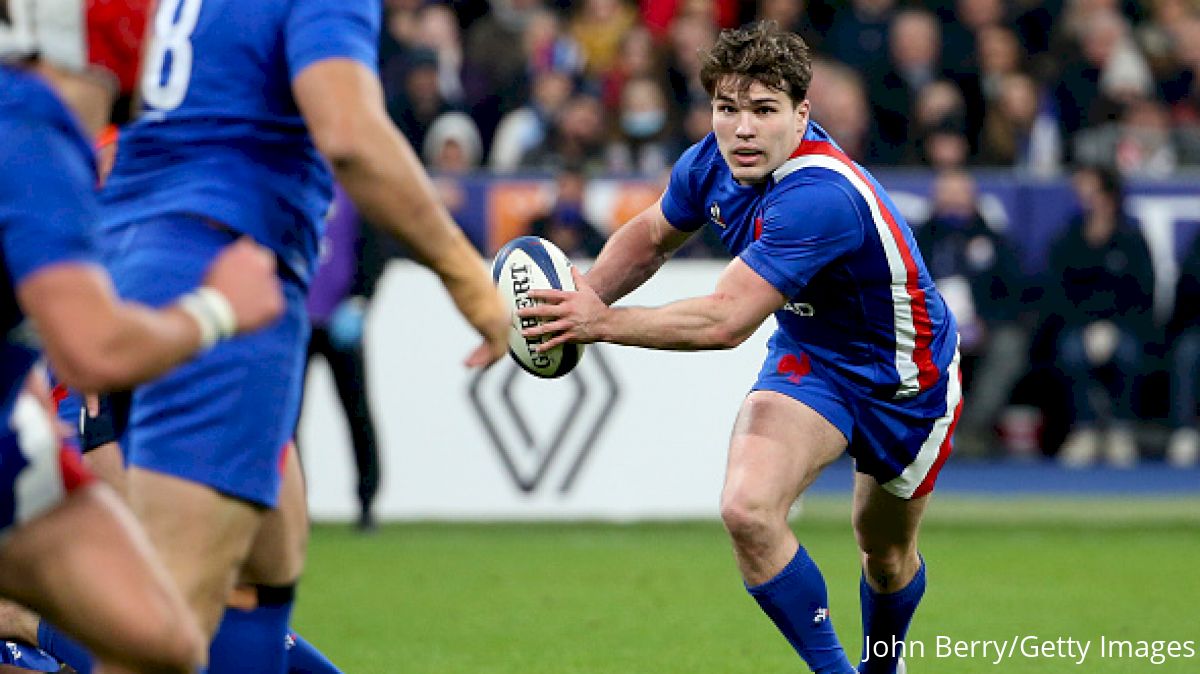 Can the Rugby World Cup run through France?
Yes, it literally will next year, as the country hosts its second World Cup. But it also can figuratively go through it, too, because in a year of turmoil and shock results in international rugby, France has been a bastion of consistency and getting the job it needs done ... done.
As Les Bleus chase a world No. 1 ranking and a first world championship, the scary part about the country's senior side is that it has the potential to get even better.
With a class of young stars on the verge of (or directly in) their primes, France is fun in its product on the pitch for fans and neutrals, but nightmarish for others to play against.
Preparation is going to be immensely important for every team slated to play in the next World Cup, but for France in particular, it's vital for it to be ready to go.
Here's a look at what to expect from France, as FloRugby previews the teams in this year's
Autumn Nations Series. All matches in the series will be streamed live on FloRugby.
10 Of The Best
Though Ireland is considered the best team on Earth right now, per the World Rugby Rankings, arguably no nation has had a better past 12 months than Les Bleus.
France enters this year's Autumn Nations Series on a 10-match winning run - tied for the longest in its history - that has included a noteworthy victory over New Zealand (a 40-25 result in the Autumn Nations Series last November), a Grand Slam at the Six Nations for the first time in 12 years and a two-test series win over always dangerous Japan in the summer, despite France resting most of its starters.
Coach Fabien Galthie's men will rematch the All Blacks and the Sakura at home in the upcoming end-of-year tests (as well as welcome a visit from Australia), with the added layer to the matches being that Les Bleus can consider it a Rugby World Cup preview, right down to the opponents, venues and atmospheres. After all, France hosts the tournament next year.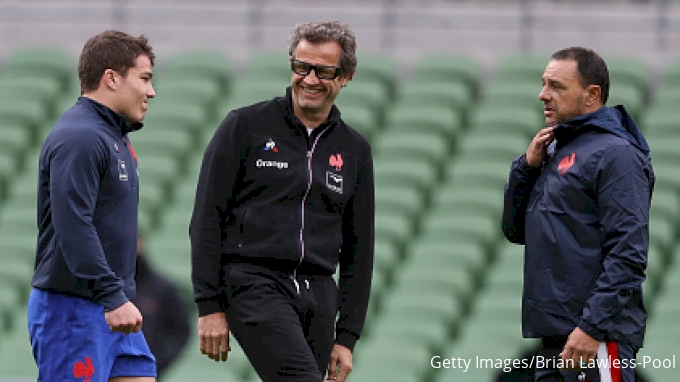 A strong campaign and/or slip-ups from the Irish over the course of the next month could propel the French back to the world's No. 1 spot, which it briefly held in July, before Ireland's historic series win at New Zealand.
Strap a rocket ship of hype to the back of Les Bleus' kits ahead of their Six Nations defense and, of course, its charge to win the World Cup for the first time in front of their own countrymen.
Les Bleus' Stars Are Mostly Fit
With much of the skeleton of France's team having taken the summer off to rest up for their club seasons and the massive tournaments that await over the course of the next year, Les Bleus should be well-recovered and nearly at their best, as they await their opponents from the Pacific.
However, some of France's top players had been banged up either recently, like fly-half Romain Ntamack, when he injured his leg during club duty for Toulouse last month, or had ailments stretching for months, like flanker Charles Ollivon did when he missed the Six Nations due to a knee injury.
The good news for France fans is that Ntamack is not expected to be out long-term and was selected by Galthie for the Autumn Nations Series as a result, while Ollivon played during the summer and should be back close to 100% (barring a setback).
See the full Fixtures list here 👇 pic.twitter.com/V7RXmEfToV

— Autumn Nations Series (@autumnnations) August 19, 2021
Other positions on the pitch, however, aren't as fortunate, such as loosehead prop, where the top options - Cyril Baille and Jean-Baptiste Gros - are inactive due to injury, along with promising 23-year-old fullback Melvyn Jaminet.
Perhaps one development to monitor will be that of superstar scrum-half Antoine Dupont - the reigning World Rugby Player of the Year - and his growing role as a dressing-room leader, following his selection as captain, despite not turning 26 until next month.
The decision is a statement of immense trust in the world-class No. 9, especially with ridiculous expectations on his country's national side less than a year out from a home World Cup.
Counting Down The Days
France has hosted a Rugby World Cup once before (2007), and the memories from that tournament are a bit sour for Les Bleus and their fans.
A loss to Argentina in the opening match of that World Cup set the tone, and though France did qualify for the knockout rounds and beat an elite New Zealand side in the quarterfinals (albeit with the help of an uncalled forward pass that led to the go-ahead try), consecutive losses to England in the semis and Argentina again in the third-place match, left France trophyless at its home World Cup.
Though a runner-up World Cup finish came in 2011, back-to-back quarterfinal eliminations and an all-time low in 2018 of 10th in the World Rugby Rankings were to come for France, as Les Blues briefly fell out of consideration as one of the globe's most elite of the elite rugby nations.
Galthie's appointment as national team coach in 2019 has sparked a resurgence at just the right time for French rugby, as their country will be at the forefront of the sport internationally in less than a year - and it has a team talented enough (and in stellar form at the moment) to where if the good vibes continue, it'll be hard not to place Les Bleus among the tournament favorites.
Watch their end-of-year tests with keen eyes and attention. It may be an early look at some late-stage World Cup matches to come next fall.