2022 Wales vs Australia
Autumn Nations Series: Battered Australia Hoping To Turn Things Around
Autumn Nations Series: Battered Australia Hoping To Turn Things Around
Australia's rugby team needs ice, Ibuprofen and wins. The Wallabies have found themselves putting up electric performances at times and duds in others.
Oct 26, 2022
by Briar Napier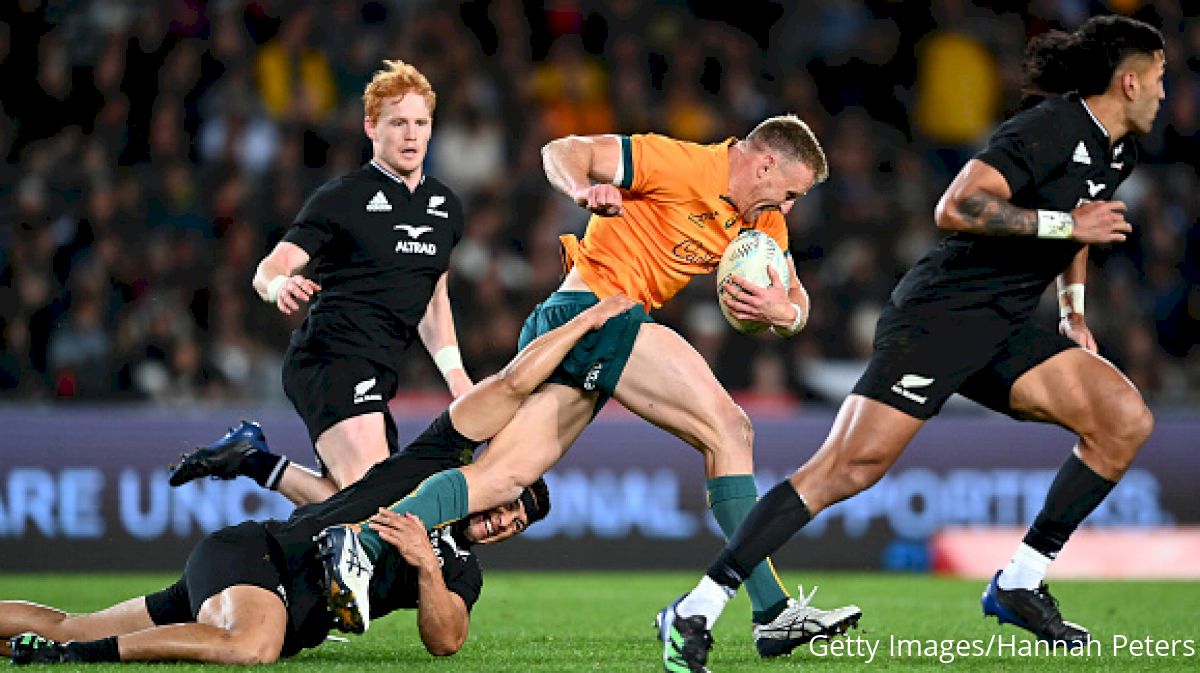 Australia's national rugby team needs some ice, Ibuprofen and wins.
Battered and bruised for much of the past calendar year, the Wallabies have found themselves putting up electric performances at times and duds in others. While some of the reasons behind the latter aren't entirely their fault, the brutish world of international rugby waits for no one.
Ready or not, Australia, a proud rugby nation that at its best has a claim as the top country in the sport, has less than 12 months before the next Rugby World Cup in France.
Like it or not, for the Wallabies and their supporters, their record over the past year has been fairly dismal, but a year worth of growth can do wonders for a team and its rebuild.
If Australia wants to get back to, or near, the top of the World Rugby Rankings in that time, however, moves have to be made soon - like in the next month during its end-of-year international tests.
Here's a look at what to expect from Australia, as FloRugby previews the teams in this year's Autumn Nations Series. All games in the series will be streamed live on FloRugby.
Which Australia Will We Get?
The Wallabies have been up, down and all around in quality for much of the past year, and it shows in the fact that Australia is placed No. 9 in the World Rugby Rankings, the lowest position ever for the two-time world champions.
Coach Dave Rennie's team has simultaneously put up some of the most thrilling performances of the international game in the past 12 months - a win over England in Perth, much of which was played with 14 men, and a triumph over South Africa in Australia's return to Adelaide for the first time since 2004 come to mind.
At the same time, Australia hasn't won consecutive tests in that same timeframe, while finishing nine points adrift of first-place New Zealand in a very winnable Rugby Championship earlier this fall.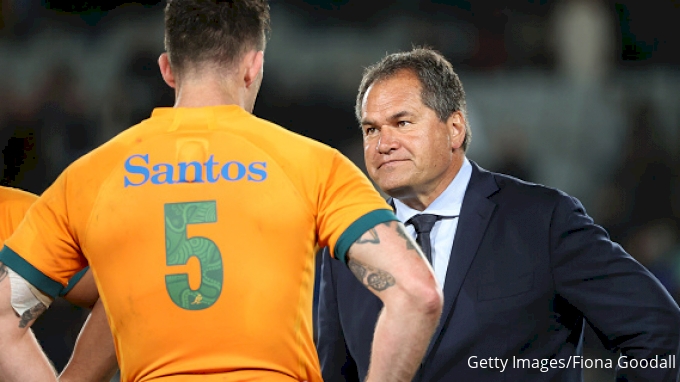 Still, there's plenty of potential on the team, less than a year out of the Rugby World Cup.
The Wallabies have been struck with major injury and availability issues all year, particularly in The Rugby Championship, and haven't really had a chance to showcase their top side in the preparations for next fall in France.
Australia certainly will have a chance during the Autumn Nations Series. It will close the year with five brutal tests in five weekends across Europe, taking the Wallabies' fitness levels and durability to the limit in a sink-or-swim scenario.
Hooper Returns, Slipper Captains
Australia's dressing-room leadership prior to this year's Rugby Championship took a massive blow when captain and flanker Michael Hooper withdrew from the squad the day before the Wallabies were due to take on Argentina for their debut match in the competition.
Hooper traveled back to Australia from South America for what only has been described publicly as personal reasons.
However, Hooper was named by Rennie to his 36-man squad heading to Europe, and though he won't wear the armband this time around (that honor goes to Brumbies prop James Slipper, who took the role in his absence), Hooper seemingly is in a solid state of mind at the moment.
🙏 Hoops grateful for all the support.#Wallabies pic.twitter.com/yPcrYRWIlp

— Wallabies (@wallabies) October 24, 2022
It's a great sight to see, both for his own health and for Australian rugby, since he is the team's leader in international appearances as captain and will get to show off his stuff once again on a rugby pitch.
Otherwise in the squad, fly-half Bernard Foley (70 caps) makes his return as the presumptive starter at the No. 10, with the 33-year-old brought in for the Bledisloe Cup tests against New Zealand as the fourth-choice fly-half, following injuries and poor play at the position throughout the start of The Rugby Championship.
Five uncapped players also made the cut, such as first-timers Sam Talakai (prop, Melbourne Rebels) and Mark Nawaqanitawase (wing, New South Wales Waratahs), in serious contention to find some game time, considering Australia's horrid recent injury luck and the brutality of the schedule it's going to see in Europe over the next month.
A Frantic Five Weeks In Europe
Scotland. France. Italy. Ireland. Wales.
While in most years, that would be England's list of opponents in the Six Nations, this year it doubles as Australia's slate of opponents in the Autumn Nations Series on consecutive weekends. Basically, the Wallabies are playing England's Six Nations schedule without the breaks.
Australia will be the only team participating in the Autumn Nations Series to play five matches within it, and if the Wallabies weren't battle tested before from England's visit in the summer and The Rugby Championship, they certainly will be at the end of November.
Perhaps the onslaught of opponents one after another also may be a golden opportunity for Rennie and his men.
🗣️ We weren't sure so we thought we'd check it with the lads.

⏰ Sunday 30 October, 3:30am AEDT
🏟 BT Murrayfield, Edinburgh
📺 @stansportau#Wallabies @eToroAU #SCOvAUS pic.twitter.com/Vg0skvOi8z

— Wallabies (@wallabies) October 25, 2022
Wins, and otherwise strong performances, especially in the tests against Ireland and France, the No. 1- and No. 2-ranked sides in the world, respectively, could give a massive boost to Australia's confidence, as it only has won three of its past 12 matches.
As mentioned, Australia is in dire need of some consistency and cohesion within the unit.
If the Wallabies are finally able to play with a strongest or close-to-strongest XV for a few games running, it may do wonders to the team's morale and give some opponents, who could take them lightly, a run for their money. Otherwise, things could go south for Australia in a hurry.