2022 Scotland vs Argentina
Autumn Nations Series: Scotland Looks To Rebound
Autumn Nations Series: Scotland Looks To Rebound
After a disappointing Six Nations campaign and summer-series loss on the road, Scotland is trying to figure out what's going to stick with a big year ahead.
Oct 25, 2022
by Briar Napier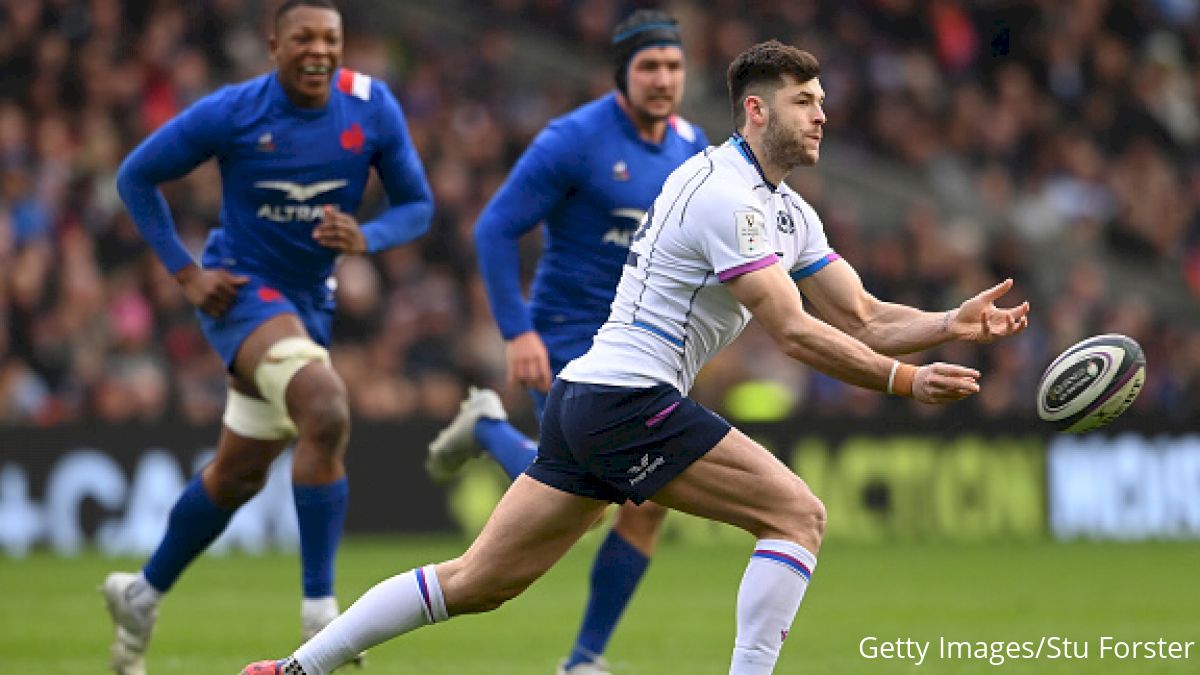 Scotland has some humps it has to get over soon.
Following a disappointing Six Nations campaign and a summer-series loss on the road, Scotland is trying to figure out what's going to stick, as a critical year of rugby is ahead with the 2023 Rugby World Cup in France.
The road to overcoming that adversity and putting out a squad that can come back to Scotland with pride starts with its end-of-year tests in the Autumn Nations Series, but without one of its top stars - who was left out of the squad on purpose - Scotland will need to manage the onslaught of international sides that'll visit over the course of a brutal four-week period.
Here's a look at what to expect from Scotland, as FloRugby previews the teams in this year's Autumn Nations Series. All games in the series will be streamed live on FloRugby.
A Streaky Summer
The last time we saw Scotland rugby, it largely was considered the favorite, despite being on the road in South America, and even without stars Stuart Hogg and Finn Russell in the squad due to rest and after a fairly underwhelming Six Nations.
Gregor Townsend's squad was expected to run over an Argentina side adjusting to a new coach in Michael Cheika.
Los Pumas instead won a home series for the first time since 2007, as Cheika's style was electric and powerful, while Scotland lacked a cutting edge to get the job done as tourists.
With a rematch against Argentina and two more dates against SANZAAR sides (Australia and New Zealand) on the docket for the end-of-year tests, Scotland will aim to use what it learned from its mistakes in the summer to its advantage.
Still, it isn't the best sign that Scotland has some major kinks to work out of its system less than a year out from the Rugby World Cup in France, especially considering it has only qualified for the knockout rounds once in the past three tournaments - among the weakest recent records at the competition for a Tier 1 rugby nation.
It is very possible for Scotland to break back into being among the world's best, however, as the current roster has shown flashes of brilliance in uniform, such as when it retained the Calcutta Cup against hated rival England in this year's Six Nations. It was Scotland's fourth triumph over its noisy neighbors to the south in its past five tests against them.
Hogg And Others Return
Townsend's squad selection for the Autumn Nations Series released this week has been met with some raised eyebrows, particularly at fly-half, when he opted for the likes of Edinburgh's Blair Kinghorn, Gloucester's Adam Hastings and Glasgow Warriors' Adam Thompson to play in a competition to start at the No. 10 position.
If there's something that appears to be unusual about that list, there's more on that later in this article.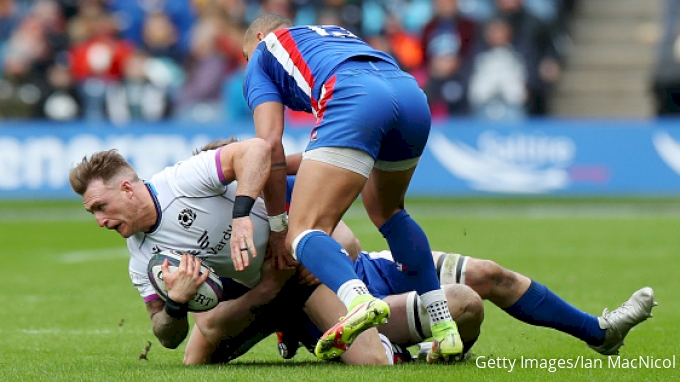 Fullback Stuart Hogg is back in the fold following his summer break, giving Scotland one of its key veteran stars for the end-of-year tests. He is approaching the centurion mark in caps (currently at 93) for his country.
Edinburgh flanker James Ritchie got the nod for captaincy, after club teammate and fellow flanker Hamish Watson (who also made the squad) overtook the role during the Argentina tour.
ICYMI: Hear from our Scotland captain for @autumnnations, @Jamie_T_Ritchie.

You can still grab tickets to see Jamie lead out the team for the first time: https://t.co/xKINfRlVEQ pic.twitter.com/1Zn2UqL5LI

— Scottish Rugby (@Scotlandteam) October 22, 2022
Glasgow Warriors No. 8 Jack Dempsey was selected by Townsend, with the unusual caveat that he's already made 14 international appearances for Australia.
The Sydney-born Dempsey has a Scottish grandfather and hasn't suited up for the Wallabies in three years, leaving him eligible under World Rugby regulations for this year's Autumn Nations Series, with some room in his game to grow at age 28.
Lock Richie Gray also returns with some international experience for Scotland in tow (67 caps), having last been capped for his country in the 2021 Six Nations, as does Edinburgh prop WP Nel and No. 8 Nick Haining, both of whom made Townsend's cut for this year's Six Nations but not the summer series in South America.
No Russell, No Problems?
The most glaring omission from Scotland's Autumn Nations Series squad was unquestionably Finn Russell, with the 30-year-old Racing 92 fly-half largely considered one of the best at his role in the world when in top form, not being named back to the senior squad in a surprise snub.
Though he and Hogg's summer rest period was planned, Russell sitting at home for Scotland's end-of-year tests was not by most, leaving them to wonder if there's still some tension between Townsend and Russell, following a public blowup between the two prior to and during the 2020 Six Nations that saw the player leave his national team camp. That came after a failure to show up at a training session after a night out gone awry.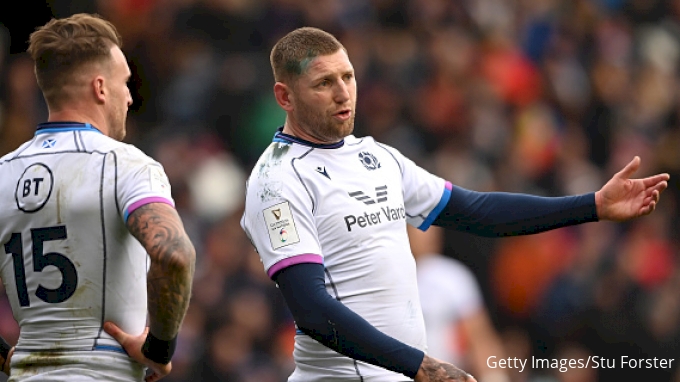 Russell was criticized for some poor performances at this year's Six Nations and garnered criticism for breaching team protocols ahead of Scotland's match in the competition at Ireland - an act he was dropped to the bench for by Townsend.
With four tests against high-level competition over the course of the next several weeks, as the aforementioned SANZAAR sides, plus Fiji will each pay a visit, Russell staying home despite being healthy and available is without a doubt a statement move by Townsend.
That leaves Kinghorn the likely favorite to start in his place. He got the nod when Russell was dropped in the Six Nations, but there are serious questions to be asked when gauging what Russell's involvement in the Scotland team will be going forward, especially with the next Six Nations and Rugby World Cup both coming within the next calendar year.