United Rugby Championship
United Rugby Championship Round Six Power Rankings
United Rugby Championship Round Six Power Rankings
United Rugby Championship Round Six Power Rankings, massive Irish derby, champions slip up, Bulls back on track and four teams sit out the action.
Oct 24, 2022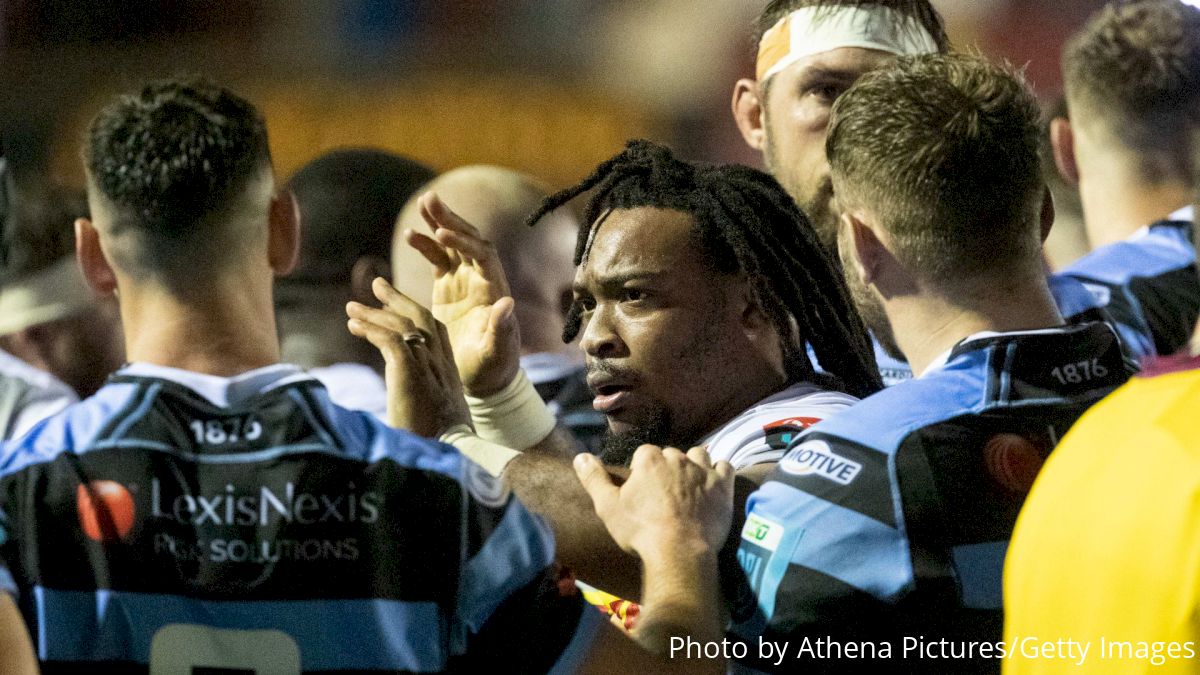 Despite being two games short due to unforeseen circumstances, round six of the 2022 United Rugby Championship did not fail to deliver.
Headlined by a titanic Irish derby battle between Munster and Leinster, there was a number of hard-fought scraps throughout the weekend.
Falling to a loss for the first time this season, the reigning champion Stormers have learnt the hard way just how tough a northern hemisphere tour can be. Whilst Ireland's lowest ranked side Connacht proved that they are far from dead in this seasons URC.
How it stands after Round 6 📈

Where is your team? 🤔#BKTURC #URC pic.twitter.com/66EEb0UjRd

— BKT United Rugby Championship (URC) (@URCOfficial) October 24, 2022
1. Leinster
A dingdong battle with their great rivals Munster is just what Leo Cullen and his coaching staff will have wanted prior to the Champions Cup getting underway. So often untested before the business end of Europe's top competition, the continued developed of their opposition in the URC will ensure they are battle hardened. Seemingly unmoveable from the number one spot, expect Leinster to hold onto this position for the foreseeable future.
2. Ulster
No movement due to the postponed of their crunch fixture with the Sharks. The match itself would've been a fascinating insight as to who is the true number two team behind Leinster at this stage of the season.
3. Sharks
No movement due to the postponed of their crunch fixture with Ulster. Due to the 'infectious gastric disease' that plagued both Ulster and Glasgow. Missing the opportunity to test themselves against one of the best sides in the league whilst also locking down second place on the log was disappointing. Sean Everitt looked set to start a number of his Springbok stars highlighting just how important this clash was to the men from Durban.
4. Lions
No movement due to the postponed clash with Glasgow. If you were a betting person, the smart money would've been on the Lions picking up a bonus point which could've moved them as high as third on the log depending on the Sharks vs Ulster result.
5. Edinburgh
Certainly, starting to hit their straps, Mike Blair's side are certainly the best non-Irish or South African team in the league. On their home patch they are a match for anyone, picking up a valuable away win albeit over Zebre is crucial to their chances of finishing in a play-off position.
6. Stormers
A rather disappointing ending to their first trip north this season sees the champions slip quite a few points behind Leinster and Ulster. John Dobson's side weren't a million miles off a clean sweep of wins but just slipped up at crucial points. They return home with one bonus point win, a draw and a bonus point loss which is not a disaster but certainly not a success for a side that fancies itself as contenders.
7. Cardiff
A real statement win for the Welsh capital side as they picked up a valuable win over the defending champions. Now sitting with four wins from six, the hysteria around their early season shenanigans (both on and off the pitch) seem like ancient history. One more home game against the team one position above them on the log could see Dai Young's side enter the November break in a very healthy place.
Defeating the reigning #BKTURC champions AND being the first team in 15 games to beat them... Now that's #MondayMotivation 👏 pic.twitter.com/RX7xQ5aEx6

— BKT United Rugby Championship (URC) (@URCOfficial) October 24, 2022
8. Munster
Close but no cigar for Munster who pushed Leinster hard for 70 minutes but ultimately didn't have the extra gear to see them off. A mounting injury list is hampering Rowntree's men and makes the Autumn international break all the more important as they look to get healthy. Positively they appear to be trending in the right direction with several young players putting their hands up as the ones to drive the squad forward now and into the future.
From one cousin to ANOTHER! 👏 #BKTURC #URC | #LEIvMUN pic.twitter.com/id6NMqRBiM

— BKT United Rugby Championship (URC) (@URCOfficial) October 22, 2022
9. Bulls
What happens when plan A doesn't work? Well, you just try harder, that would appear to be the Bulls approach again this season. Whilst it brought them little joy against Glasgow and Munster, the Bulls simply steamrolled Benetton to pick up a dominant bonus point victory to end their tour on a high note. There are serious chinks in the armour of Jake White's team at the moment as they seem rather clueless when matched physically, something the Sharks are likely to do with ease in round seven.
10. Connacht
After a hellish start to the season, Connacht have looked significantly better since their return from South Africa. At home in the Sportsground they made the Scarlets look like a second-rate team, a feat they will be looking to repeat as they take on the Ospreys in round seven. Mack Hansen is possibly the most exciting player in the league and has that enviable ability to create magic out of nothing. The return of Bundee Aki and the hopeful addition of Adam Byrne after the November break could set up Connacht for a push up the table towards one of those all-important play-off spots.
11. Benetton
Back-to-back heavy defeats for the Italians is a worrying sign, against both Edinburgh and the Bulls they were bullied far too easily. Thumped at the ruck and porous in defence, the early season form is starting to slip away. Still they sit with a 50% win rate which whilst not a hugely impressive stat shows that they are more competitive now than they have been in previous years.
12. Dragons
Finally, the statement derby win that Dragons fans had been waiting for. Beating the Ospreys was a major scalp for this young team who have played some brilliant rugby so far this season but have not quite reaped the rewards.
He's at it AGAIN! 🤩

Rio Dyer has grabbed his second of the game! 👏 #BTKURC #URC | #DRAvOSP pic.twitter.com/IvPEGFbIv7

— BKT United Rugby Championship (URC) (@URCOfficial) October 23, 2022
13. Glasgow
Game postponed against the Lions perhaps rather fortunately for them as they have been constant no shows away from home so far this season.
14. Ospreys
Whilst they didn't lose by much, losing to the Dragons is a tough pill to swallow as the reality that they are not close to being the best Welsh side at the moment sets in.
15. Scarlets
Beaten out of the gates by a Connacht team who had one win coming into the match shows just where Scarlets are at the moment. There are talented individuals in the team, but they are not as good as the sum of their parts.
A look at the highlights from Friday's win over Scarlets at The Sportsground 🏉#ConnachtRugby | #BKTURC pic.twitter.com/w2IDt1Vvys

— Connacht Rugby (@connachtrugby) October 24, 2022
16. Zebre
No longer a frisky underdog, Zebre are heading in the wrong direction following a positive start to the season. The hard cold truth is they simply lack the quality to beat any side in this league and remain winless heading into round seven.
Written by Philip Bendon