2022 Ireland vs South Africa
Autumn Nations Series: South Africa Has Expectation Of Success
Autumn Nations Series: South Africa Has Expectation Of Success
The Springboks name carries weight beyond the world of sport. As the Rugby World Cup holders, that distinction doesn't seem to be losing any of its sheen.
Oct 23, 2022
by Briar Napier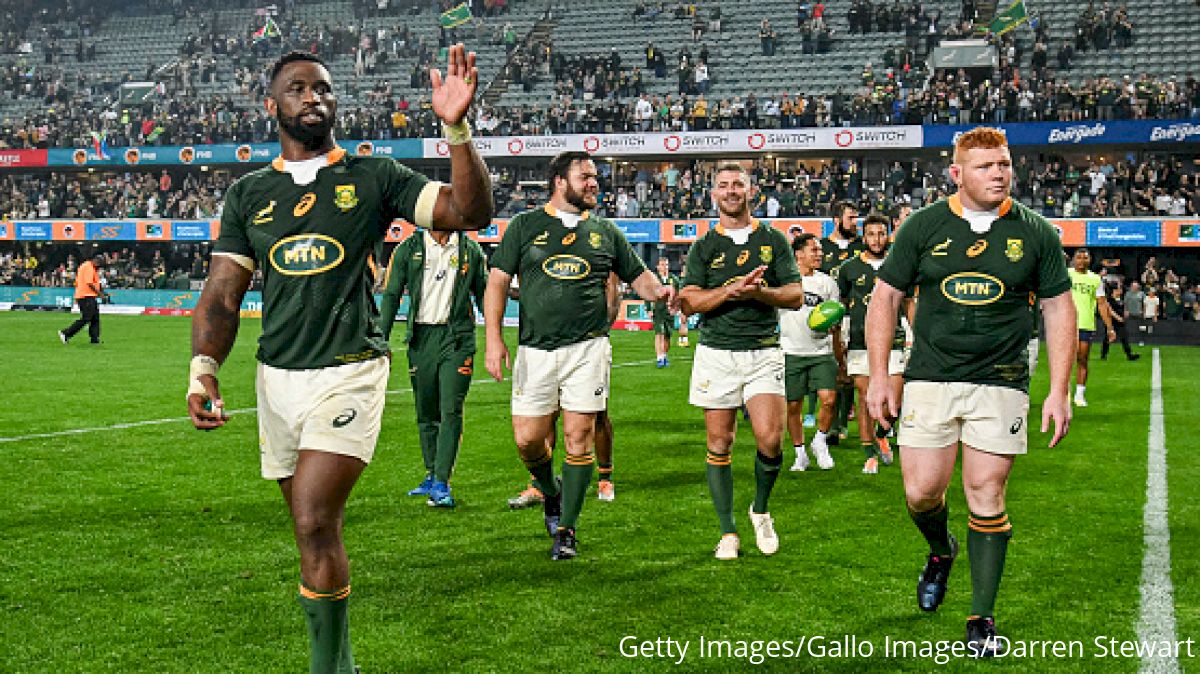 South Africa rugby has an expectation of success whenever it struts onto a pitch.
The Springboks name carries weight beyond just the world of sport, and as the current Rugby World Cup holders, that distinction doesn't seem to be losing any of its sheen anytime soon.
Though plenty of other countries have attempted, or are attempting, to knock South Africa off its perch as the next World Cup looms, there are a few that have emerged as legitimate adversaries toward the crown - worthy challengers the Springboks will need to fend off to stay on top.
Among the 14 nations participating in this year's Autumn Nations Series, the hallmark event of international rugby's end-of-year tests, South Africa may have the most recent prestige to uphold.
And, therefore, maybe the most to lose.
Here's a look at what to expect from the Boks, as FloRugby previews the teams in this year's Autumn Nations Series. All of the matches will be streamed live on FloRugby, too.
So Close, Yet So Far
For its status as an elite rugby power, South Africa hasn't won SANZAAR's yearly competition between its teams - The Rugby Championship - very often, only having emerged victorious on one occasion since Argentina joined what formerly was the Tri Nations competition in 2012.
The Springboks had a golden opportunity to pick up just their second Rugby Championship title since 2009 this time around, as New Zealand, noted for its struggles and sputters throughout 2022, lost a test to South Africa.
The All Blacks followed that defeat with a loss at home to Argentina to slip down The Rugby Championship table and give the Boks a big chance at bringing the trophy back to their country.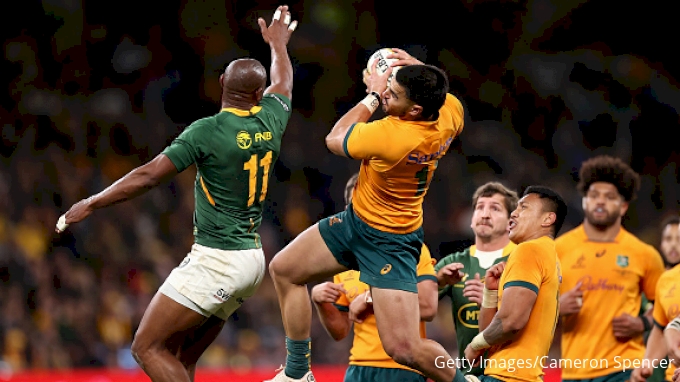 But a defeat to Australia and an inability to get bonus points in defeats to both the Wallabies and the All Blacks doomed South Africa. The Boks finished as runner-up behind New Zealand, leaving coach Jacques Nienaber's side with a bit of a sour taste, knowing a major tournament victory was in its sights.
Still, it's more than foolish to think South Africa is on a decline.
It remains the top-ranked non-European side in the world (No. 3 in the World Rugby Rankings as of Oct. 21), having additionally picked up a home-series win against Wales in the summer, after the plucky tourists made things interesting following a win in Bloemfontein and a near-draw at Loftus Versfeld in Pretoria, before the Boks were saved by an added-time penalty kick to win it.
Few Surprises In Springboks' Squad
Nienaber named his 26-man training squad this week for a short camp in Stellenbosch to prepare for the Autumn Nations Series, and every player will be familiar to followers of the Springboks' tests thus far this year.
All names in the squad either participated in the Wales series, The Rugby Championship or both, meaning South Africa, for the moment, is rolling with a cohesive, experienced unit that knows how to play (and win) together.
The team will expand slightly when Nienaber makes his final squad selections next Friday, as South Africa plans to go 34 players deep for the trip to Europe, where the team will face a loaded slate of Ireland, France, Italy and England throughout November.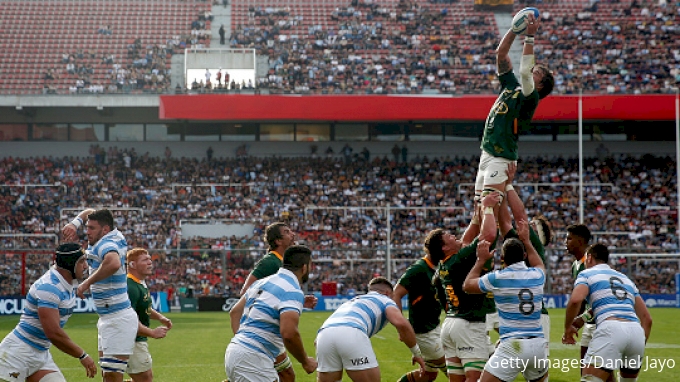 Many of the players that were part of the initial selection also play for South African clubs in the ongoing United Rugby Championship, meaning they're going to depart for club duty the Wednesday prior to returning for international play.
There's also nine other players who play club rugby in Japan - such as Toyota Verblitz teammates and Springboks mainstays in fullback Willie le Roux and loose forward Pieter-Steph du Toit - who will be able to stick around and get in a flow before the Autumn Nations Series begins.
Promising 19-year-old Bulls winger Canan Moodie, who made his test debut and scored a try in a Rugby Championship win over Australia in August, was invited to the camp but is dealing with a hamstring injury, potentially sidelining him. The young upstart looked to fit right in with the Boks this summer.
Road To A Repeat?
South African rugby long has been a team the rest of the world wants to emulate but seldomly can imitate, and the Springboks made that ring true as they stormed to the 2019 Rugby World Cup title in Japan with wins over the hosts, Wales and England in the knockout rounds to capture their record-tying (with New Zealand) third world title.
Three years later, and officially less than a year from the 2023 edition of the tournament in France, does it feel as if South Africa is the team to beat for a repeat?
As of now, that's not particularly clear.
The #Springboks are gearing up for what promises to be a very tough tour next month with a training camp in Stellenbosch, where 26 players will gather - more here: https://t.co/uzQ5FneDu6 🏉#StrongerTogether #StrongerForever pic.twitter.com/4Q6vnS3z0r

— Springboks (@Springboks) October 18, 2022
Yes, the Springboks certainly can be classed among the favorites, but if they want to make a statement that they're here to take over again, there's no better way to do it than by facing off against Ireland and France - the world's No. 1 and No. 2 teams - in their own backyards.
Ireland and South Africa are almost always assured of a competitive fixture when they meet, as the Irish have won six of the past 10 matchups against the Springboks dating back to 2004.
Against France, South Africa recently has taken charge by winning seven straight tests over Les Bleus, including all three when the French visited South Africa for a summer tour in 2017.
The road to the next Rugby World Cup starts now, and as the team with the biggest target on its back as the defending champion, there's arguably no country for which its preparation will be more important than South Africa's.