2022 Scotland vs Argentina
Finn Russell Out: 'Really Not Sure If The Relationship Recovers From This'
Finn Russell Out: 'Really Not Sure If The Relationship Recovers From This'
Gregor Townsend's decision to leave Finn Russell out of the Scotland squad for the upcoming Autumn Nations Series has been a hot topic on social media.
Oct 21, 2022
by RugbyPass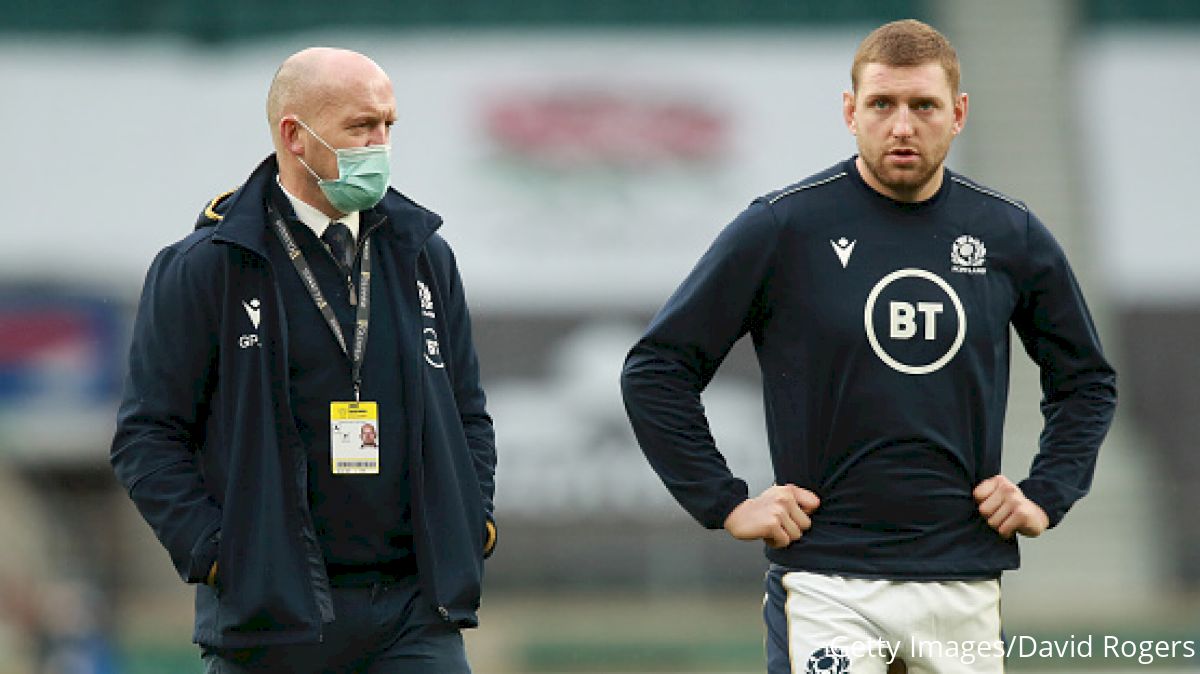 Gregor Townsend's decision to leave Finn Russell out of the Scotland squad for the upcoming Autumn Nations Series has been a hot topic on social media since the announcement was made Wednesday afternoon.
The Racing out-half was one of a half-dozen players reprimanded for a breach of team protocol ahead of last March's Guinness Six Nations match in Ireland, a game Russell was dropped to the bench for.
Russell then was given the summer off, as Scotland toured South America, alongside several other players who had featured on the British & Irish Lions tour of South Africa the previous year.
The Paris-based 30-year-old was going to be unavailable for selection for the end-of-October game versus Australia, as Scotland only can select home-based players, due to that game taking place outside of the regulation nine-player release window, but he won't be brought back into the fold by head coach Townsend for the other games against Fiji, New Zealand and Argentina at BT Murrayfield.
Instead, Townsend has chosen Edinburgh's Blair Kinghorn, who started in place of Russell in Dublin last March, Adam Hastings of Gloucester and Glasgow's Ross Thompson to battle for the No. 10 jersey in the squad of 40 named for the four-game series.
It's a decision that has generally caused social media rancor.
For example, ex-Scotland lock Jim Hamilton tweeted: "I have to be honest and not be biased because I like the man behind the player, but Finn Russell for me is still the best 10 this country has ever produced. Great to see Adam Hastings in, but Finn is the GOAT. More to it for sure (I genuinely don't know, and I won't ask)."
Ex-England out-half Andy Goode, who co-hosts The Rugby Pod with Hamilton, suggested: "Someone ask Gregor Townsend to give his head a wobble! How is Finn Russell not in the Scotland squad? Madness."
These pro-Russell views weren't without support. Journalist Paul Williams tweeted: "Bloody hell. Finn Russell has been properly dropped. As in dropped, dropped."
Meanwhile, Will Owen, another journalist, added: "This could be my Finn Russell fandom speaking in denial, but I think Gregor's just putting an extra bit of pressure on Finn and developing some extra options ahead of the RWC. Sure, they have had a rocky past, but I don't believe he thinks Finn is not one of the top three 10s in Scotland."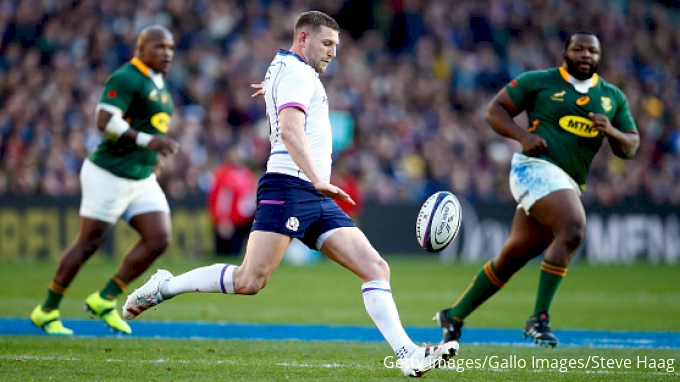 Opta Jonny ventured down the statistical route to highlight the mercurial talents of Russell in the Scotland jersey.
"1.7 - Finn Russell has averaged 0.6 try assists and 1.1 line break assists per 80 minutes for Scotland in this current RWC cycle. His combined total of 1.7 is the most of any Tier-1 player. However, he has conceded the most turnovers per 80 minutes in that period (2.2). Mercurial."
The final word goes to Tom English, the BBC Scotland journalist who was critical of Russell's recent form.
"Finn Russell had been out of form for quite a while," English wrote. "Strip away the hype. Indispensable at his best, he has been nowhere near that level. Still, it's a very big call/gamble from Gregor Townsend. Really not sure if the relationship recovers from this."