2022 Ireland vs South Africa
Autumn Nations Series Preview: End-Of-Year Tests Showcase Rugby's Best
Autumn Nations Series Preview: End-Of-Year Tests Showcase Rugby's Best
It has been a weird, wonderful year in international rugby, but before the year is up, the teams have some more test series to complete.
Oct 19, 2022
by Briar Napier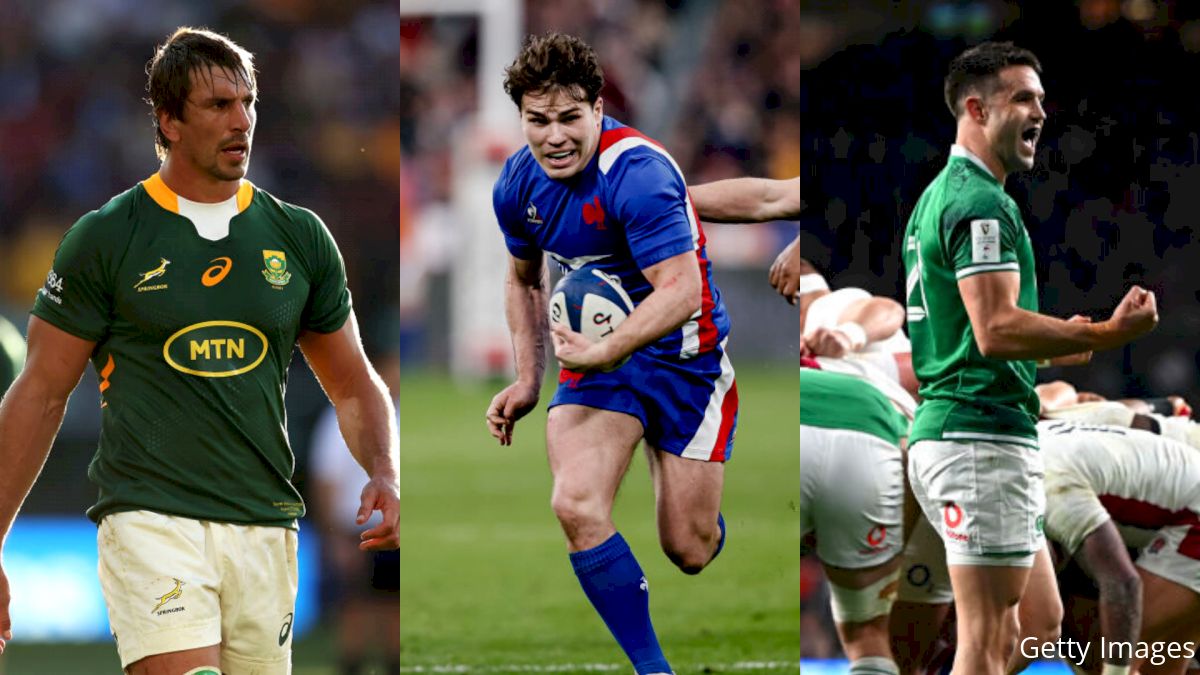 It has been a weird, wonderful year in international rugby, but before the year is up, the teams have some more test series to complete.
With less than a year remaining before the 2023 Rugby World Cup, it's officially time for those playing in the competition to kick their preparations into high gear and ensure they're ready to take on the world in France.
That preparation starts with this year's Autumn Nations Series. And, in the meantime, there could be some early previews of some knockout-round clashes to come.
Here's a preview of each country competing in this year's Autumn Nations Series. All of the matches will be streamed live on FloRugby.
World ranking (as of 10/17): First
Fixtures: vs. South Africa (Nov. 5); vs. Fiji (Nov. 12); vs. Australia (Nov. 19)
The lowdown: Irish rugby is having the time of its life.
Coach Andy Farrell's men pulled off arguably the shock of the year thus far, when they toured New Zealand in the summer and beat the All Blacks on their own turf - not once, but twice - to claim a historic series win in the rugby-mad country for the first time. It rocketed Ireland to the top of the World Rugby Rankings.
The country remains at the top of the table for the Autumn Nations Series, but there is one caveat - while New Zealand went through the gauntlet of The Rugby Championship, and won it, to seemingly recover in a strong way, Ireland hasn't played a senior match since the famous night in Wellington it clinched the series victory.
Could Ireland's lack of recent playing time hurt its chances in the coming weeks against two other SANZAAR teams and an always-dangerous Flying Fijians squad?
It'll be hard to tell until Ireland gets back on a rugby pitch, but with one of the world's most loaded squad sheets, including captain Jonathan Sexton, and the country's reigning Players' Player of the Year in flanker Josh van der Flier, the world No. 1 always is going to be a danger until proven otherwise.
World ranking (as of 10/17): Second
Fixtures: vs. Australia (Nov. 5); vs. South Africa (Nov. 12); vs. Japan (Nov. 20)
The lowdown: France had somewhat of a quiet summer for being the next Rugby World Cup host and one of the premier international rugby teams on Earth at the moment.
Following a stunning Grand Slam performance at last year's Six Nations, Les Bleus weren't in a "marquee" series matchup this summer, compared to their other top rivals, as coach Fabien Galthie's squad played, and won, two friendlies against Japan in July.
With less than a year remaining until France tries to become the first country to win the World Cup on its home ground since New Zealand in 2011, however, a gauntlet of games will begin for the French. The run will include visits from the Wallabies, Springboks and Sakura, before a Six Nations title defense begins after the New Year.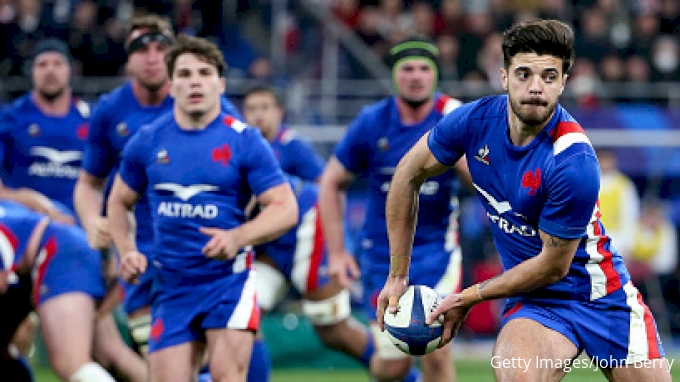 There's some good news for Galthie, though, as dangerous fly-half Romain Ntamack was included in the squad to face Australia, despite his dealing with a recent leg injury at club side Toulouse.
Together, with superstar club teammate Antoine Dupont, the reigning World Rugby Player of the Year, they make up a duo few teams in the world have a blueprint to know how to stop.
World ranking (as of 10/17): Third
Fixtures: at Ireland (Nov. 5); at France (Nov. 12); at Italy (Nov. 19); at England (Nov. 26)
The lowdown: It has been a bit of a strange year so far for the defending world champions.
The first instance of that being true was the visit from Wales for a tour back in July. Though the visitors gave the Springboks a scare by leveling the series at 1-1, a home win in Cape Town erased doubts and prevented the Boks from suffering the same fate as rival New Zealand for their summer tour.
However, even as the All Blacks' struggles continued for portions of The Rugby Championship, South Africa's losses to New Zealand and Australia in the competition prevented it from lifting the first-place trophy for the second time since 2010.
The Springboks are far from a washed side that's begging to be overrun - far from it, especially when recent centurion and mammoth lock Eben Etzebeth is playing some of the best rugby of his test career - but there perhaps are some reasons to be concerned ahead of a brutal four-game slate that includes the world's No. 1- and No. 2-ranked nations.
But remember, this is South Africa, after all. Few countries can turn their play up another gear quite like the Springboks.
World ranking (as of 10/17): Fourth
Fixtures: at Wales (Nov. 5); at Scotland (Nov. 13); at England (Nov. 19)
The lowdown: Where to even start with New Zealand? To say 2022 has been a rollercoaster for the All Blacks is understating it by quite a lot.
New Zealand is accustomed most years to only losing one or two test matches along the way. This year's New Zealand team had lost four tests before the end of August.
Many wondered whether or not embattled coach Ian Foster would survive The Rugby Championship, even with a contract that penciled him in the role until at least the conclusion of the next World Cup, but a job-saving three wins on the bounce led the All Blacks to yet another Rugby Championship title, making New Zealand the first country to win the crown in the four-team era (since 2012) with two defeats in the same tournament.
Still, the low points were ugly and included back-to-back losses at home to Ireland, an uncompetitive loss to South Africa and its first home loss to Argentina. All that dropped New Zealand to its lowest world ranking in history of fifth.
"When we are going through those hard times, we just need to trust the man next to us"

Hear from the players as they reflect on the year so far.@Lipod_taisho pic.twitter.com/yxuBL6IJ89

— All Blacks (@AllBlacks) October 17, 2022
Tests against a trio of strong European sides might be just the change of pace the All Blacks need to get back to the world-beating form that has made them famous - or it may restart the downward spiral in the worst of ways.
World ranking (as of 10/17): Fifth
Fixtures: vs. Argentina (Nov. 6); vs. Japan (Nov. 12); vs. New Zealand (Nov. 19); vs. South Africa (Nov. 26)
The lowdown: As this year's Six Nations ultimately proved, England is playing third fiddle in Europe to Ireland and France right now.
And, considering coach Eddie Jones has shown he can get world champion-level rugby out of the English in the past - the unbeaten 2016, the 2019 World Cup final, etc. - that's not a position England wants to find itself in less than a year from the World Cup.
Still, a summer series win over Jones' proverbial whipping boy, Australia (of which the native Aussie is 10-1 during his England tenure), likely gave the team a bit of a boost in confidence, with a four-test November in the cards.
Prop Ellis Genge, nicknamed the "Baby Rhino," was the star of the show in the Land Down Under and should be a lethal force in England's core setup, while veterans Courtney Lawes and Owen Farrell both should be on pace to secure 100 caps during the Autumn Nations Series as key pieces of Jones' strategy.
Watch for uncapped Harlequins winger Cadan Murley to potentially make his senior debut. The 23-year-old has been stellar in the current Premiership Rugby season, with a recent try against Northampton making rugby highlight reels all over the world.
World ranking (as of 10/17): Sixth
Fixtures: vs. Australia (Oct. 29); vs. Fiji (Nov. 5); vs. New Zealand (Nov. 13); vs. Argentina (Nov. 19)
The lowdown: Yes, Scotland likely wasn't feeling proud of itself after Argentina pulled off a series win against the tourists in South America over the summer, but to be fair to coach Gregor Townsend's team, that win can come with a bit of an asterisk, as the heart and soul, respectively, of the team - captain and all-time top try scorer Stuart Hogg and world-class fly-half Finn Russell - both were absent in Argentina.
Instead, Townsend opted to rest the two stars ahead of matches closer in line to the country's preparations for the upcoming World Cup.
Four big games at BT Murrayfield 🏟️

Head Coach Gregor Townsend will name his @autumnnations squad tomorrow.#AsOne pic.twitter.com/jdjbITi6ny

— Scottish Rugby (@Scotlandteam) October 18, 2022
Well, those matches are here now, and while Townsend hasn't named his squad for the Autumn Nations Series as of this writing, it seems obvious (for now) that Scottish rugby's two biggest personalities in decades should be major parts of the squad ahead of visits from a trio of South Pacific nations and a rematch against Los Pumas.
Fill-in captain and flanker Hamish Watson was a strong performer, even through injury, during the summer tests in Argentina, and he very well could be a heavy part of Townsend's plans in the fixtures ahead.
World ranking (as of 10/17): Seventh
Fixtures: vs. New Zealand (Nov. 5); vs. Argentina (Nov. 12); vs. Georgia (Nov. 19); vs. Australia (Nov. 26)
The lowdown: Many considered Wales' Six Nations loss this year to Italy - which entered their March meeting on a 36-game losing streak in the competition - an embarrassment that made coach Wayne Pivac worthy of the sack.
But, give credit where credit is due, as Wales gave South Africa a serious run for its money this summer.
Not given much of a chance to be competitive entering their visit to the continent, Wales nearly pulled off an upset in the opening test in Pretoria, before actually pulling it off in Bloemfontein, though a 30-14 Springboks shellacking in the series finale prevented Wales from coming home with a historic triumph.
The challenge now is to prove that it wasn't just a flash in the pan. Nonetheless, it should be a mix of the old and the new when he releases his squad.
Alun Wyn Jones, the world's most-capped player (165 appearances), still is going strong for the Ospreys and could play in France next year. But, 23-year-old Leicester Tigers flanker Tommy Reffell, stole the show in South Africa, putting up a man-of-the-match night during the win in Bloemfontein, despite no caps entering the series.
World ranking (as of 10/17): Eighth
Fixtures: at England (Nov. 6); at Wales (Nov. 12); at Scotland (Nov. 19)
The lowdown: Coach Michael Cheika has emerged a serious candidate for being the world's coach of the year after being hired to lead Los Pumas' touchline, following the resignation of Mario Ledesma in February.
The former Australia boss turned Argentina's fortunes around almost immediately, beating Scotland in his first international test series, before pulling off wins against Australia and New Zealand in The Rugby Championship to have Los Pumas sitting at the top of the competition table after three matchweeks.
The magic didn't last, as Argentina eventually fell down the pecking order, but the statement was made: Los Pumas are no pushovers.
Winger Emiliano Boffelli has had a spectacular season, as the playmaker seemed to score points on command all summer, like when he scored a go-ahead try in the dying embers of the series-clinching test over Scotland to give his country its first home series win since 2007.
A rematch against the Scots looms, but as do tough tests against England and Wales. Both matches should make formidable opponents for Argentina, yet also vulnerable ones it could surprise for an epic shock. After all, just ask New Zealand for evidence of that earlier this year.
World ranking (as of 10/17): Ninth
Fixtures: at Scotland (Oct. 29); at France (Nov. 5); at Italy (Nov. 12); at Ireland (Nov. 19); at Wales (Nov. 26)
The lowdown: The only nation participating in this year's Autumn Nations Series to be scheduled for five tests, the Wallabies are going the hard way in terms of trying to work out their issues.
Some of those, to be fair, aren't their fault. Australia was ravaged by injuries and departures throughout The Rugby Championship, leaving numerous inexperienced players on the pitch for coach Dave Rennie's side.
The team sputtered to a third-place finish in this year's competition. Australia also was beaten at home again by England and lost the Bledisloe Cup to New Zealand yet again, despite the All Blacks looking their most vulnerable to losing the trophy since they last dropped it in 2002.
Currently, Australia is the lowest it ever has been in the world ranking and amid a dismal run of form, having not won consecutive tests in almost a year with a mark of 3-9 in its past 11 matches.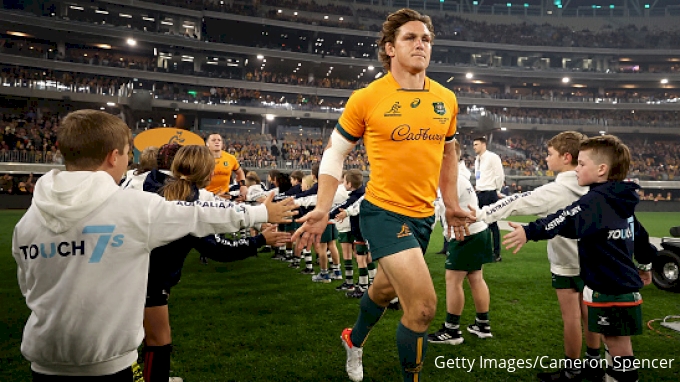 To make matters even more challenging, the Wallabies have dates with the two top-ranked teams in the world, but they do get captain Michael Hooper - who missed The Rugby Championship for personal reasons - back for the Autumn Nations Series. They'll need him, along with all the other strong performances across the pitch that they can get.
World ranking (as of 10/17): 10th
Fixtures: at England (Nov. 12); at France (Nov. 20)
The lowdown: The neutral rugby fan's recent favorite team for its high-flying style and history-making performances at the past two World Cups, specifically the win over South Africa in 2015 and the run to the 2019 quarterfinals, Japan has earned the respect of the international rugby community for emerging from relative obscurity to being arguably the world's best Tier-2 rugby nation for quite some time now.
That recent success made Japan a worthy summer opponent for France, and the Brave Blossoms even gave Les Bleus a bit of a scare by only losing 20-15 to the world's No. 2 in July at the Tokyo Stadium.
Japan's fearlessness makes it a scary opponent to play against, though England - coached by Eddie Jones, who orchestrated Japan's famous South Africa victory - and France, from recent history, should know not to take Asia's top team lightly.
Loose forward/captain Michael Leitch and hooker Shota Horie (among others on the squad) have played and succeeded in the World Cup before, meaning Japan should be primed and ready to go ahead of two tests, in which it could make a statement with another famous performance (or two).
World ranking (as of 10/17): 11th
Fixture: at Italy (Nov. 5)
The lowdown: Le Manu will only play once in the Autumn Nations Series, but their matchup is against an opponent it has a lot of prior history with.
Samoa has 15 wins in its rugby history against Tier-1 opposition, and on five of those occasions, those victories have come against the Italians, more than any other country.
In fact, the last time Samoa triumphed over a Tier-1 country, it was in June 2014 - to Italy.
Though coach Seilala Mapusua hasn't selected his squad as of this article's publishing, Samoa features a player list of heavy contributors on top clubs all over the globe.
One of those names, for instance, is Ray Niuia, a hooker for Super Rugby club Moana Pasifika, who scored a hat-trick in a 34-18 win over Tonga in this year's Pacific Nations Cup, a tournament Le Manu won (against the likes of Fiji and the Australia "A" team) in unbeaten fashion this summer.
Samoa is looking to get back to the World Cup knockout rounds for the first time this century as a member of Pool D, facing England, Japan, Argentina and debutant Chile. If it can handle Italy with relative ease, it may prove to be an adequate indicator for the islanders that good things may be on the horizon.
World ranking (as of 10/17): 12th
Fixtures: at Scotland (Nov. 5); at Ireland (Nov. 12)
The lowdown: Fun, fast, ferocious. Fiji doesn't have the nickname of the Flying Fijians for nothing, though while the country's sevens team has won two Olympic gold medals and three World Cups, the 15s have struggled to find their place among the elites of rugby union.
Still, Fiji punches well above its weight as a nation of under 1 million people.
If the world's No. 1 team considers you a worthy challenger to square off with at its home stadium, you're probably doing something right.
Team Announcement 📣📣
Flying Fijians 31 member squad for November Test. Read ⬇️ #duavataveilomanirakavi #RWC2021 : https://t.co/X6JSoOz79x

— Fiji Rugby Union (@fijirugby) October 17, 2022
Fiji's third-place finish in the most recent Pacific Nations Cup probably is a performance it wishes it could do over, however, though with another World Cup coming soon, looking in the rear-view mirror is something coach Vern Cotter's team probably can't afford to do.
World Cup places very well could be up for grabs in Europe (where Fiji also will play the French Barbarians on Nov. 19), as Cotter recalled Leicester Tigers fullback Kini Murimurivalu at age 33, along with squad veterans captain Waisea Nayacalevu and Fijian Drua prop Manasa Saulo.
World ranking (as of 10/17): 13th
Fixtures: at Wales (Nov. 19)
The lowdown: The Lelos are the kings of the Rugby Europe Championship, also known as the Six Nations B, the annual tournament held for European rugby nations that aren't apart of the Six Nations family.
The highest-ranked European Tier-2 nation (and ranked above a Tier 1 in Italy, by the way), Georgia will get a test outside of a World Cup against a Six Nations country when it faces Wales on Nov. 19, just a few months after it beat the Italians for its first win against a Tier-1 squad.
Many players on The Lelos' squad play their club rugby at home for Georgian side Black Lion in the Rugby Europe Super Cup, but some apply their trade in other nations (mainly France), like towering 6-foot-6 lock Konstantin Mikautadze, who has bounced around several Top 14 teams in his career.
A win at Wales likely would be a major shock to the system for the hosts, but a giant, historic night in Georgian rugby on the flip side, especially considering the two teams will meet again very soon on a more important stage - Pool C of the World Cup.
World ranking (as of 10/17): 14th
Fixtures: vs. Samoa (Nov. 5); vs. Australia (Nov. 12); vs. South Africa (Nov. 19)
The lowdown: Italy's win over Wales in this year's Six Nations was a high point for the Azzurri across many, many years of misery in the competition.
So, what did the Italians do with all of that positive momentum this summer? Narrowly beat Portugal, easily beat Romania and lost to Georgia.
Italy is a Tier-1 nation in name, sure, but until results become more consistent, and games against its like are consistently competitive, the Italians are going to be reduced to being routinely pushed aside by the elites on their continent.
Perhaps those fortunes could change by placing opposition from outside their continent, then.
A very winnable game against Samoa opens Italy's Autumn Nations Series, though tests against usual powers Australia and South Africa will be much harder. However, Italy does hold a recent win (2016) over the Springboks.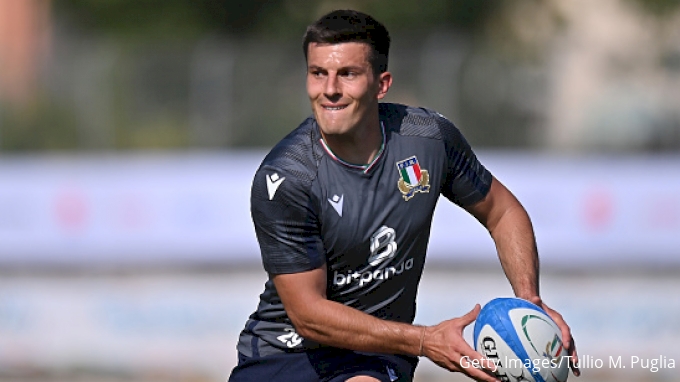 Fly-half Tommaso Allan is at the prime of his career at age 29, with 63 international caps. Luca Bigi is a talented hooker for Zebre Parma, giving Italy some talent dotted across the pitch.
The Azzurri will need all of it, and more, if it wants to look back at this year's Autumn Nations Series fondly.